Christmas Checklist (Day 10): Personalized Gift Ideas
We all want to find perfect Christmas gifts for everyone on our lists. We want to give gifts that'll be cherished, meaningful gifts that'll show the people in our lives how much they mean to us. Sometimes all a gift needs is a personal touch to make it really stand out. LTD has a variety of personalized gifts for everyone. Check out some of our personalized gift ideas for sports fans, personalized jewelry, and family gifts to surprise holiday hosts below. But don't wait! The deadline to get personalized gifts delivered by Christmas is December 1st.
---
Gifts for Sports Fans
Personalized NHL Locker Room Prints
Personalized NFL Stitched Jersey Prints
Personalized MLB Locker Room Prints
Personalized Jewelry
Personalized Five Hearts Name Bracelets
Personalized Always in My Heart Locket
Personalized Heart Pendants
Gifts for Families
Personalized Family Wall Plaques
Personalized Bamboo Cutting Boards
Personalized Tapestry Throws
---
Christmas Fun Fact #10
Christmas actually became an official national holiday in America in 1870, seven years after Thanksgiving was declared a federal holiday by Abraham Lincoln. It took awhile for Christmas to turn into the holiday we recognize today. The British brought Christmas to America in its earliest years, but strict Puritan beliefs did not allow for the "pagan" celebrations typically associated with the holiday. It was even outlawed in certain cities in the 17th century. After the Revolutionary War, many British traditions were no longer celebrated in America, including Christmas. The holiday resurfaced in the early decades of the 19th century, and by the time the Civil War was over, Christmas was finally a major holiday with traditions from all over the country.
---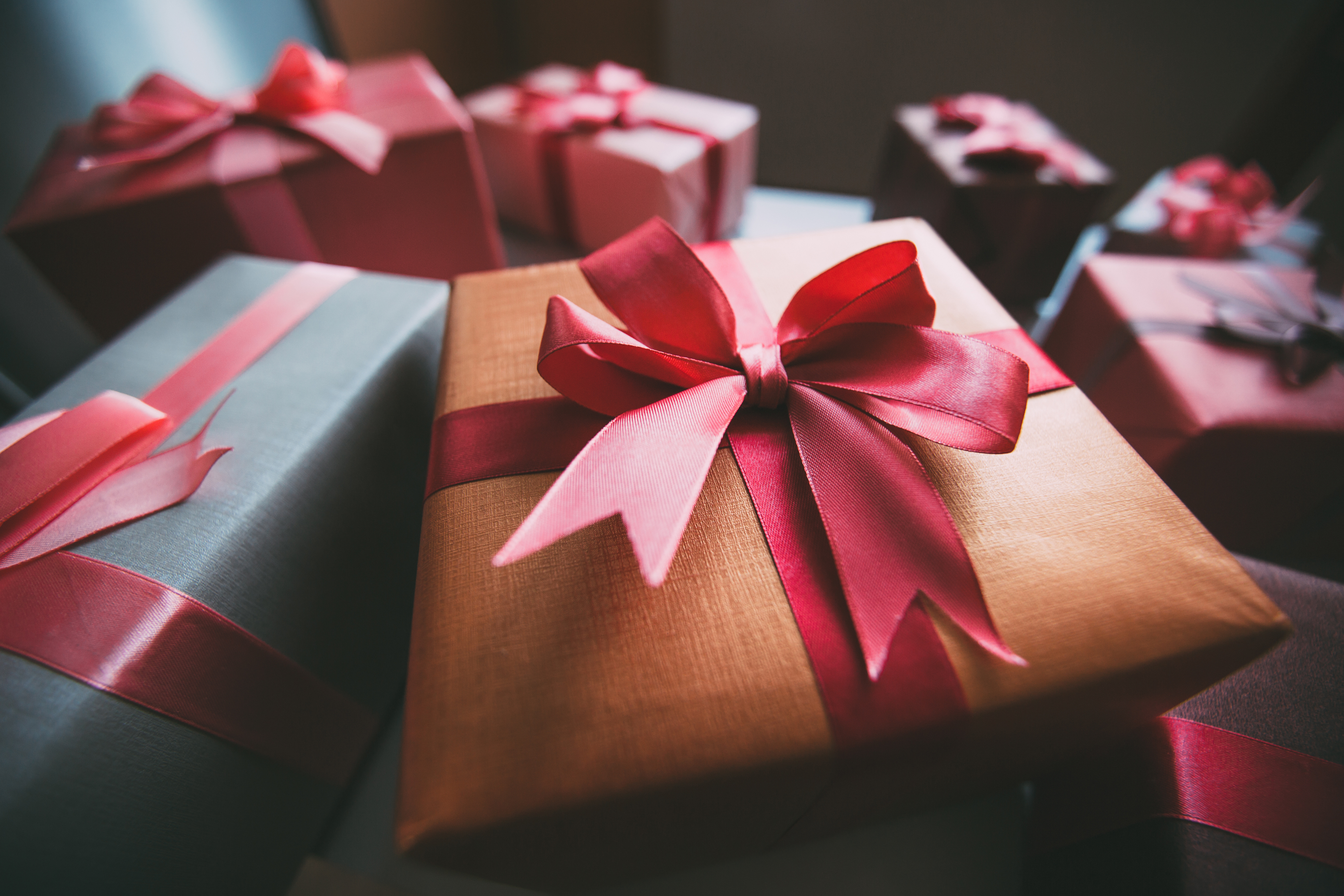 Host and Hostess Gift Ideas
Holiday parties are an exciting part of the winter months, but if you've ever tried to put one together yourself, then you know that throwing them can be a lot of work. Every host and hostess should be properly thanked for putting together an amazing party, preparing that delicious holiday feast or just for inviting people to their homes. Here are five great gift ideas to help you prepare for the holiday parties you'll be attending this year.