Christmas Checklist (Day 11): Wrap Presents Like a Pro
Just a reminder that today is the final day to order personalized gifts to get them delivered by Christmas. It's also the perfect day to finish off your hunt for the perfect gifts and stock up on gift bags to wrap presents like a pro. If you're trying to avoid the headache of wrapping gifts yourself, check out our selection of decorative gift bags and gift card holders. And if you have your heart set on wrapping gifts, check out our article below.
---
Simplify with Gift Bag Sets
28-Pc. Holiday Gift Bag Set
42-Pc. Designer Holiday Bag Sets
Holiday Northwoods Kraft Gift Bag Set
Creative Gift Card Holders
Snow Globe Gift Card Holders
Sets of 6 Felt Gift Card Holder Tags
Don't Count on It™ Gift Card Puzzle
---
Christmas Fun Fact #11
Gift cards have been on a steady rise in popularity over the last decade. In fact, the average person bought at least two gift cards in 2015. But even though gift cards are one of the most frequently requested gifts, they have yet to show that they're valued across the board. In fact, it's estimated that nearly $1 billion in gift cards went unused in 2013, and about a 3rd of that the following year. A big percentage of these numbers comes from people losing the physical gift card, giving priority to digital gift cards as the solution for the near future.
---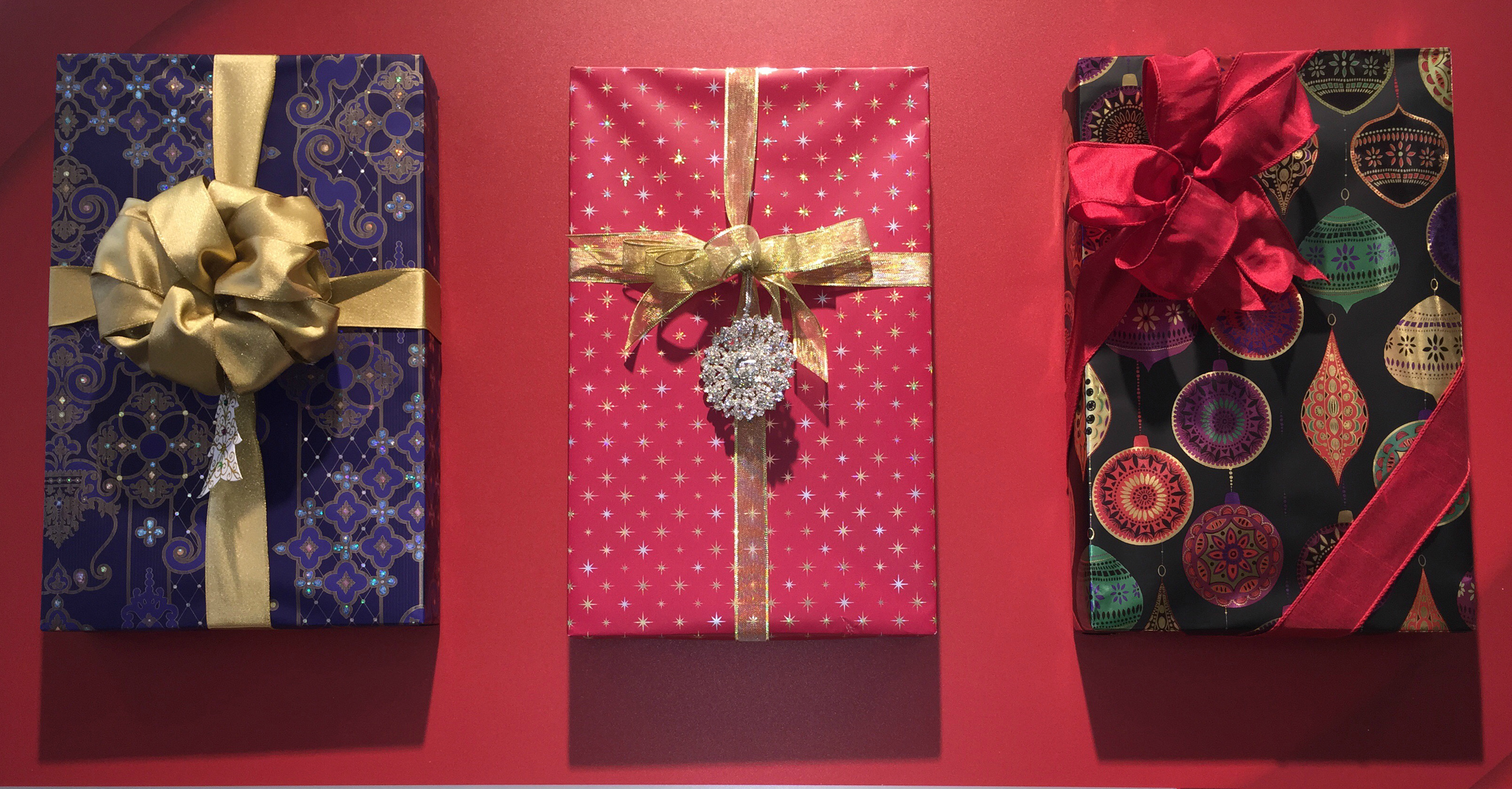 6 Tips to Make Your Holiday Presents Look Professional
Let's face it. We can't all be Martha Stewart, no matter what we see on Pinterest. It's okay. If you want to up your gift presentation game this holiday season we've got you covered. From picking the perfect wrapping paper and color selection to embellishments and tricks for using double-sided tape for a clean, classy look, here are 6 tips to make your holiday presents look like you paid some professional to do the work for you.