Christmas Gift Ideas For A 7 Year Old Girl
Christmas is a magical time of year for both kids and adults alike. From festive decorations, to beautifully wrapped gifts underneath the tree, it's a fun celebration for everyone.
Whether you are starting to create your gift list or you are ready to shop for specific items, LTD Commodities has you covered with a wide variety of gifts that your kids will love. From educational games to dolls to craft supplies and more, here are some Christmas gift ideas for a 7 year old girl.
---
Brain Games & Educational Gifts That She'll Enjoy
Learning doesn't have to be boring. Brighten up her world with learning and memory games, interesting and intriguing fictional books, and more! These Christmas gift ideas for 7 year old girls will make her love the challenge of working her brain to solve a puzzle or taking in information in a fun and unique way. These are especially great as stocking stuffers.
Brain Games® Sticker By Number Books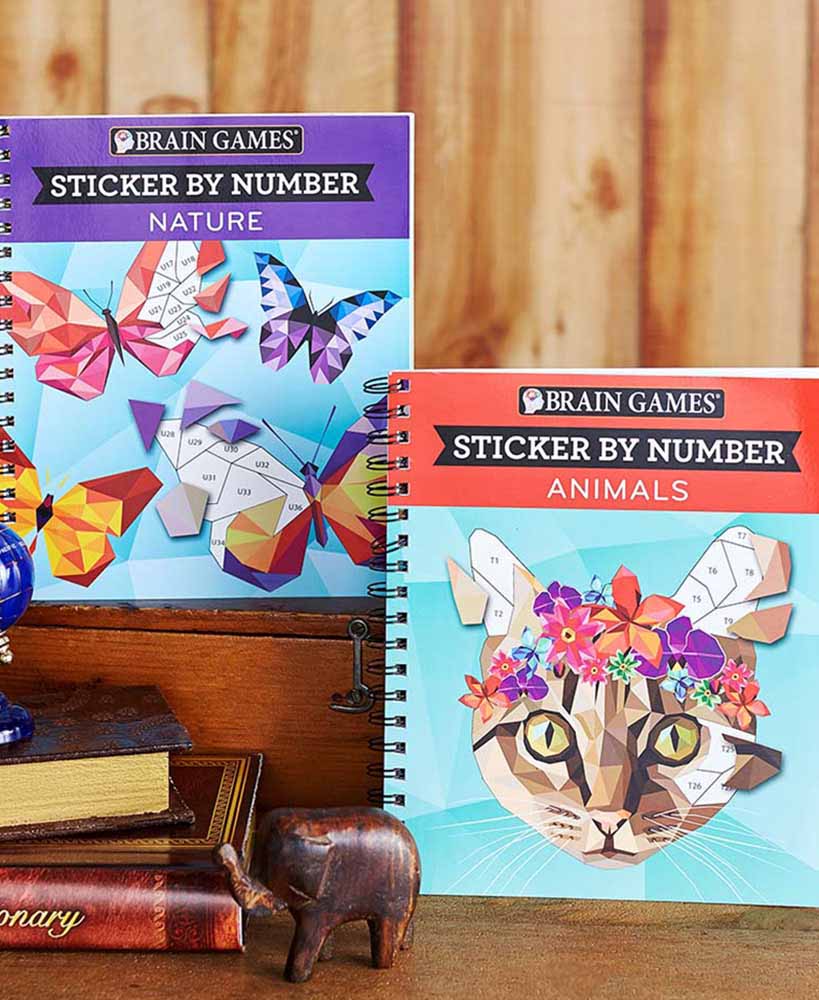 Why She'll Love It
You can give her a book of her favorite theme: nature, animals, or sea creatures
She'll have fun making beautiful artwork
She'll enjoy the challenge of matching the correct stickers to the numbers
Electronic Copy Cat Memory Game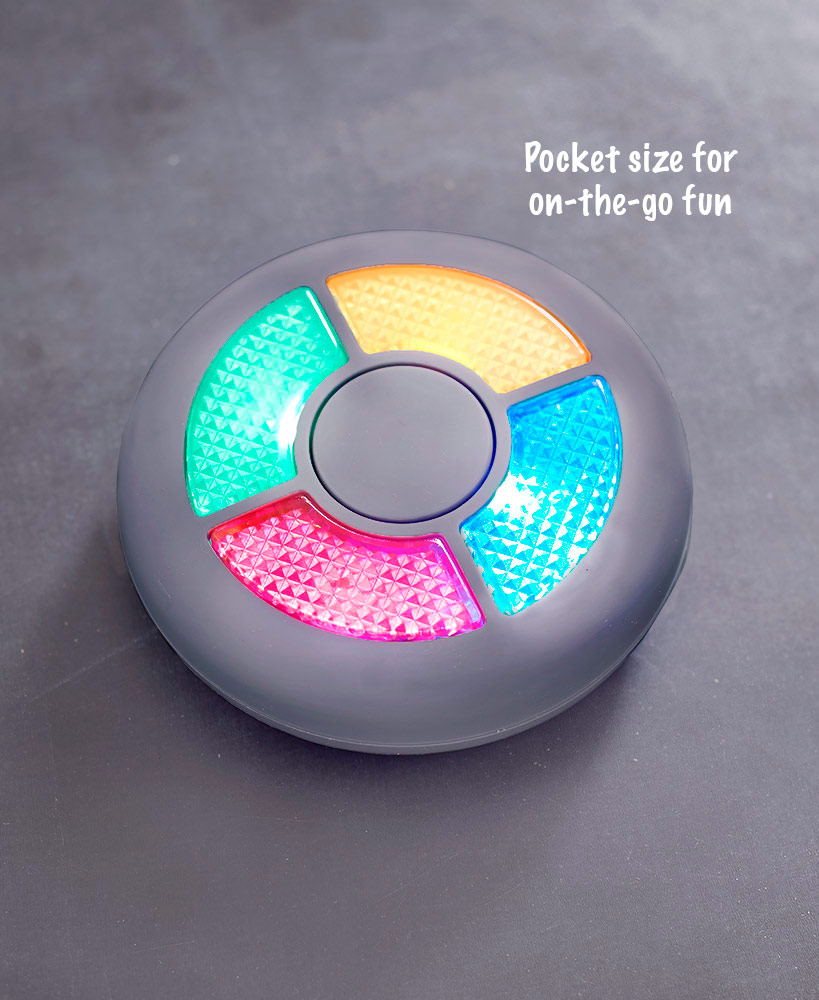 Why She'll Love It
The electronic game is fun and interactive – she'll have a blast
She'll want to keep on challenging herself until she masters each level
She can even play with her friends and take turns completing this fun challenge
---
---
Arts & Crafts Gifts She Can Play With For Hours
Kids love arts and crafts because they can use their creativity and imagination to create something unique and interesting. Coloring books and art kits are perfect Christmas gift ideas for 7 year old girls because there are endless ways for them to create artwork with their own personality and flair.
Neon Unicorn Coloring Book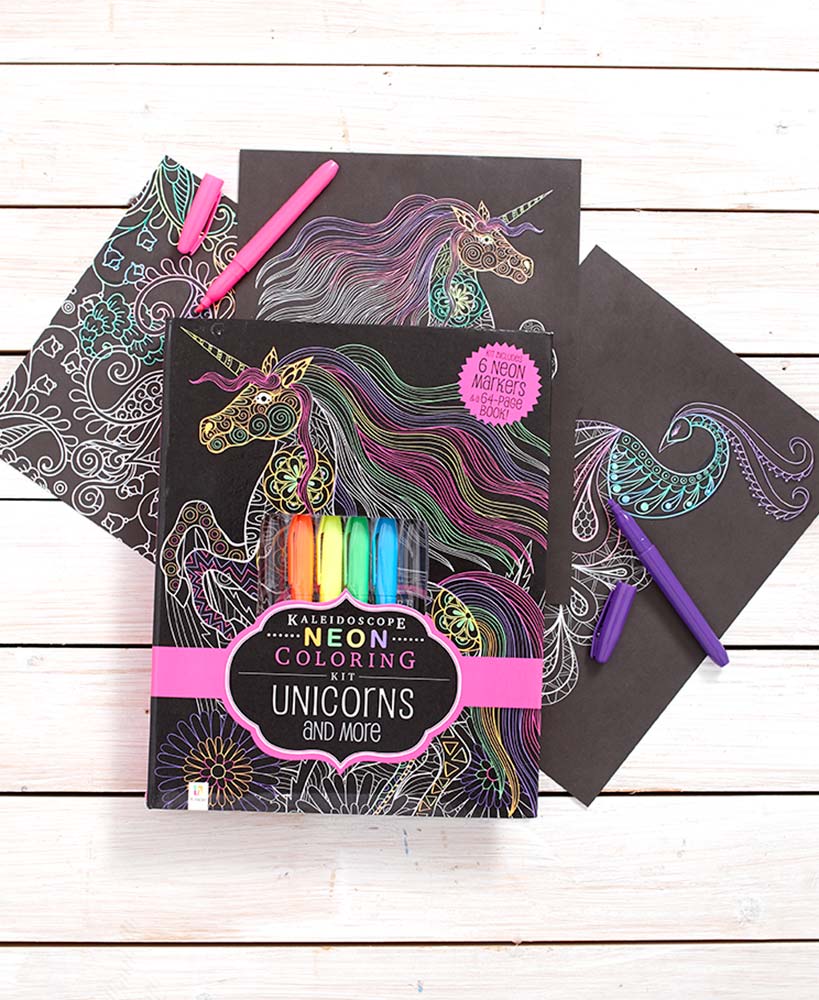 Why She'll Love It
If she loves the mystical, magical unicorn, she'll get excited about this gift
She'll love the bright neon colors and will have fun making beautiful creations
With 64 coloring pages, she'll never get bored and can keep creating new things
142-Pc. Wooden Art Set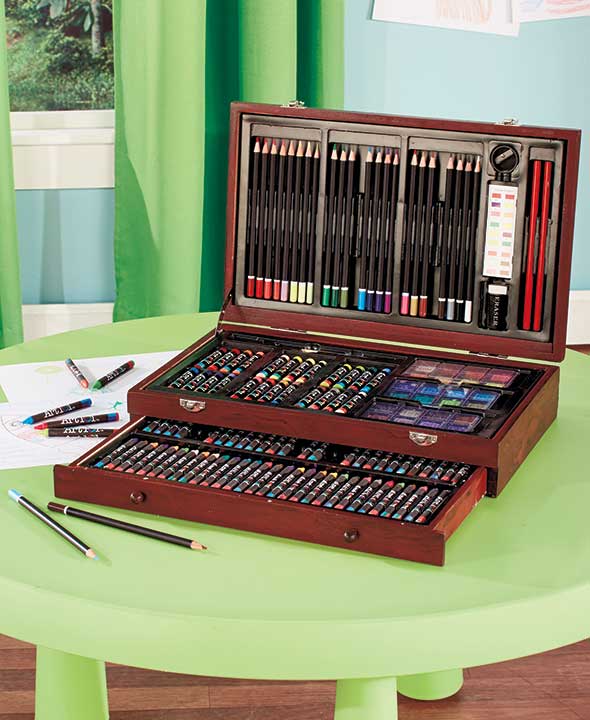 Why She'll Love It
If she's an aspiring artist or loves crafts, she will be thrilled with this art set
She can do a variety of projects with the selection of crayons, colored pencils, oil pastels, paintbrushes, and more
The carrying case makes it easy to bring to a friend's house
Set Of 3 Putty In A Tin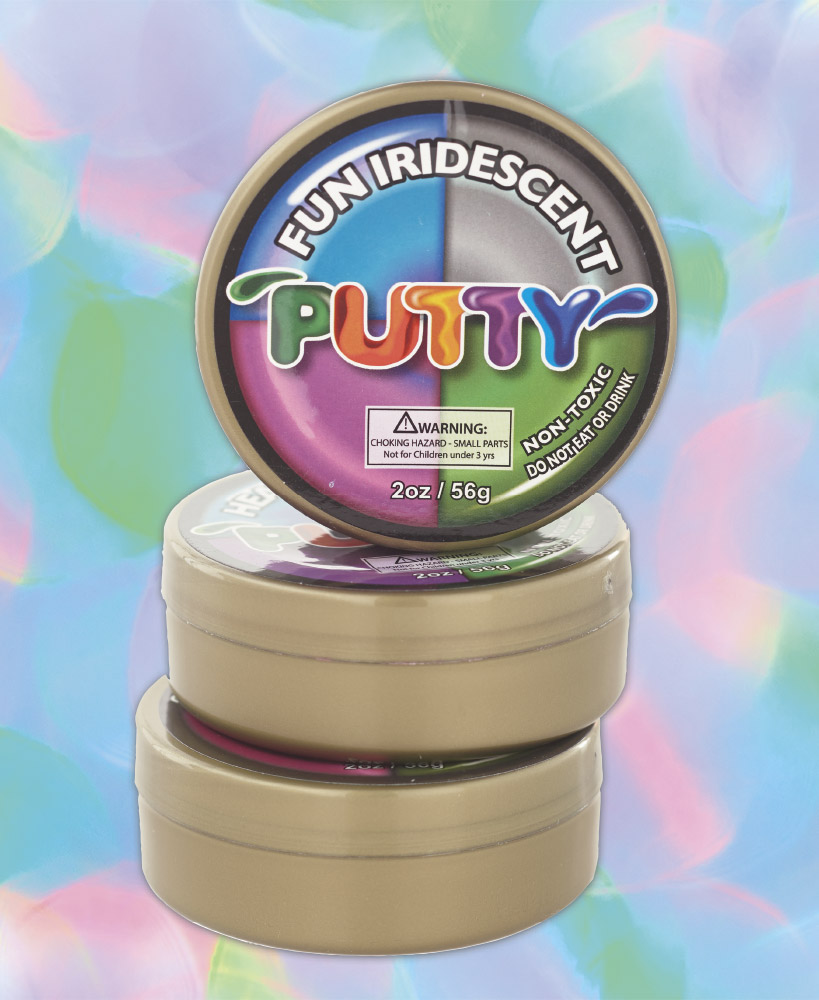 Why She'll Love It
She'll have hours of fun playing with this squishy, stretchy putty
She'll think the variety is cool: the set of 3 comes with an iridescent putty, heat sensitive putty, and metallic putty
She can play with this on long car rides, plane rides, or while relaxing at home
---
---
Dolls & Stuffed Animals That She Will Adore
Dolls and stuffed animals are always a good go-to gift for your 7 year old girl because there's usually a guarantee that she'll immediately love it. She is at an age where these types of toys are still enjoyable and exciting. Stuffed animals are perfect for cuddling up with and dolls are fun for playing imaginative games.
Precious Moments Plush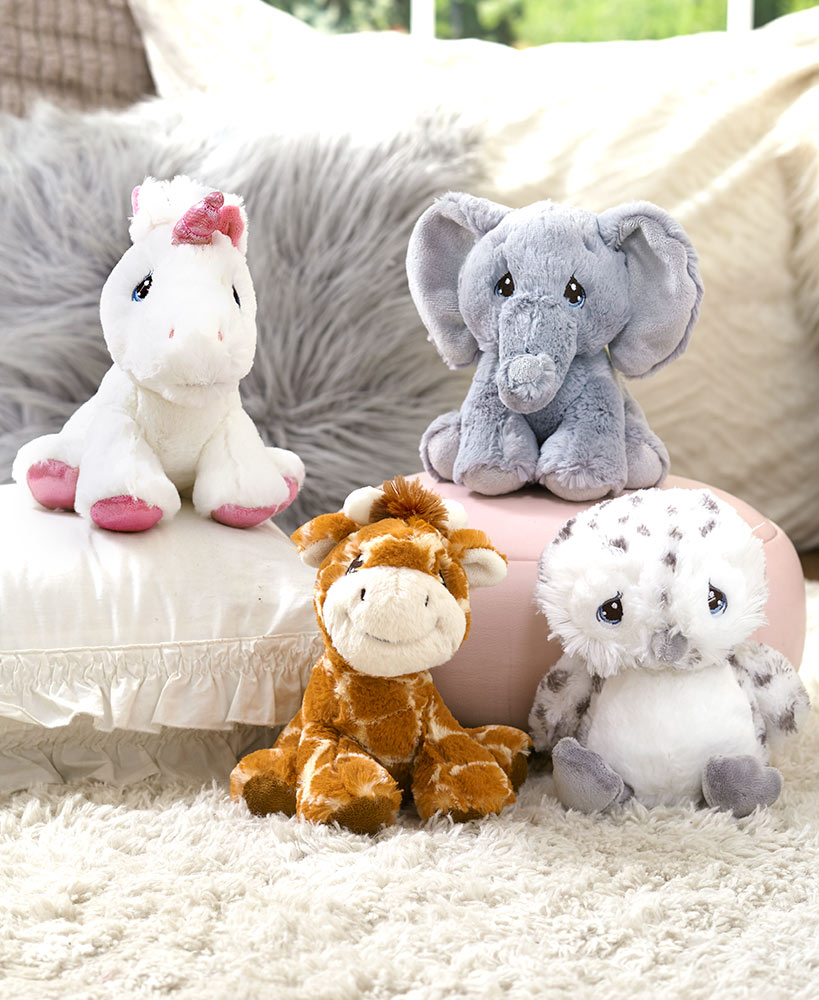 Why She'll Love It
She can get her favorite animal: elephant, giraffe, owl, or unicorn
These plush animals are so soft and cozy for her to snuggle up with at night
She can even use these for decoration in her bedroom if it matches her theme
18″ Girl Dolls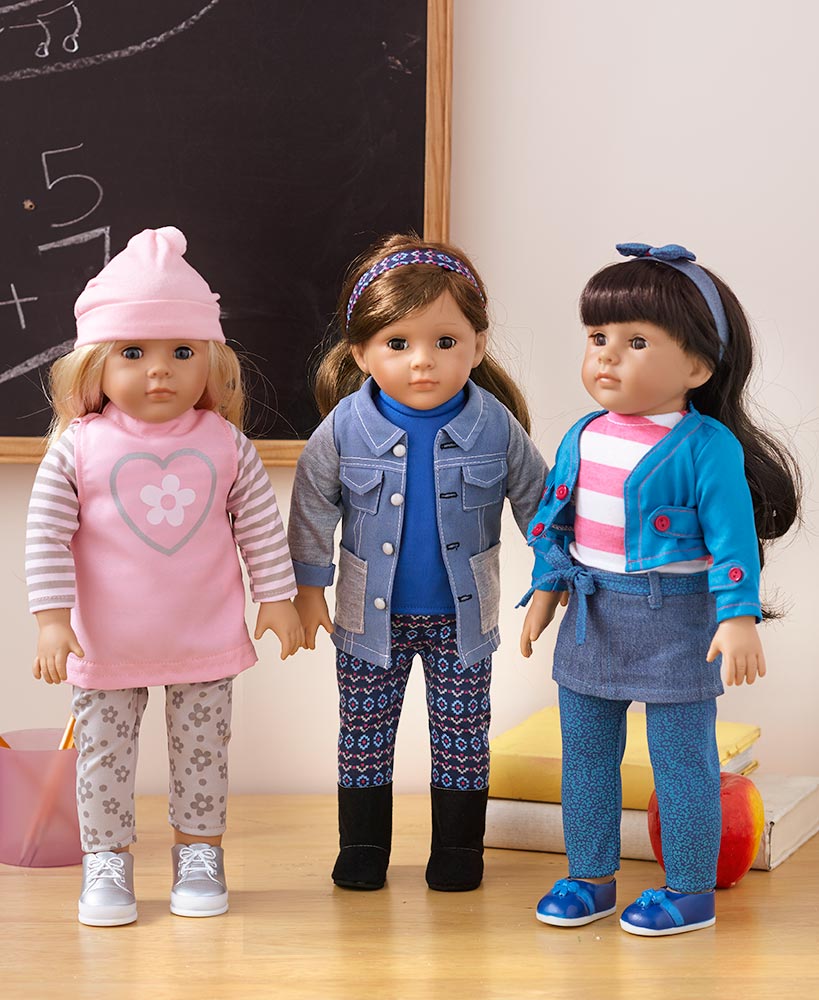 Why She'll Love It
She'll adore playing with a new and fun doll to add to her collection
She can have fun dressing the doll up in other outfits
She can even style the doll's hair any way she wants to and can accessorize with hair clips
---
---
Comfy Cozy Gifts To Keep Her Warm During The Winter
A warm and comfortable item is a nice gift idea for your 7 year old girl to help her stay cozy during the cold winter months. 7 year old girls love soft and furry hoodies, fun themed blankets, and fashionable boots. Give her something warm, cute, and enjoyable all in one.
Huggle™ Pets Hoodies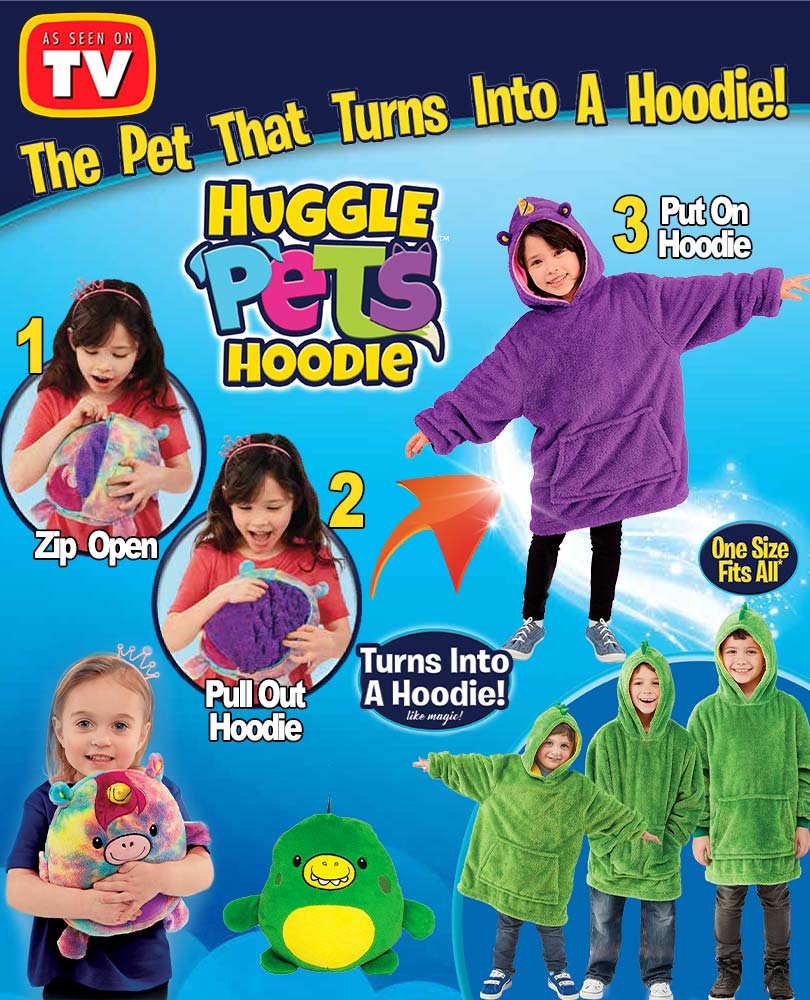 Why She'll Love It
She will stay warm and cozy in the colder months with this soft hoodie
She'll love being a dinosaur or unicorn with a silly hood
The hoodie folds into a cuddly stuffed animal – a cute surprise that she'll adore
Ocean Blanket Sacks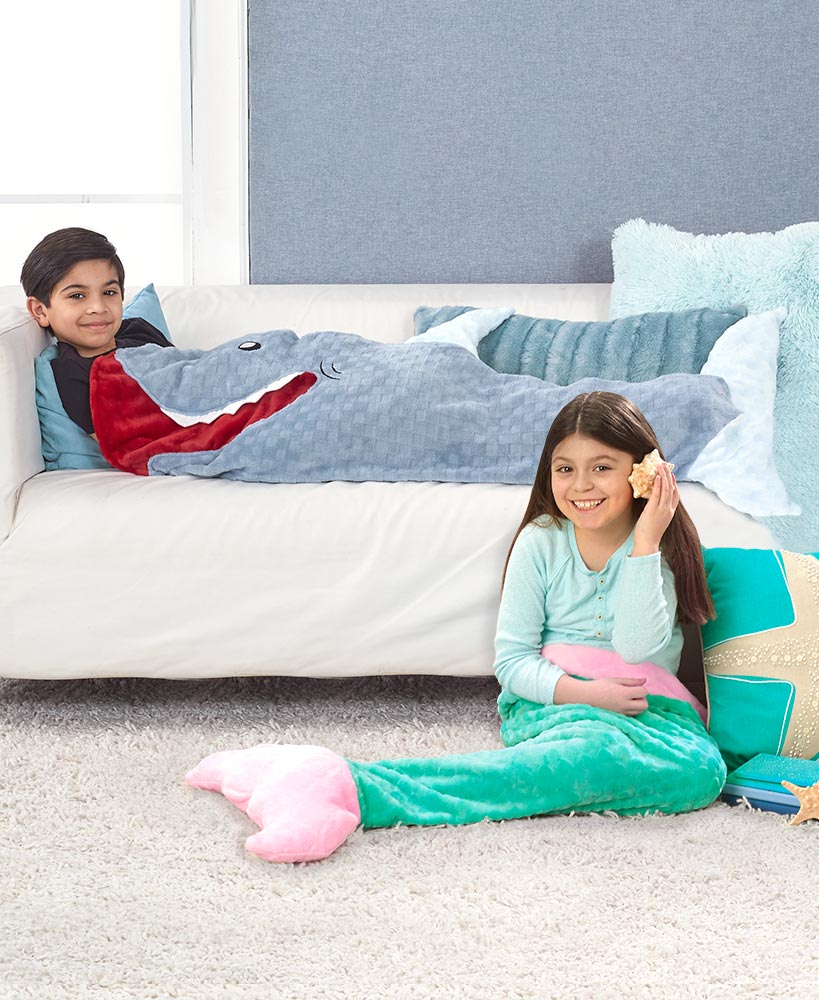 Why She'll Love It
She'll think it's so cool to have a mermaid tail or to wear a shark
It will keep her legs warm while she is doing other activities with her hands
She'll enjoy wearing this during family movie nights and sleepovers
---
---
Want to check out even more holiday inspiration? Shop for everyone on your list and gather up Christmas decor ideas by visiting our Holiday Headquarters!