Christmas Gift Ideas For Toddlers
The holidays are fun and exciting time for young children! They love to experience the magic of Christmas and the beauty of spending time with family. Special gifts can make their holiday even more magical and memorable. Here are some Christmas gift ideas for toddlers that will fill them with joy.
---
Interactive & Educational Gifts For Toddlers
Education is always important for a young mind! Make learning even more fun for your toddler with interactive toys that teach them simple concepts and skills. The best types of educational Christmas gifts for toddlers are musical toys, toys that speak, and educational toys that come with multiple pieces to put together. Some of these toys also require toddlers to jump around and be active, which stimulates their mind even more.
Alphabet Acorns Activity Set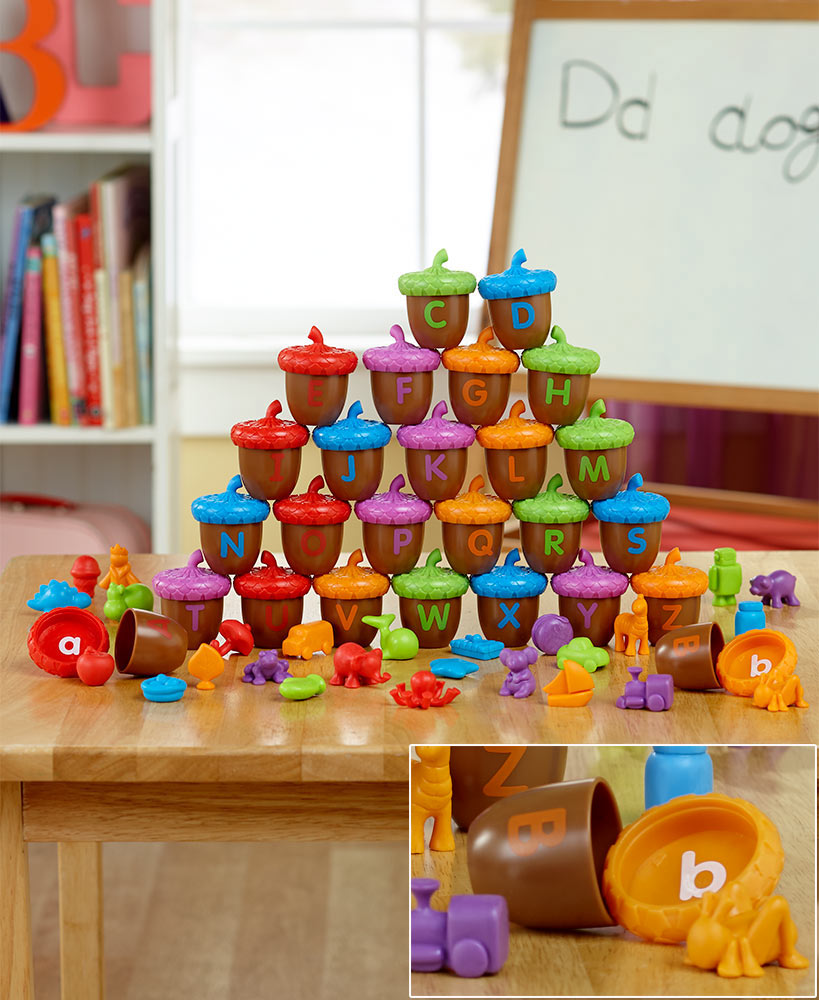 This hands on alphabet activity set is a fun and exciting way for toddlers to learn the ABC's and spelling!
Your little one has to match uppercase and lowercase letters and learn common words with the help of color-coded figurines.
Educational Owl Mat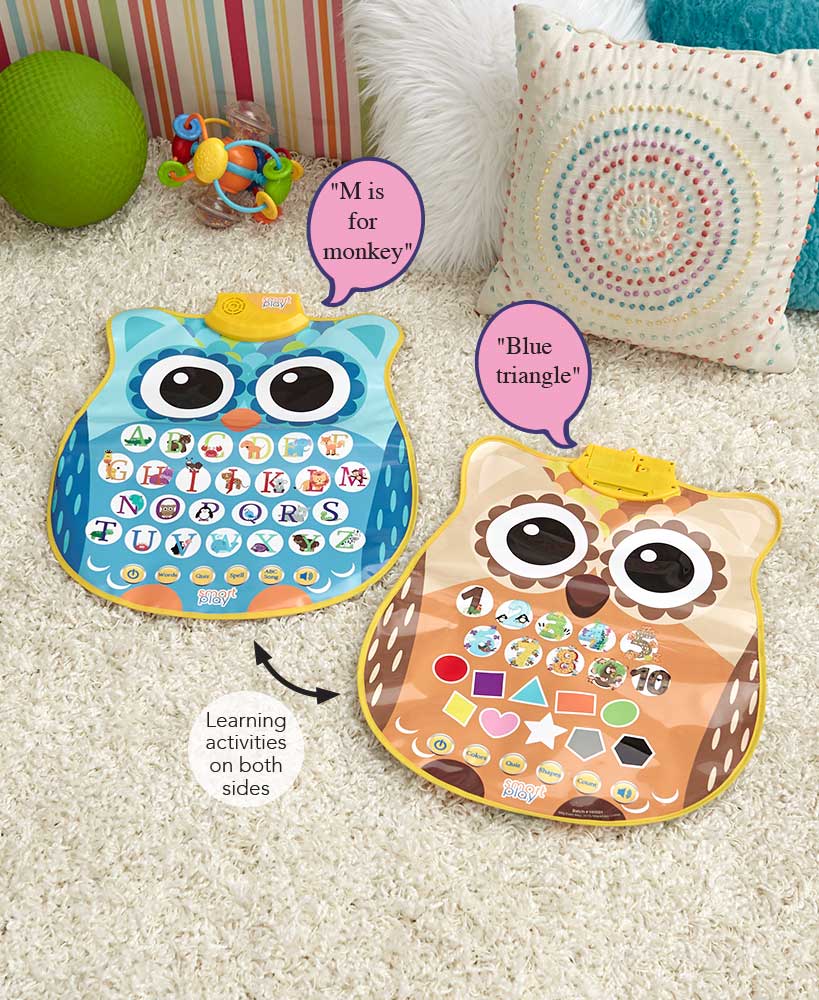 The educational owl mat is an incredibly fun and interactive learning tool that toddlers will love.
This mat can help them learn all about letters, numbers, shapes, and animals through sound and touch.
---
---
Imaginative Toys For Toddlers To Spark Pretend Play
Pretend play can help to release a toddler's creative side and encourage the beauty of imagination. It can also teach young children about grown-up life through pretend jobs, scenarios, and settings. Imaginative toys can be some of the most fun toys for toddlers because it allows them to create the "rules" of how to play. These types of toys make perfect Christmas gift ideas for toddlers.
My Carry Along Playsets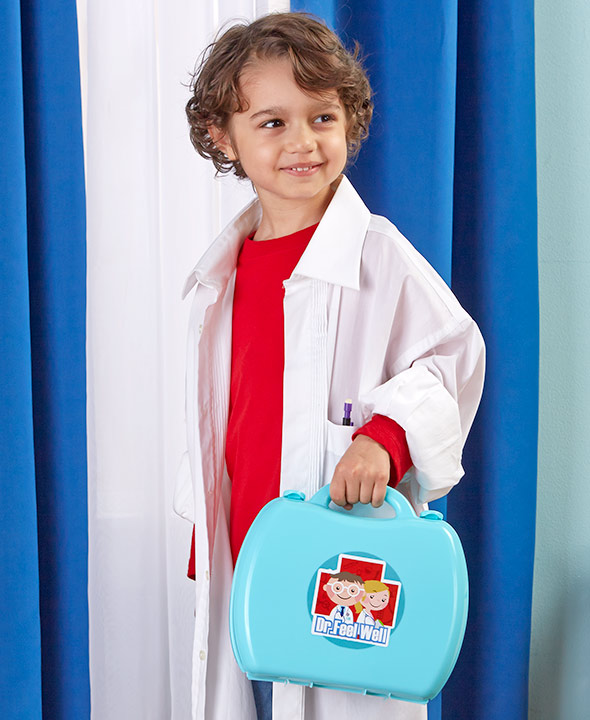 These playsets will turn your toddler into a mini adult by encouraging them to explore scenarios from the grown-up world.
Choose from a doctor playset, beauty salon playset, kitchen playset, and a workshop playset.
Whimsical Tin Tea Sets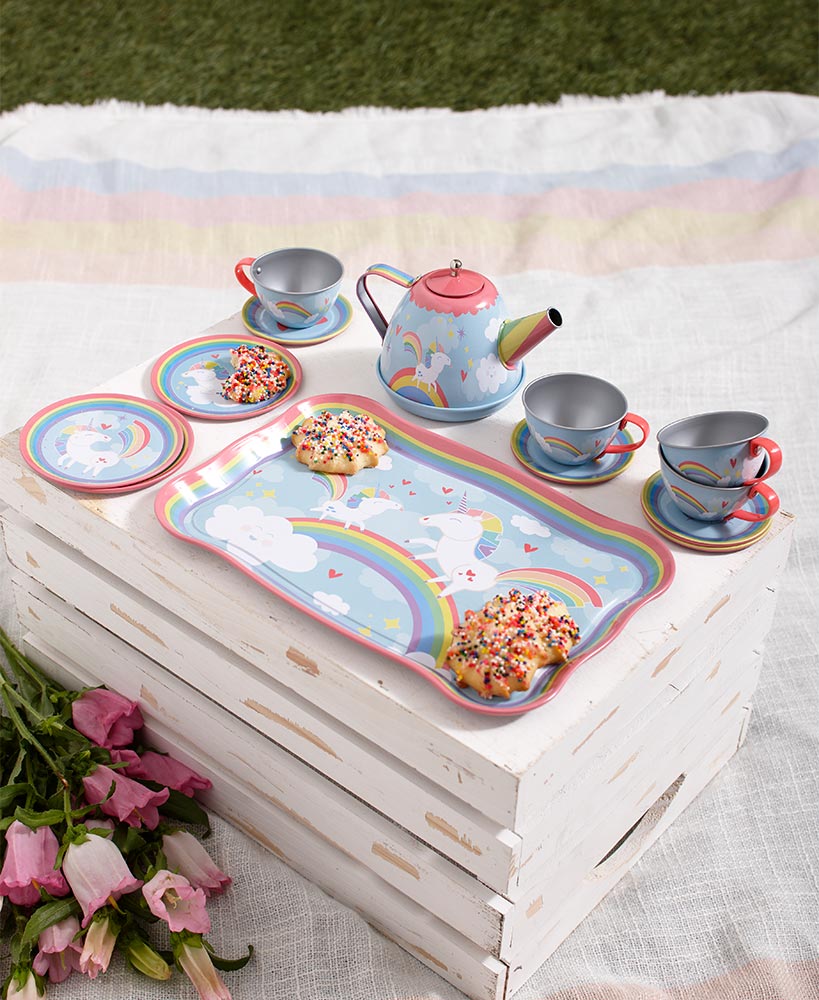 Any toddler can have an exciting tea party with friends, dolls, and stuffed animals with these whimsical tin tea sets!
Choose from the magical pastel unicorn tin tea set or the bright and colorful mermaid tin tea set.
---
---
Stuffed Animals For Toddles To Snuggle Up With
Warmth and protection are two things that toddlers need to feel comfortable and safe. Stuffed animals and plush toys can help to bring that comfort to their life. Giving them a stuffed toy of their favorite animal can get them excited to cuddle up with it at bedtime. Other plush toys can also encourage imagination and creativity during playtime.
Precious Moments® Plush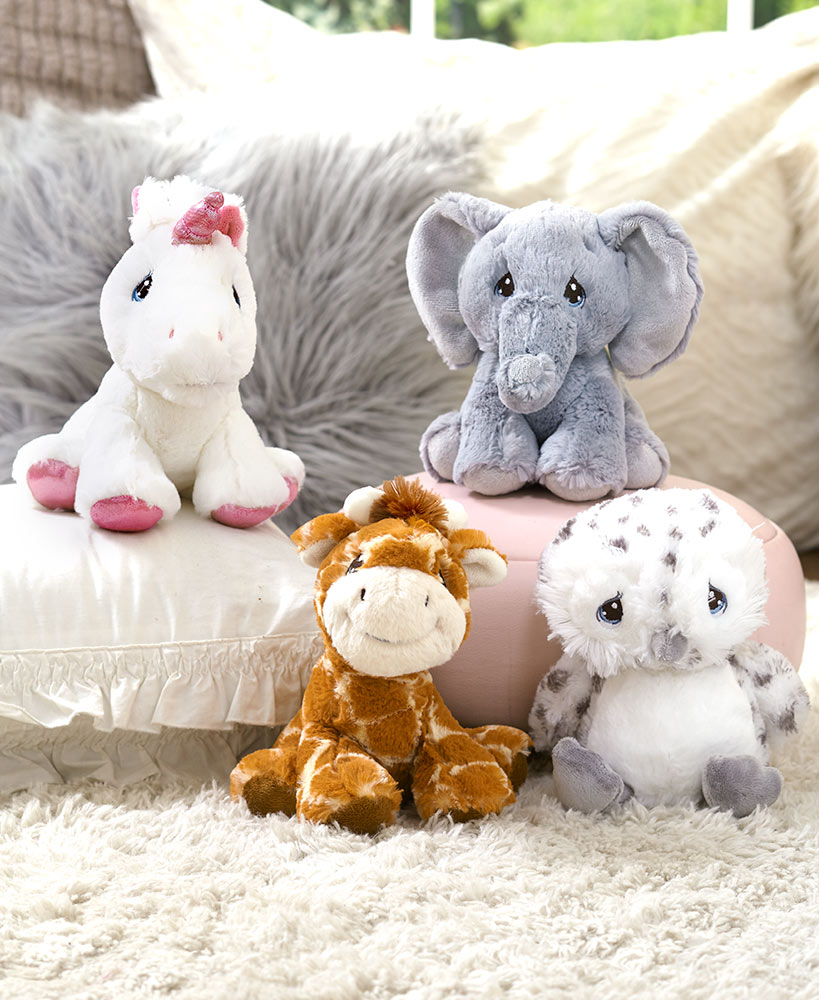 These adorable plush animals will make a cuddly companion for any toddler.
They can snuggle up with it at night and play pretend with it during the day. Choose from an elephant, a giraffe, an owl, or a unicorn.
Kids' Plush Animal Chairs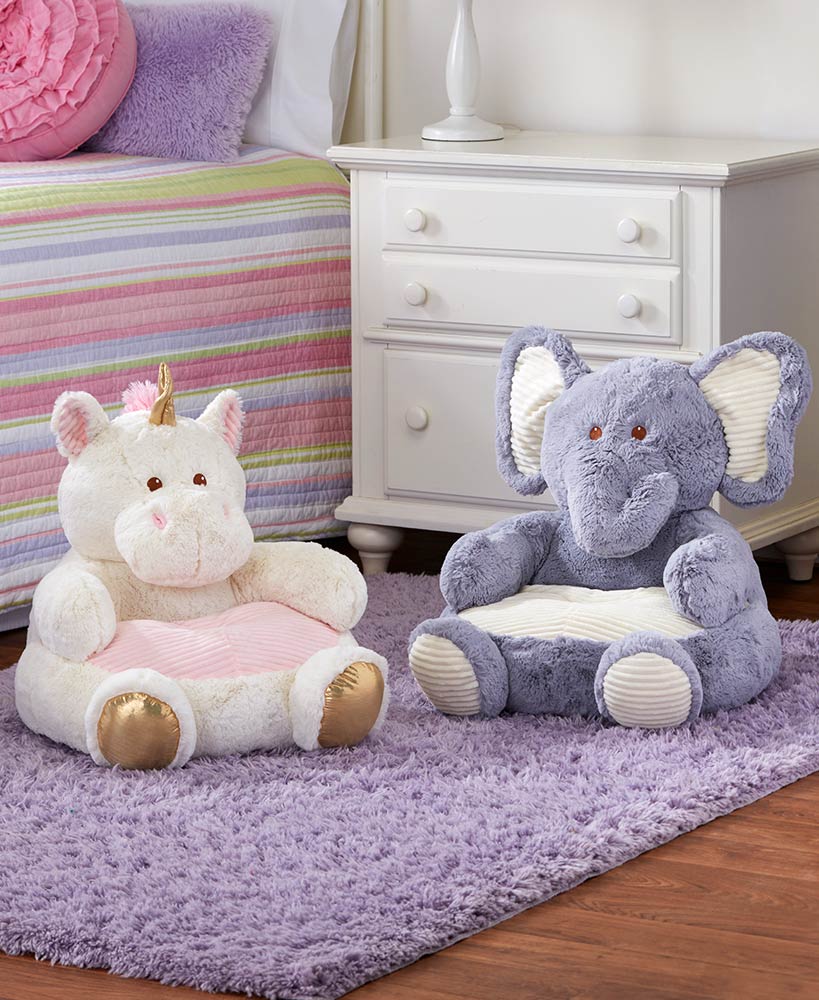 These plush animal chairs are perfect for your toddler's bedroom or playroom to sit in and watch shows.
There are many animals to choose from including a unicorn, an elephant, a bear and more! Pick their favorite animal to make the gift even more special.
Color-Changing Plush Stars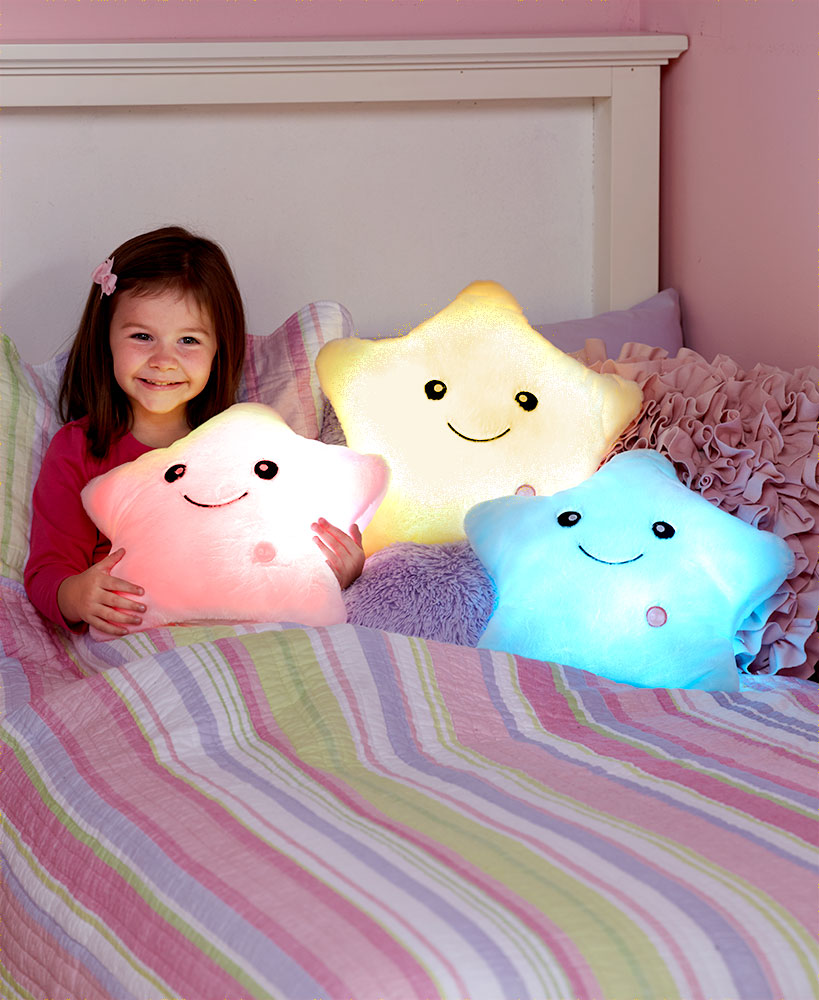 These light up plush stars are not only magical but they also give your toddler a soothing nightlight when going to sleep.
The cuddly plush comes in yellow, pink, or blue and has an easy on/off button that your toddler can control.
---
---
Books That Make Story Time Even More Fun For Toddlers
Books and stories are more things that can make learning fun for toddlers. Short, interactive, and playful stories can peak a toddler's interest and keep him or her focused for a longer period of time. They are also a great way for parents and grandparents to bond with their children and teach them valuable lessons through story lines. Books are wonderful Christmas gift ideas for toddlers.
Mother Goose Story Teller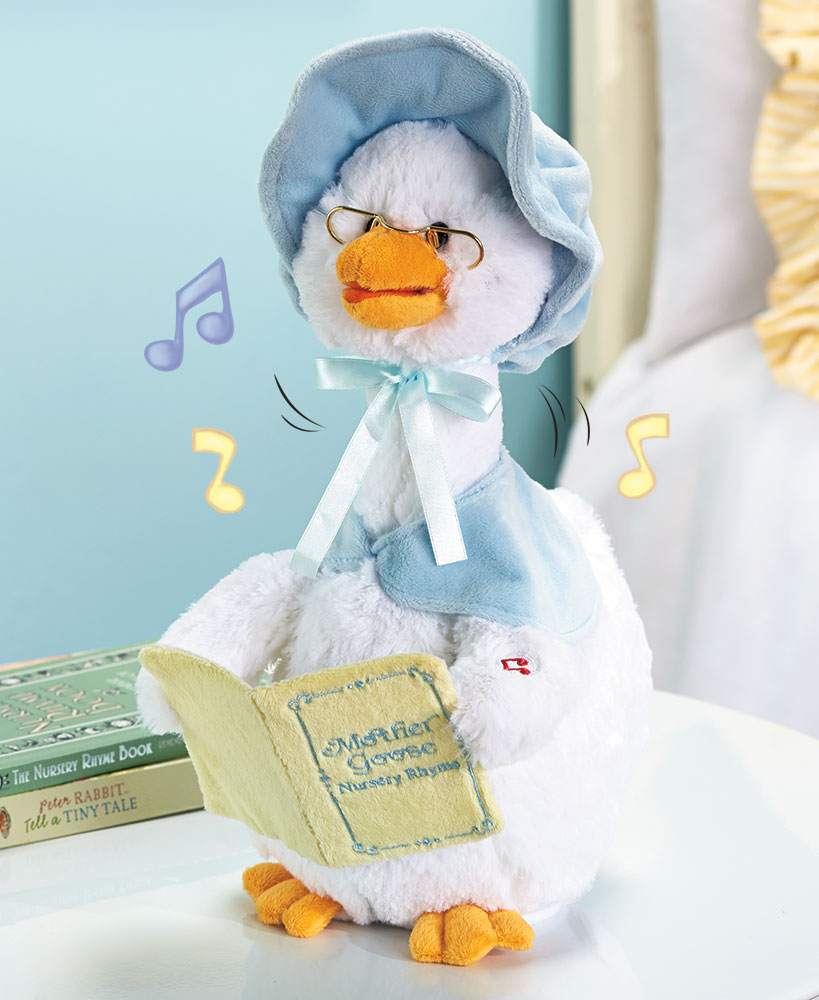 Your toddler will love listening to the Animated Mother Goose Story Teller read their favorite classic nursery rhymes.
She reads popular rhymes including "Jack and Jill", "Little Bo Peep", "Humpty Dumpty", "Twinkle Twinkle Little Star", and more!
Storybook Emma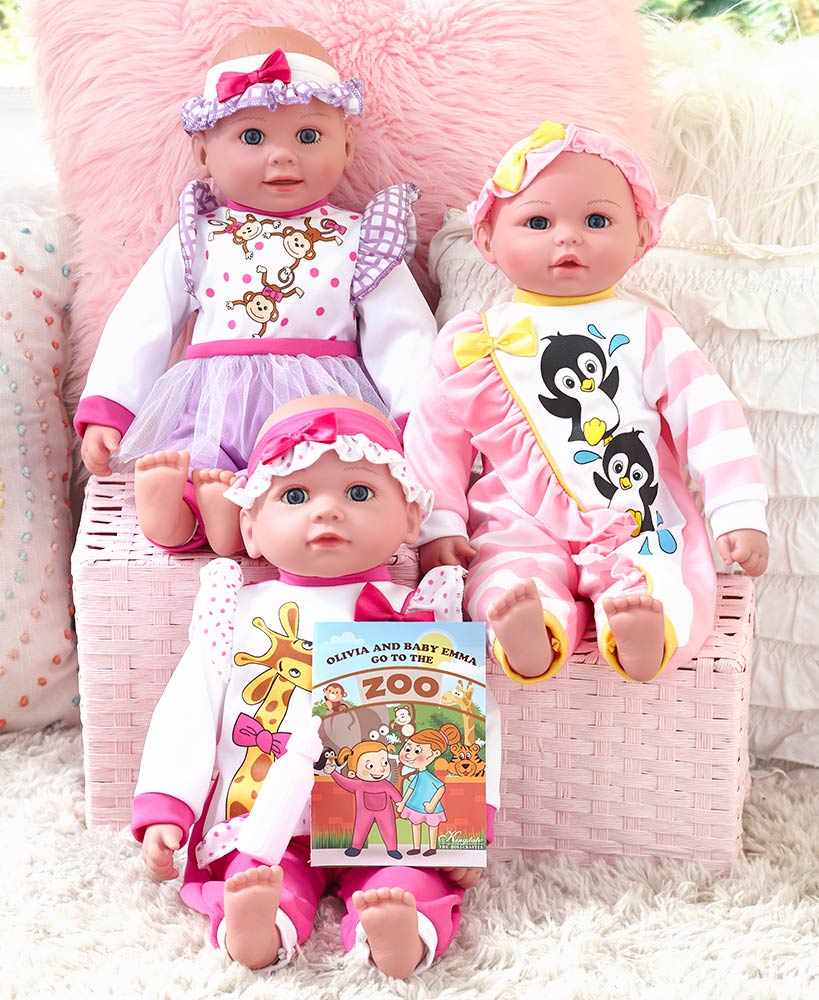 Storybook Emma is a cute and sweet way for a toddler to learn and get excited about a small story with an adorable little friend.
Each doll features a different zoo animal paired with a picture book about a trip to the zoo.
Paw Patrol™ Book & Figure Set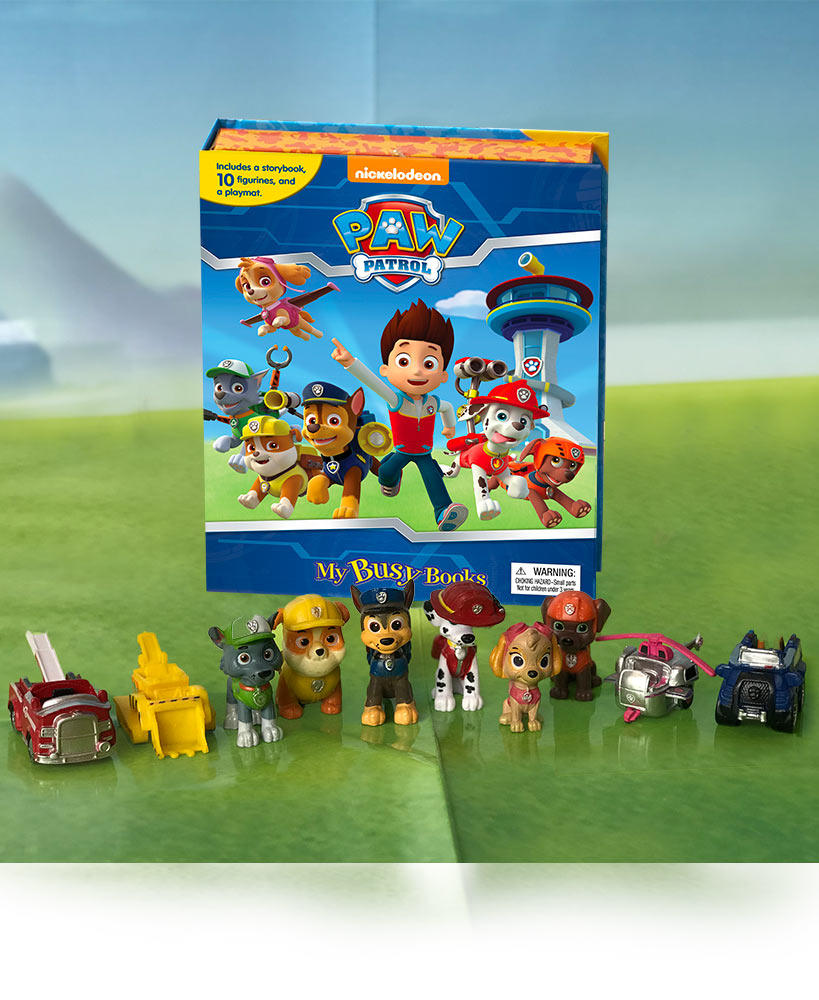 The Paw Patrol Book & Figure set lets toddlers act out different stories by using characters they know and love.
This set comes with a 10-page storybook, a giant playmat, and 12 plastic figures. Other versions are also available including Mickey Mouse Clubhouse, Disney Princesses, and more!
---
---
Do you need more gift ideas for other people on your list? Our Holiday Headquarters has everything you need to make everyone's Christmas special!