Stocking Stuffer Ideas For Adults
The beauty of Christmas stays with you as you get older. Adults can feel just as excited as kids on Christmas thanks to time with family, delicious meals, and special gifts. Keep that magical spark going with these stocking stuffer ideas for adults.
---
Sweets & Drink Mixes Adults Will Love To Get In Their Stocking
Kids aren't the only ones who love sweet treats! No matter what the age, anyone will be thrilled to get chocolates and sweets in their stocking this Christmas. Adults will also love to get drink mixes inside of their stocking because it adds even more fun to their holiday celebration. These food and drink gifts are must-have items to add into an adult's stocking.
Sets of 3 Novelty Mint Tins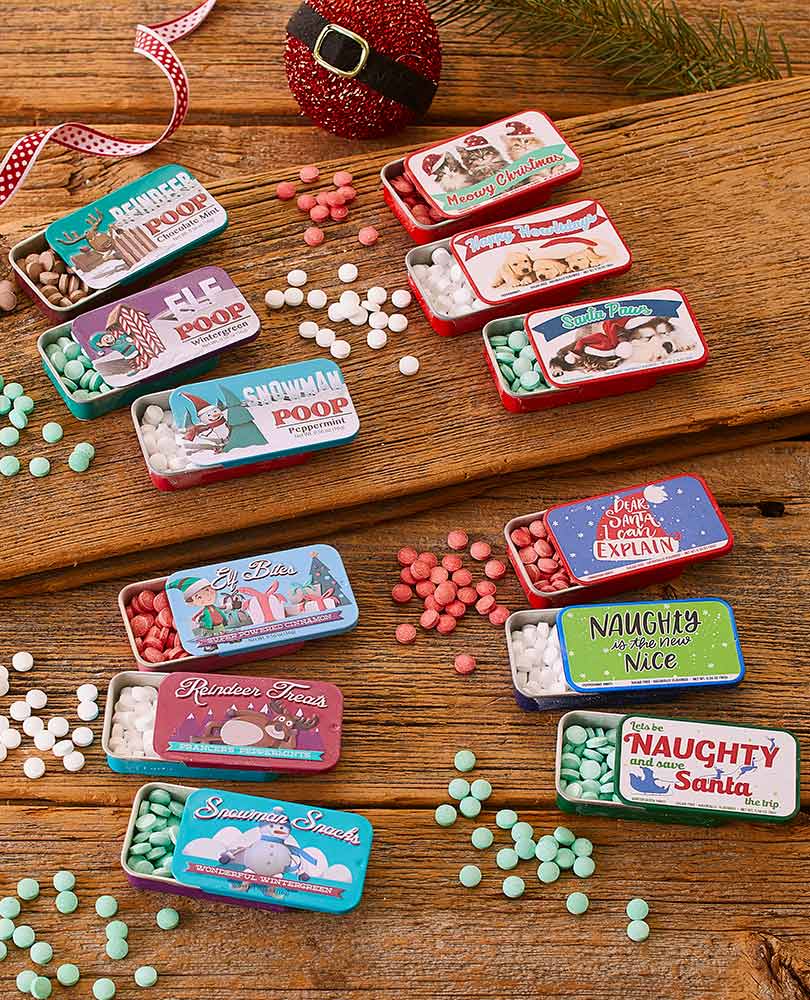 Why They'll Love It
There are many comical and entertaining sets: Holiday Characters, Character Poop, Dog and Cat, and Naughty
There is a combination of delicious flavors: chocolate mint, peppermint, wintergreen, and cinnamon
Holiday Ornament Drink Mixes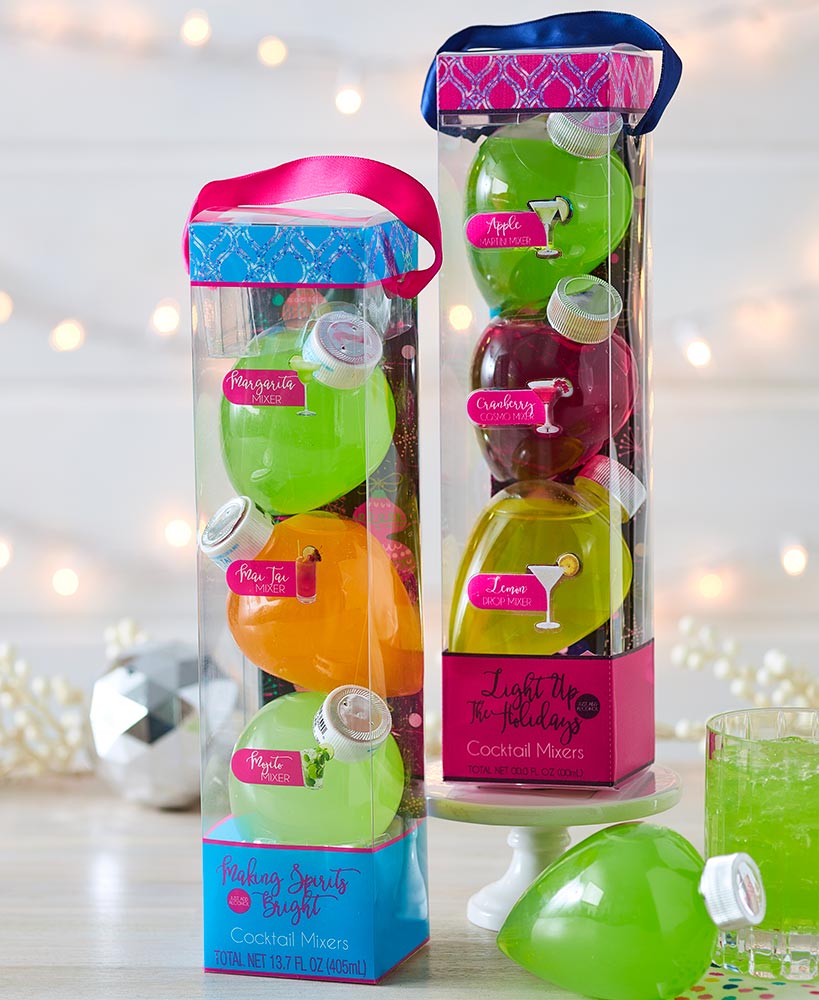 Why They'll Love It
These drink mix sets are shaped like ornaments and are perfect for all of their holiday cocktails
The sets include a variety of drink mix flavors including apple martini, cranberry cosmopolitan, lemon drop, margarita, mai tai, and mojito
Fudge Burlap Gift Sacks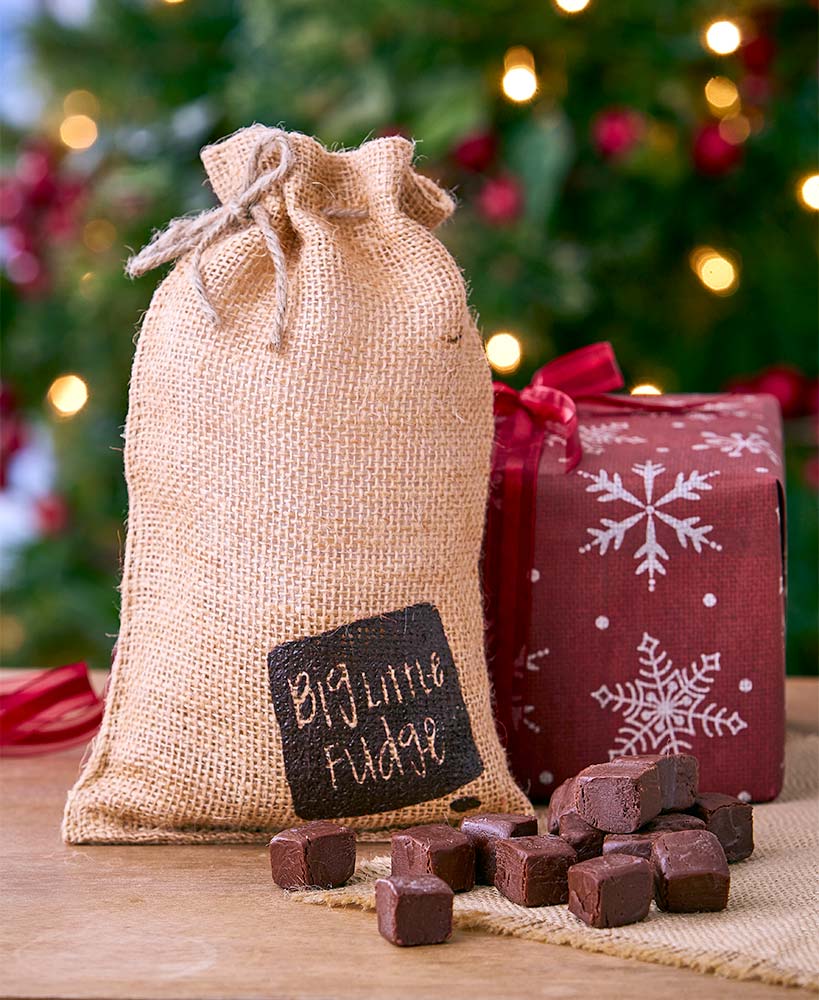 Why They'll Love It
These fudge burlap gift sacks are simple but cute and are perfect for those who love the rustic style
The gift sacks come in two different delicious flavors: chocolate or peanut butter
---
---
Small Jewelry That Fits Perfectly Inside Of A Stocking
Small pieces of jewelry are simple but thoughtful things that you can include in an adult's Christmas stocking. They will love to wear a piece of jewelry that matches their personal style. To make it even more meaningful, personalize a bracelet or necklace with their name or initial. Personalized gifts make the gesture feel more special and it's something they will cherish for a very long time.
Vintage-Look Monogram Bracelets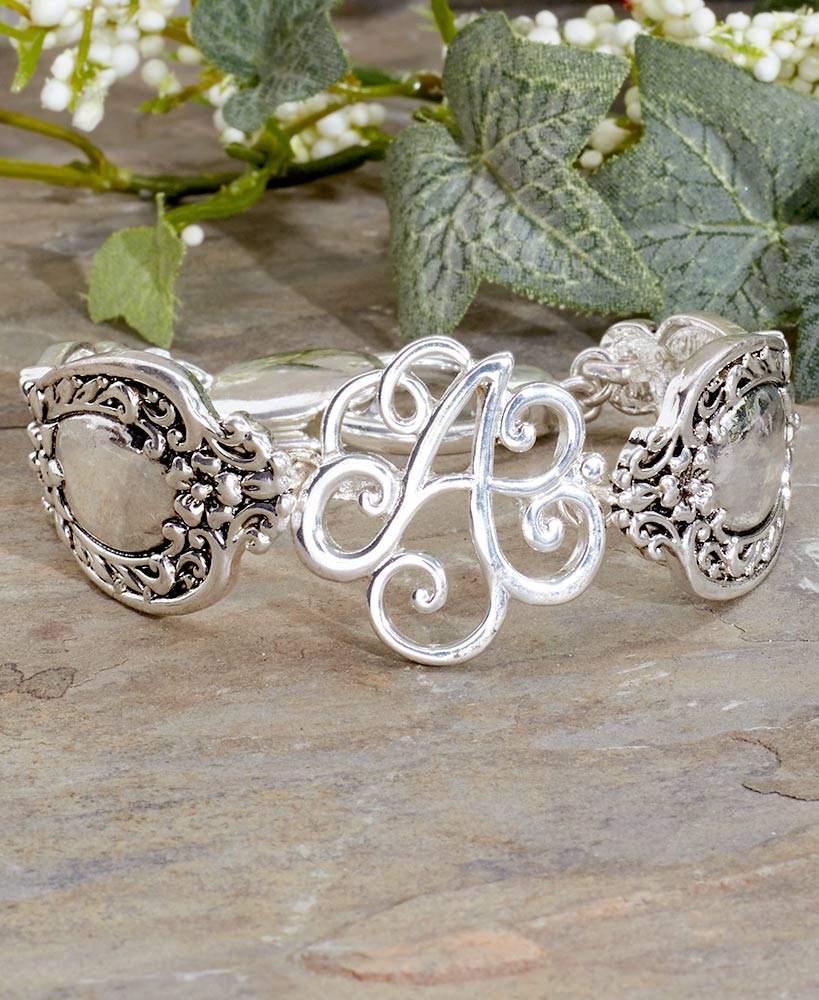 Why They'll Love It
Each bracelet band style is unique to each monogram letter
The monogram cursive letter makes it look like an elegant silver bracelet that they can wear with any outfit
Birthstone Bead Charm Bracelets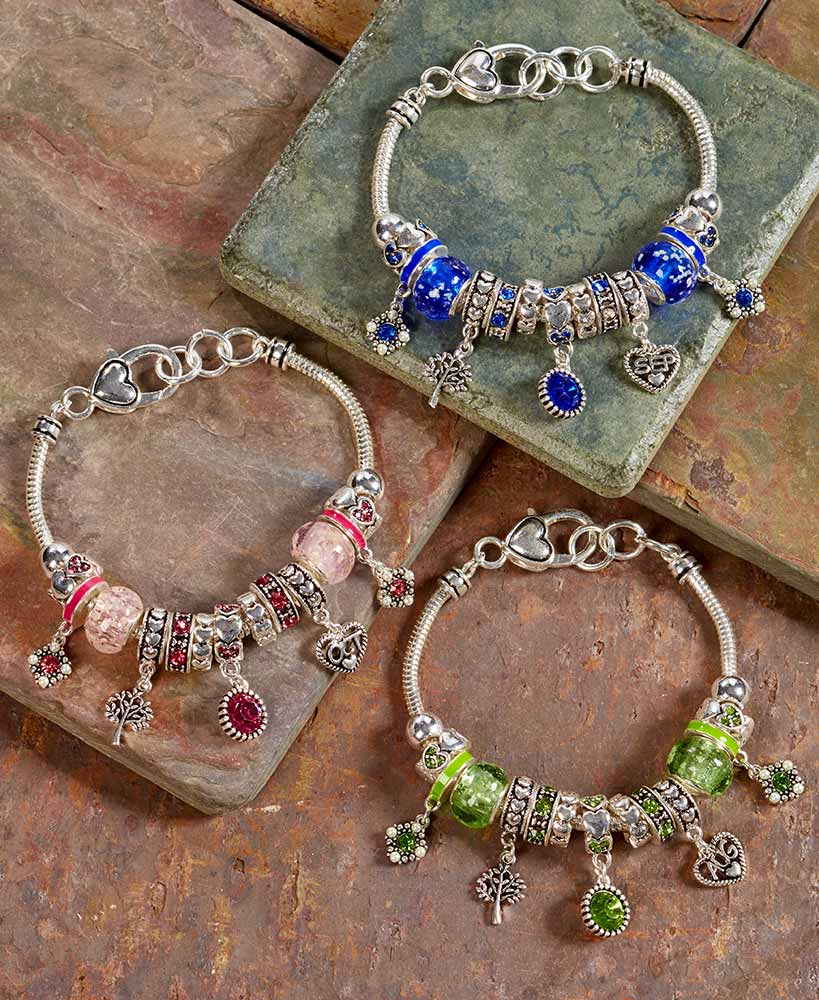 Why They'll Love It
Each bracelet features a color scheme of their birthstone with matching charms
This metal and glass bracelet is fun for any age to wear and simple enough to wear on a daily basis
---
---
Soft & Warm Socks That Adults Will Be Happy To Get In Their Stocking
Soft socks and slippers are something that adults appreciate because they will get a lot of use out of them, especially during the winter months. Instead of placing simple socks inside of their stocking, mix it up by giving them warm thermal socks, fun patterned socks, and socks with quirky sayings on them. Give them a pair that matches their personality and style.
Wine, Coffee, or Beer Slipper Socks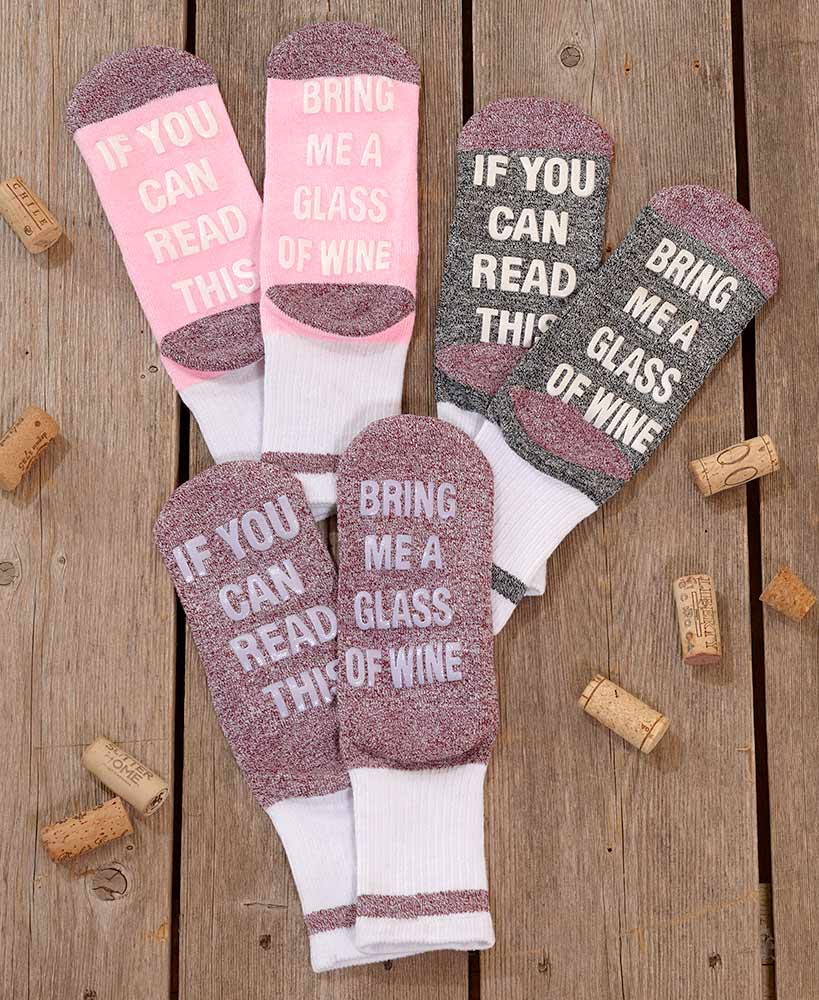 Why They'll Love It
The socks feature cute and quirky sentiments for a wine, coffee, or beer lover
These thick slipper socks are warm and cozy and can be worn around the house or with boots
Women's 2-Pair Hot Feet Thermal Socks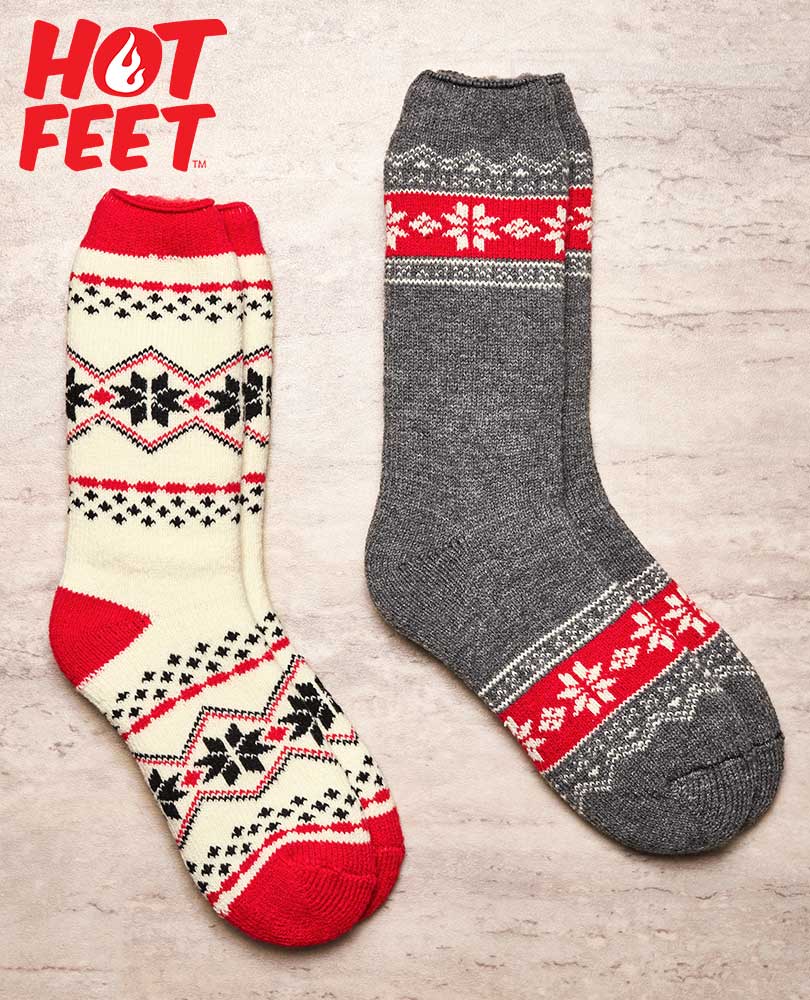 Why They'll Love It
The brushed lining of these socks provide great heat retention and maximum comfort
The pair of thermal socks come in cute and trendy patterns that are perfect for anyone's style
---
---
Simple Health & Beauty Stocking Stuffers That Will Encourage Relaxation
Show them that you care with a small stress relief or beauty item. They will appreciate getting something that will help them relax and wind down after a long day. From essential oils to manicure kits to bath bombs and more, give them self care items that they will be happy to get in their stocking.
rareESSENCE® Essential Oil Inhalers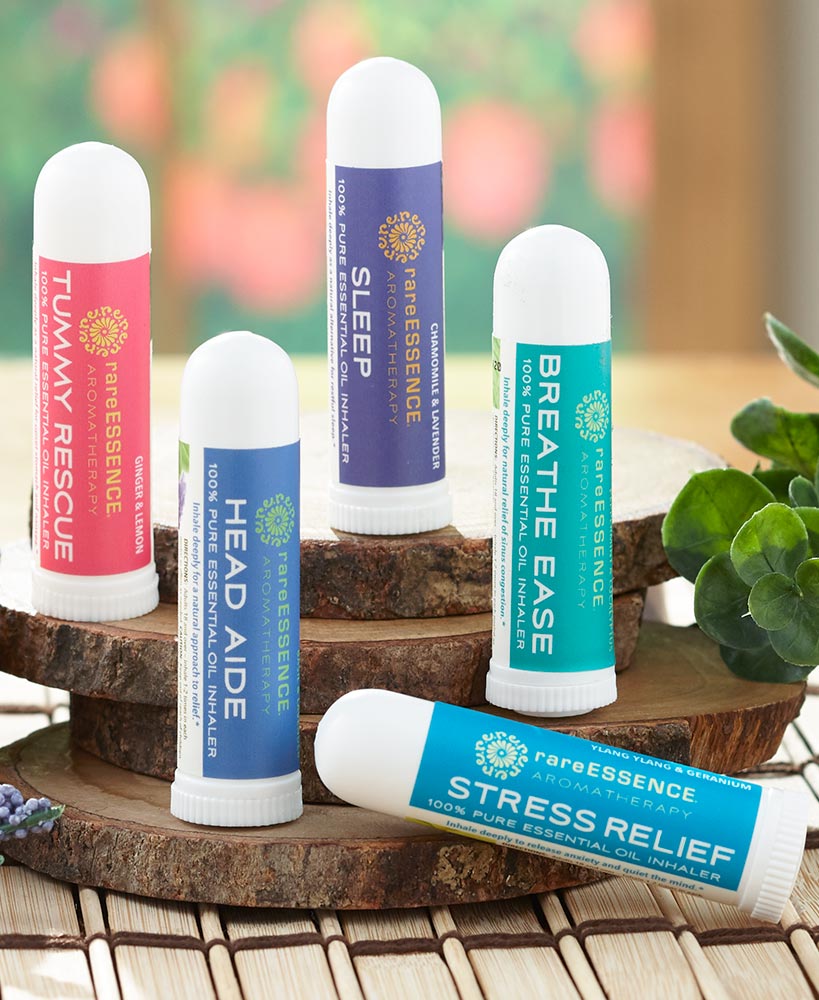 Why They'll Love It
These essential oil inhalers are small enough to take on the go and use throughout the day
There are many to choose from depending on their needs: Sleep, Tummy Rescue, Breathe Ease, Head Aide, and Stress Relief
Monogram or Plain Pink Manicure Kits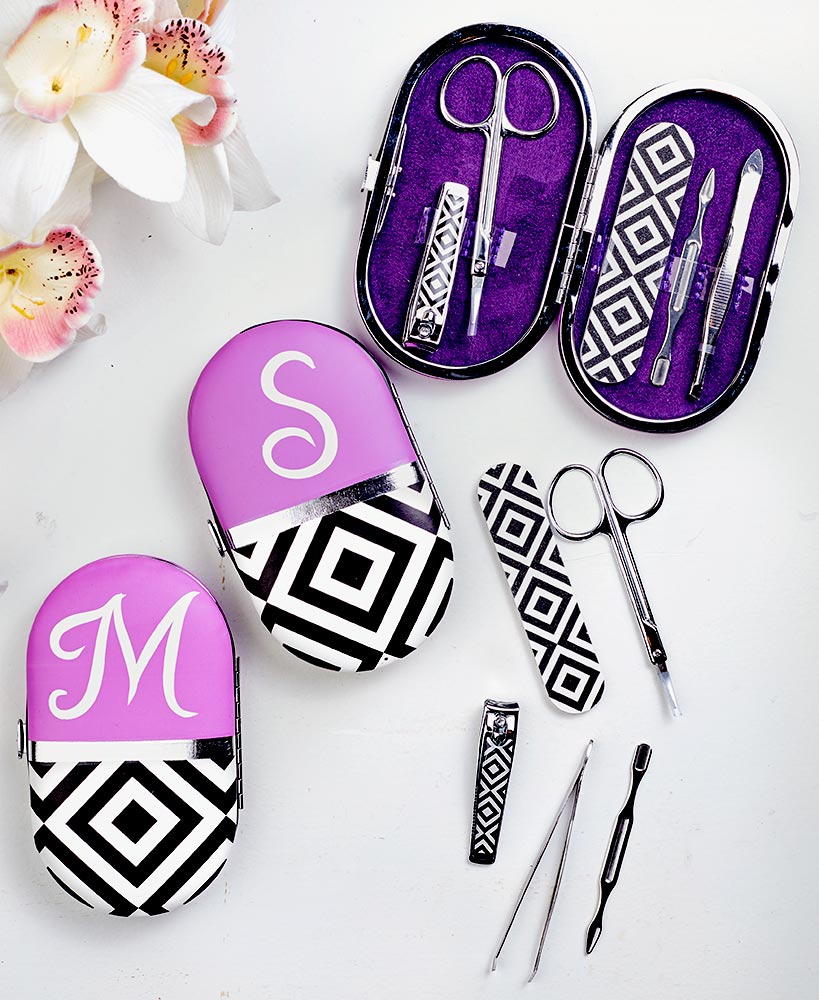 Why They'll Love It
These manicure kits will fit easily inside of a purse or travel bag, making it perfect to take on the go
The monogram initial adds a personalized touch and the pattern is trendy and fashionable
---
---
Looking for more Christmas inspiration? Our Holiday Headquarters has gift ideas for everyone on your list, plus Christmas decorations to make your home cheerful and bright!