Dress Up Your Pet Day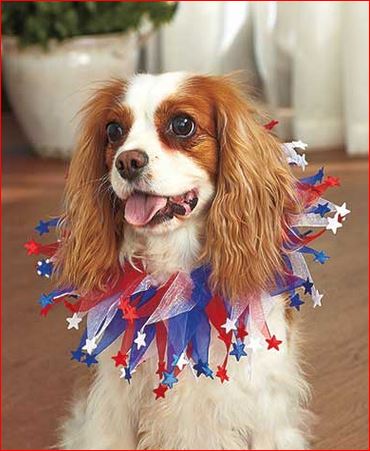 Dress Up Your Pet Day is January 14! It couldn't come at a more perfect time — the gray winter days make taking your dog out for a walk uninspiring. A little bit of color on a mid-January day may put a spring back in your dog's step — and yours! Here are a few easy ideas for wrapping up your dog for Dress Up Your Pet Day!
How adorable are these pet collars? If your dog doesn't like to wear clothes, you can make him cute by just adding fancy flare to his collar. They come in three styles — orange and black, red and green or red, white and blue!
For a DIY collar, turn an old, favorite t-shirt into a bandana! Strategically cut a triangle out of the t-shirt you want to salvage and pass on to your pup and you're done! And you don't even have to break out the sewing machine. This is a great way to upcycle your favorite team shirt so even your dog can show team support for the Big Game!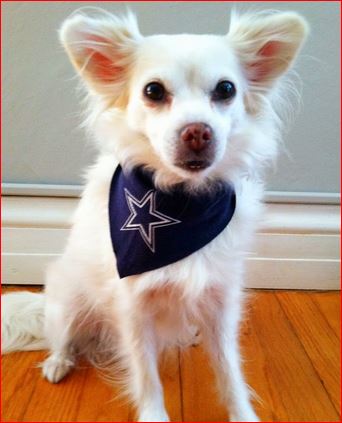 There are so many items we don't want to wear, but they're not in a shape that's bad enough to throw it out. For instance, the winter hat. We don't wear it out as quickly as styles change, which makes it a perfect candidate for an adorable sweater for a small dog or cat. Check out Pretty Little Things' pattern for a hat-turned dog sweater. If you want to make it a no-sew project, try embellishing the edges using hot glue and embroidered edging.
Here's a solution for all those socks who lost their match in the laundry — the sock sweater for tiny dogs (and cats)! Howcast does a step-by-step tutorial on how to turn a sock into a sweater without digging up your thread and sewing needles! Your pup will be ready to go out all dressed up for a walk in less than ten minutes. So easy and sew cute!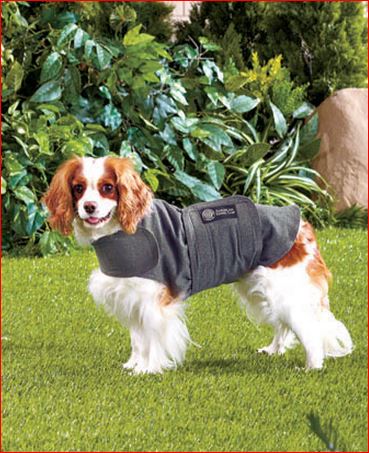 If your socks aren't big enough for your pup, try using sweat pants or yoga pants to make something you can dress your dog in. Sweet, Cute and Cuddly Pups has a no-sew pattern to make pants into a dog sweater. She also has a few other more intricate patterns to try out for Dress Up Your Pet Day!
There are lots of ways to dress up your pet — whether they just need a new collar or they need a nose-to-tail coat, your dog will be exponentially cuter (maybe even warmer!) when you dress him  up.