Fall Decor You Can Keep Up Through Thanksgiving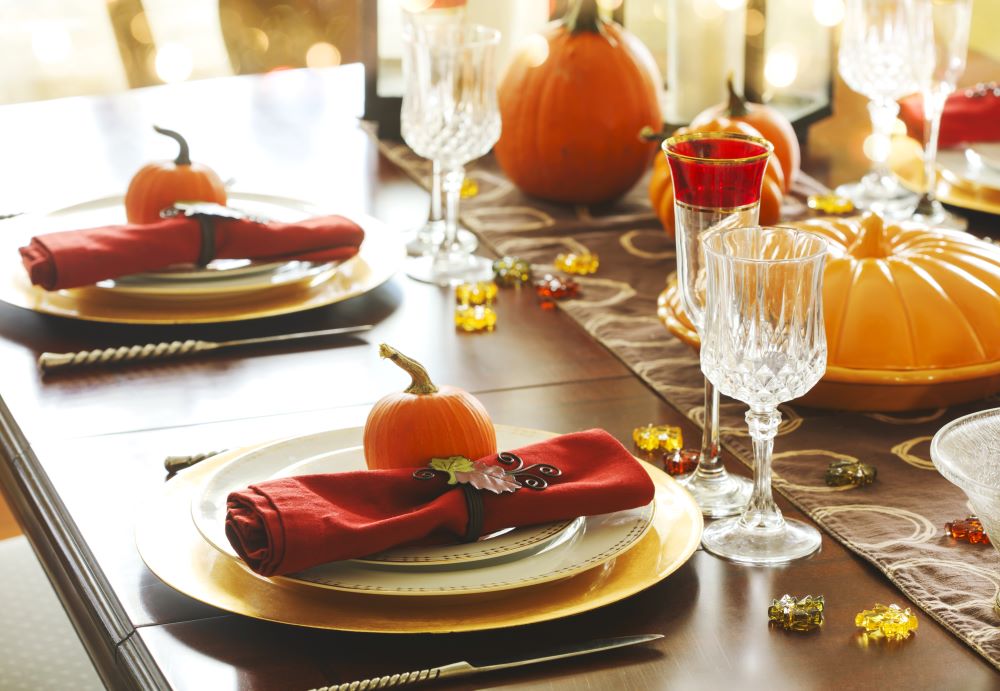 Although fall is one of the shorter seasons, it has some of the most noteworthy decorations and symbols such as pumpkins, leaves, natural materials, and orange and red color schemes. Fall decor can give people a warm and comforting feeling as the weather gets chilly.
While Thanksgiving is closer to winter than it is to fall, its aesthetic matches more with fall. You don't have to take down your fall decor at the end of October. There are plenty of ways to make fall decor work as Thanksgiving decor. Here are a variety of fall decorations that you can display all the way through Thanksgiving.
---
Pumpkin Decor For Thanksgiving
Pumpkins are the biggest symbol of fall and they can still be relevant during Thanksgiving. Pumpkin pie is also a traditional Thanksgiving dessert, so pumpkin decor can still match with your table setting. Pumpkins can be a part of your Thanksgiving decor as long as they aren't Halloween themed or have spooky designs on them.
Monogram Pumpkins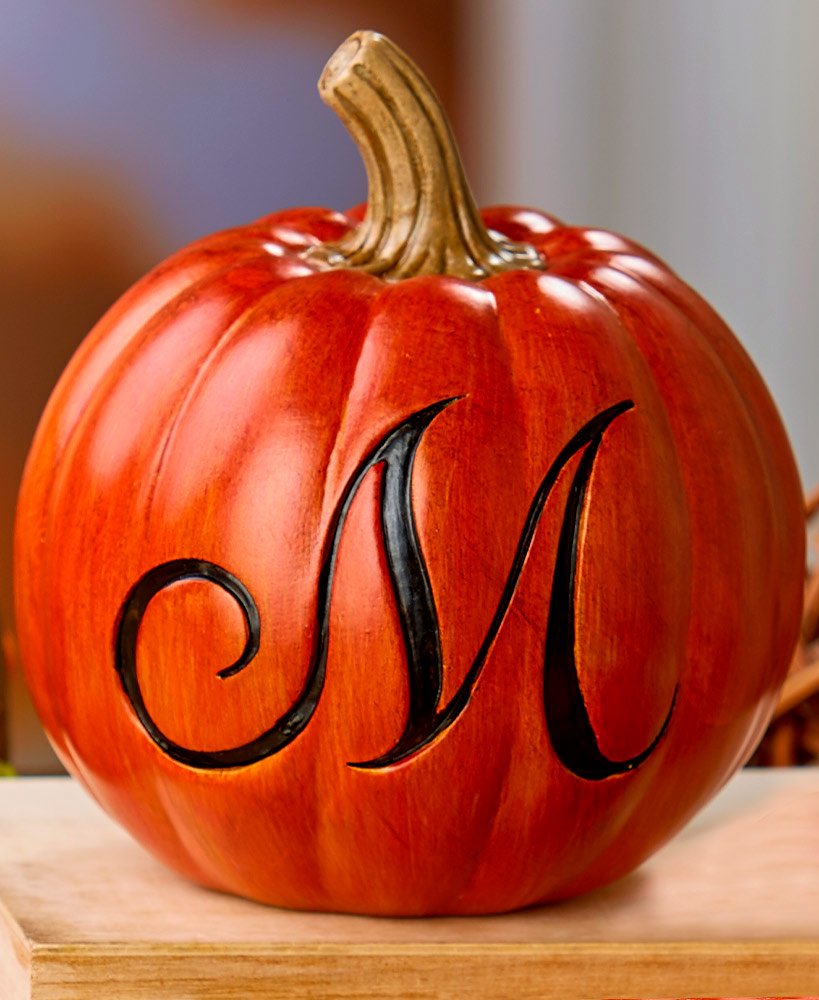 These monogram pumpkins are classy and festive way of displaying your family's last name or the first initial of every family member.
The pumpkins will look natural among all your other Thanksgiving decor and will get plenty of compliments during your Thanksgiving dinner.
Lighted Harvest Pumpkin Cart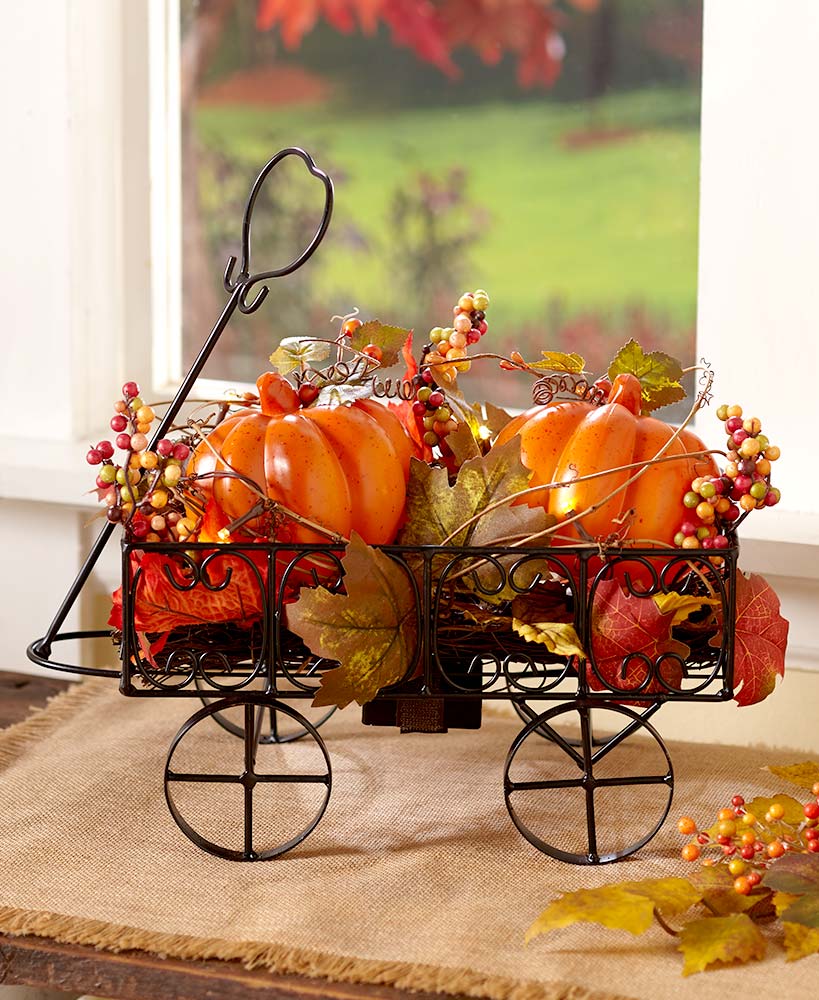 This cute little pumpkin accent piece is a subtle yet noticeable way to bring pumpkins into your Thanksgiving celebration.
The small lights on this decor makes it stand out as the sun goes down. Display this on your dining table or on your Thanksgiving buffet table.
---
Turkey and Scarecrow Decor To Use For The Whole Season
While it may seem obvious that turkeys are a strong representation of Thanksgiving, they can also be displayed as early as the beginning of fall. They can naturally fit in throughout the entire fall season. Scarecrows are another character that can be displayed through Thanksgiving because they are a general fall symbol. Both turkeys and scarecrows can come in the form of table decor, mantel signs, candleholders, dinerware, and more.
Sets of 3 Turkey Candleholders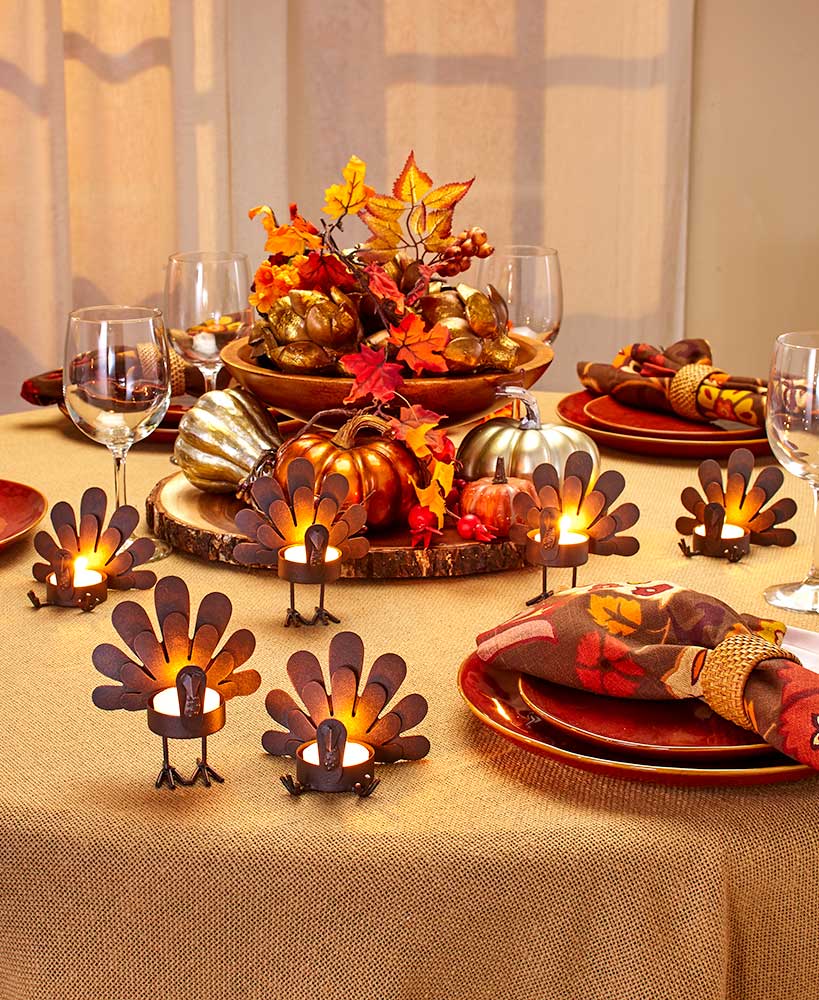 These turkey candleholders can light up the dining room during your Thanksgiving dinner or during any cozy fall evening.
They radiate warm fall colors of orange and yellow and add a comforting glow to any room.
Harvest Leaf Collection – Turkey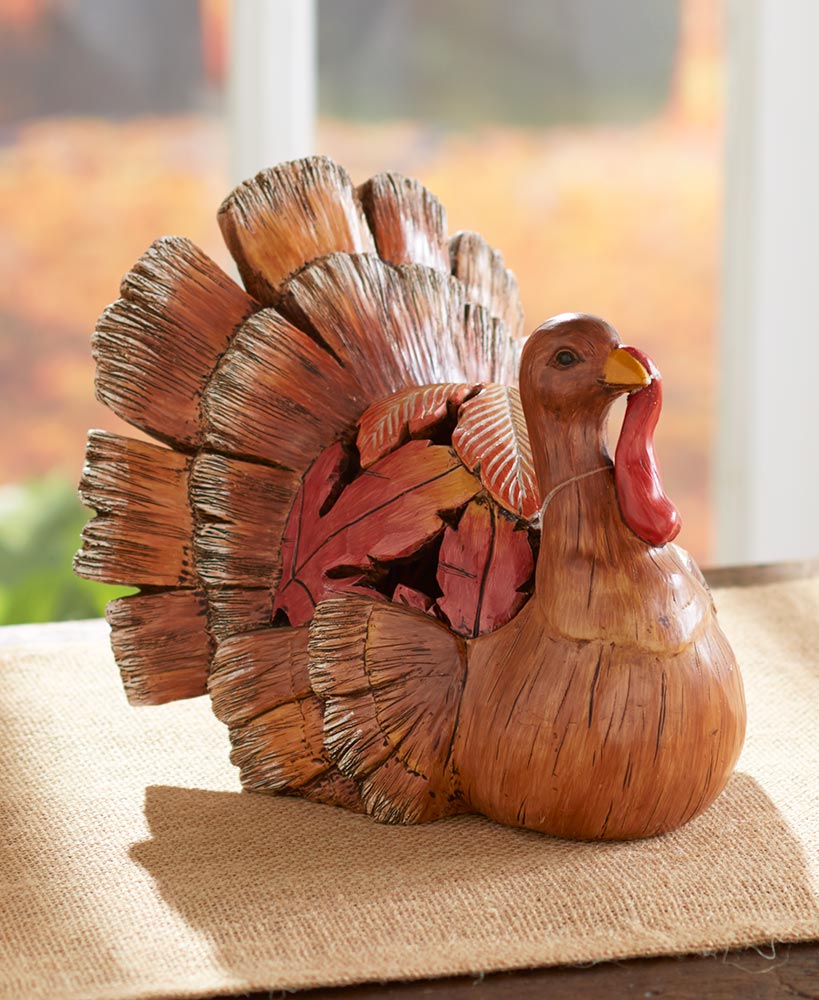 This turkey decorative piece is the perfect blend of fall and Thanksgiving decor due to its leaf pattern and natural wooden coloring.
The turkey can be used as a centerpiece on your dining table or as an accent on a side table.
Scarecrow Welcome Plaque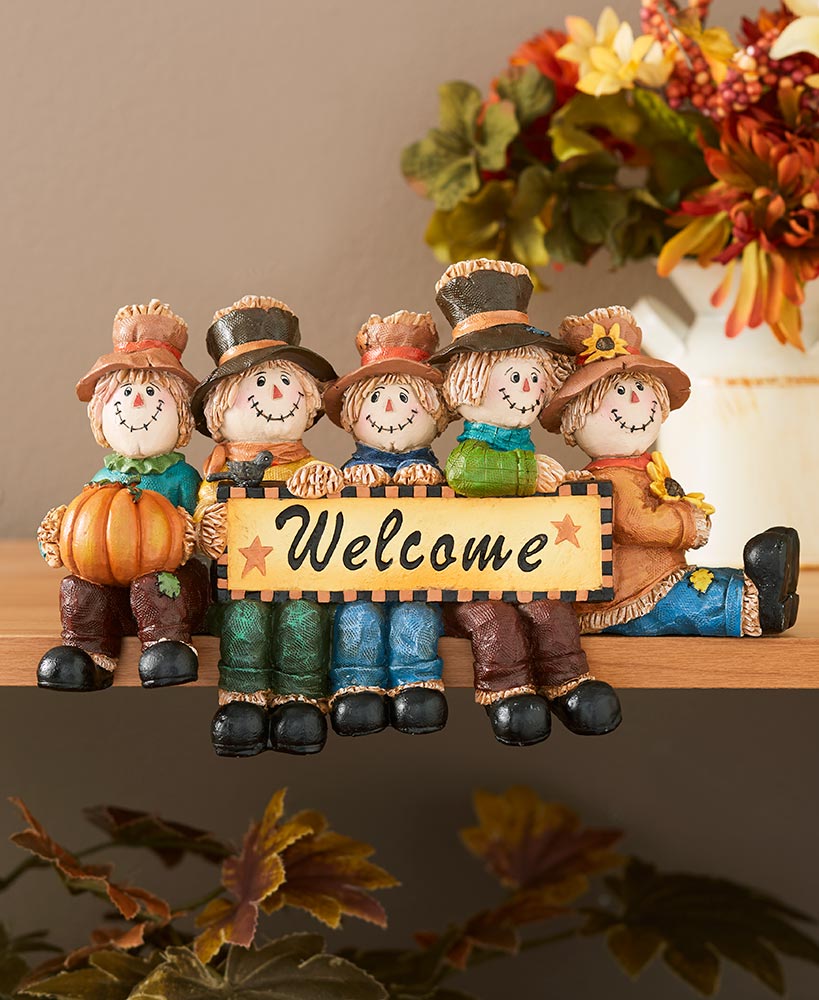 These adorable scarecrows can sit on your mantel to give a warm welcome to all of your Thanksgiving dinner guests.
You can also display these on a shelf or table in your foyer to give a welcoming message right when your family members walk through the door.
Scarecrow Solar Mailbox Swag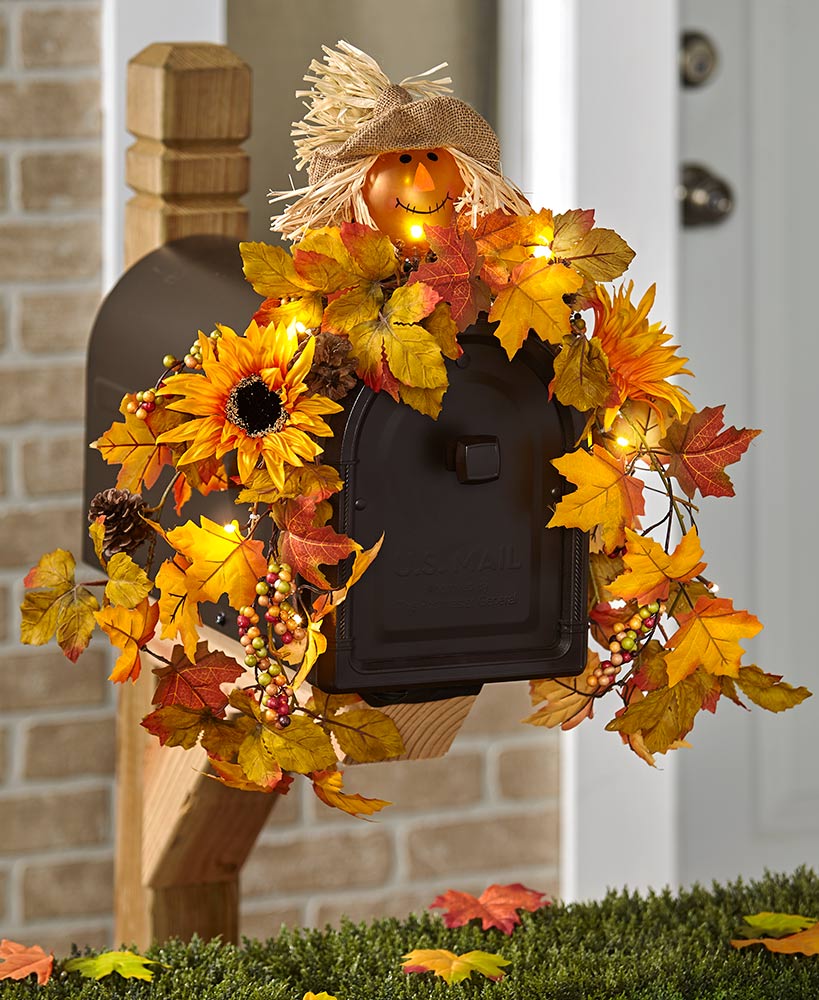 This scarecrow and fall foliage wrap around your mailbox and lights up to show your festivity in the nighttime.
The sunflowers and leaves match the colors of the entire fall season and will coordinate well with any other fall or Thanksgiving porch decor.
---
Fall Sentiment Decor That Blend Into Thanksgiving
Fall and Thanksgiving sentiments are very similar. The themes and trends of this season revolve around being thankful and grateful, which is what the Thanksgiving holiday is all about. The term "thankful" doesn't just have to be used in your Thanksgiving decor. It can be incorporated in your fall decor and remain hanging in your house all the way through Thanksgiving.
Lighted Harvest Box Signs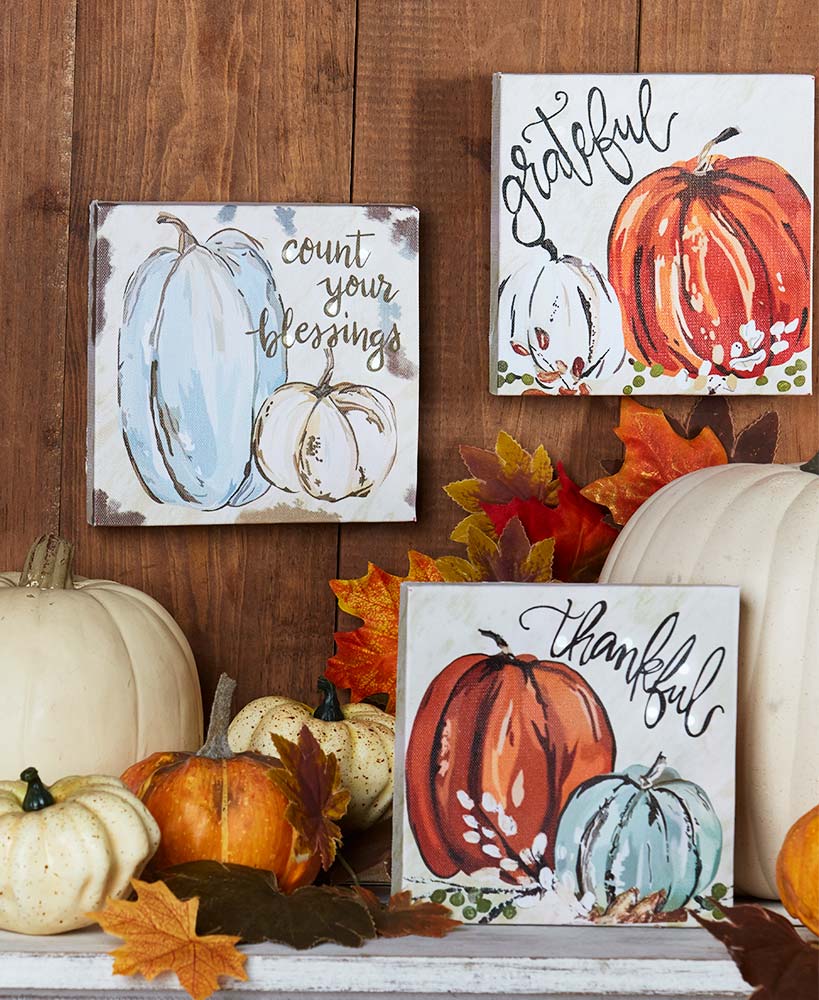 The pastel painted colors in this wall art are perfect for those with a more colorful and bright theme.
Hang these signs in your living room or scatter them throughout your house to spread the fall and Thanksgiving spirit with meaningful messages.
Wooden Grateful Sign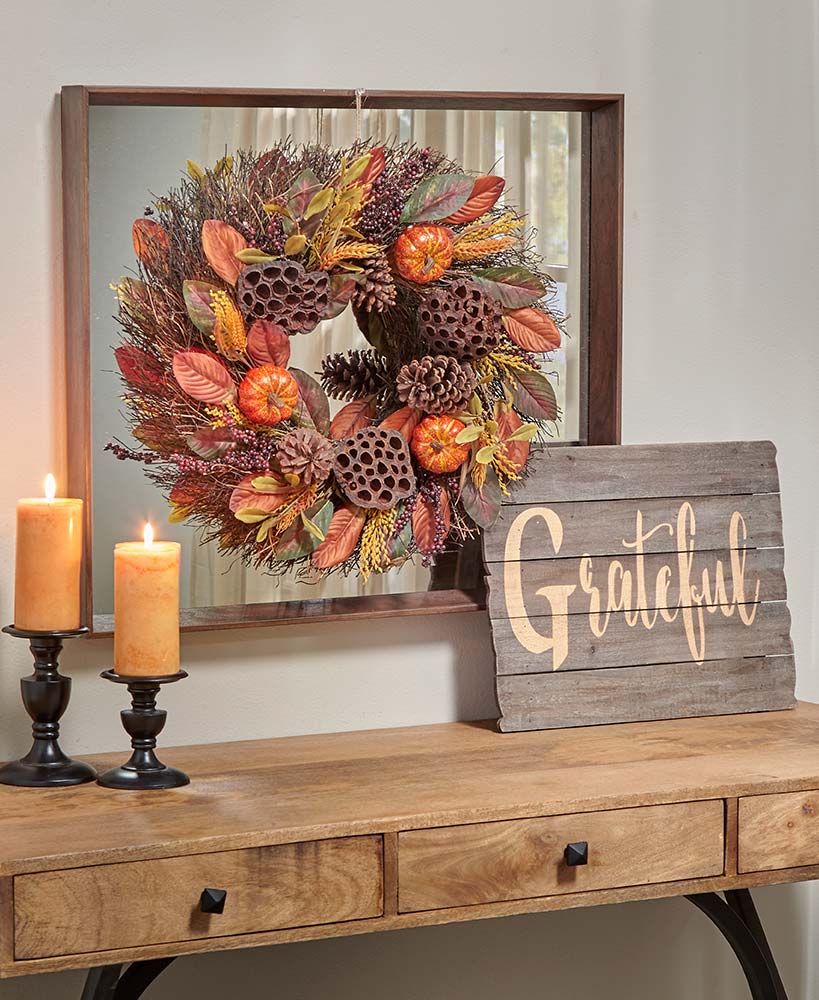 The neutral colors of this wooden grateful sign make it versatile enough to be used from the beginning of fall all the way through Thanksgiving.
Lean this sign against the wall on top of a table in your foyer or hang it on your wall in your dining room or living room.
Harvest Block Signs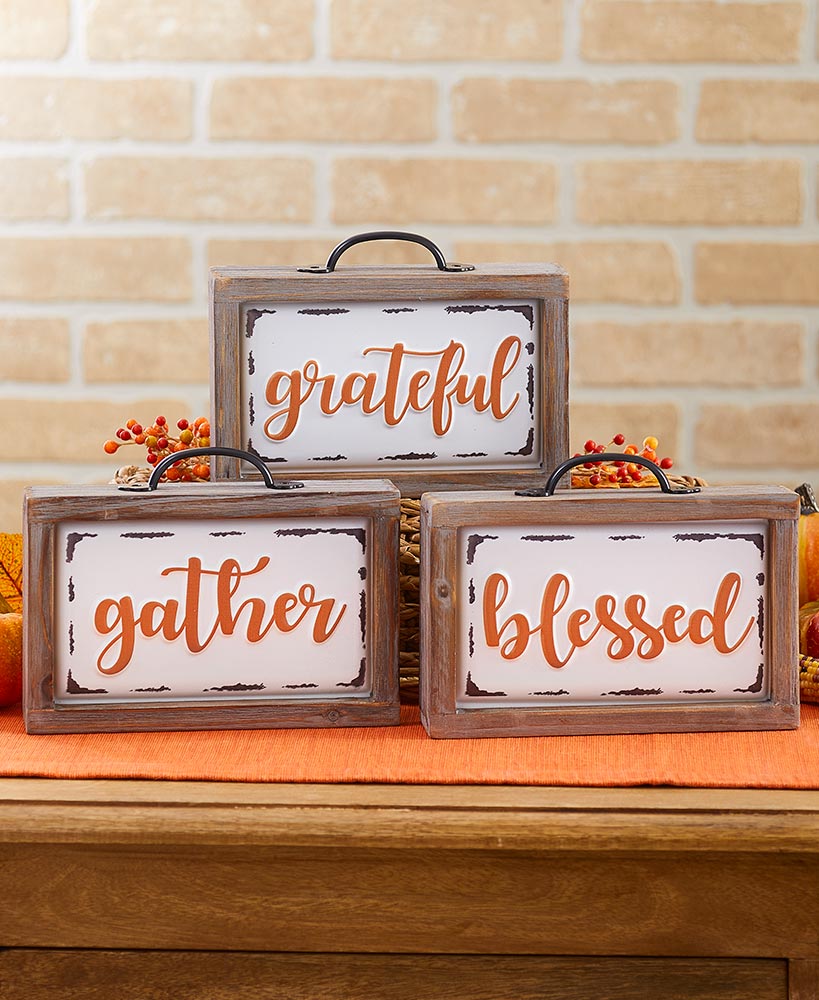 These harvest block signs feature popular fall and Thanksgiving sentiments in bright orange to match with your pumpkin decor.
Display the three sentiments together in your living room or place your favorite sentiment on your kitchen table or countertop.
---
Fall Flowers and Wreaths To Keep Up Through Thanksgiving
The fall season reflects nature and natural elements through leaves, foliage, and seasonal flowers. These elements work for Thanksgiving decor as well because of the warm color schemes that bring comfort to the table. With sunflowers, orange and yellow leaves, and touches of red, these fall flowers and wreaths are general enough stay up through your Thanksgiving dinner.
Mason Jar Harvest Florals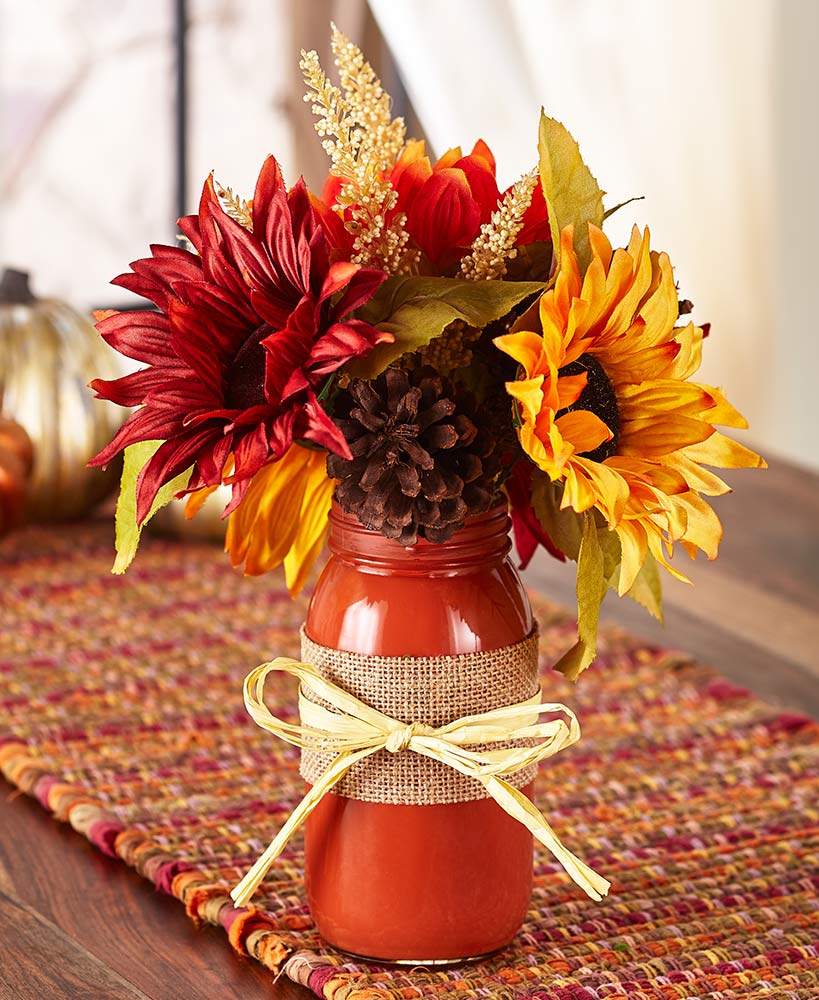 These bright bouquet of red and yellow sunflowers can be a seasonal centerpiece for your Thanksgiving dinner table.
They can also be displayed on your coffee table next to matching orange pumpkin decor during the fall season.
Seasonal Themed LED Lantern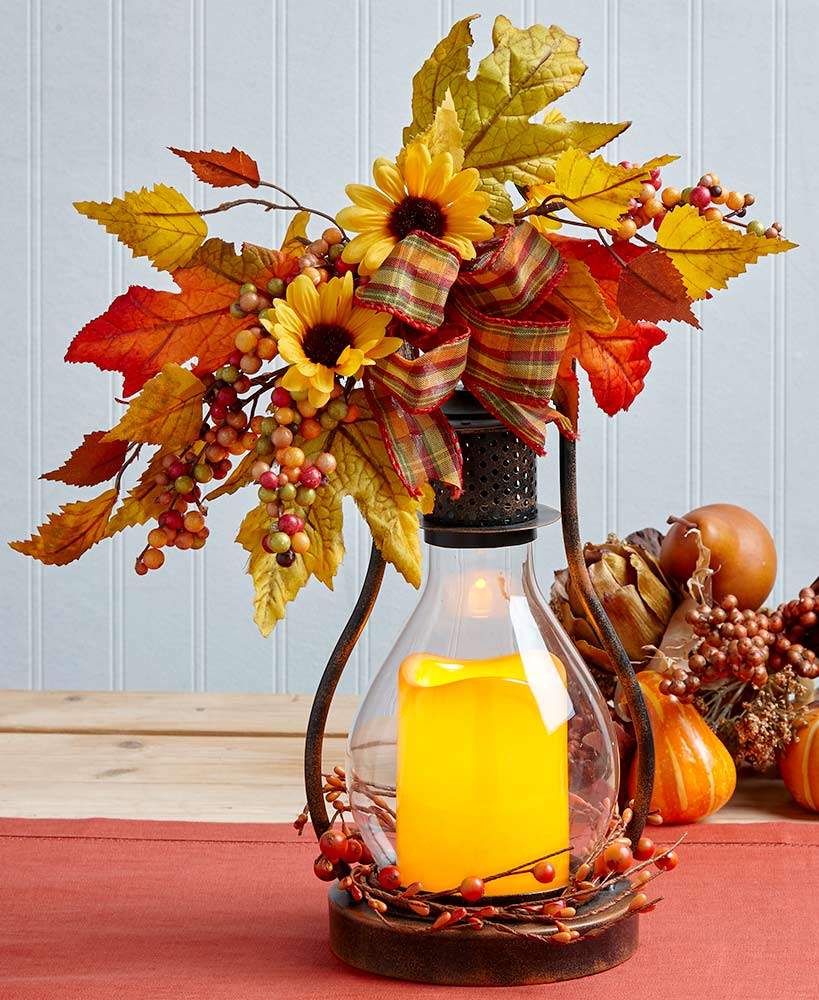 This yellow candle lantern is a great way to bring warmth to your living room or dining room during the harvest season.
The sunflower and leaf accents, along with the plaid ribbon blend perfectly with the rest of your fall and Thanksgiving decor.
Harvest Lighted Centerpiece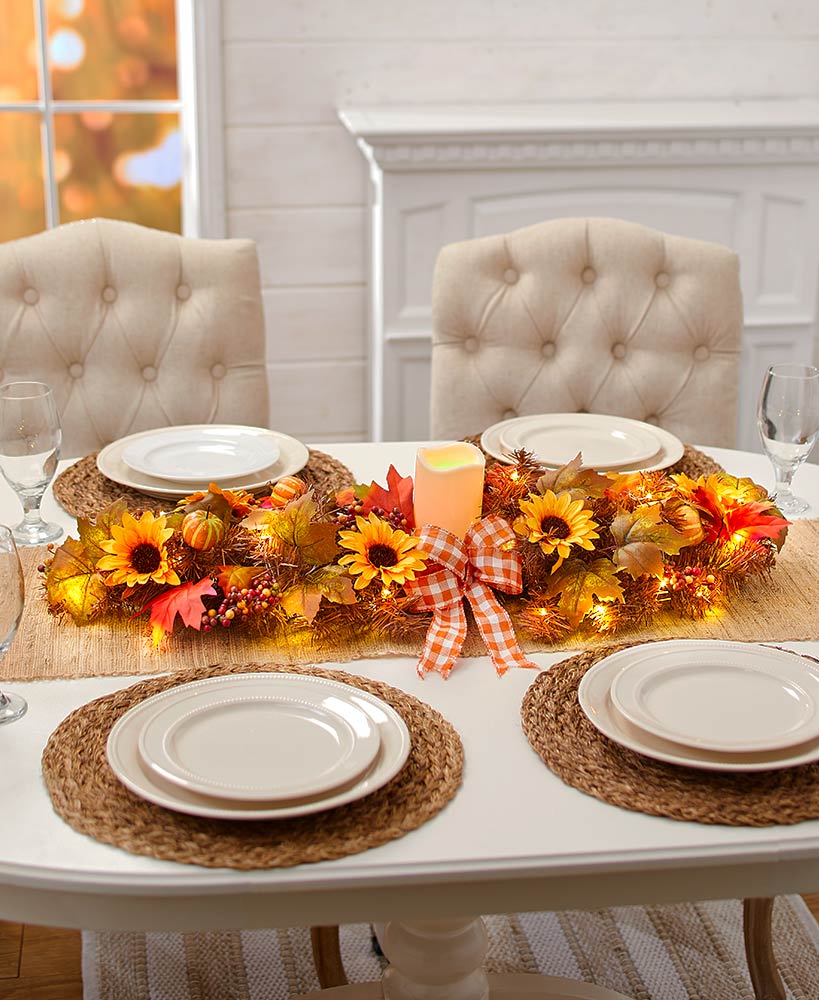 The harvest floral lighted centerpiece is a beautiful and bright addition to your dining table. The plaid ribbon ties it all together with a candle in the middle.
The natural mix of sunflowers, leaves, twigs, and berries will look natural displayed next to your Thanksgiving spread.
---
Are you look for even more ways to decorate for Thanksgiving? View our full selection of Thanksgiving Decor for items you can display through the entire fall season!