How To Plan A Holiday Party In 5 Weeks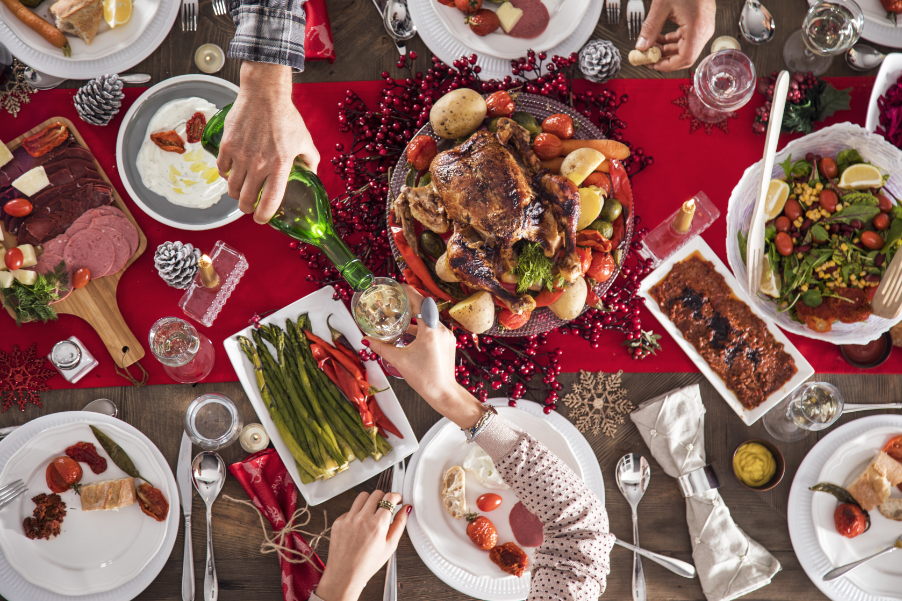 The holidays are fast approaching and there's no better way to celebrate than by hosting a party at your house with your friends and family. It's a lot of work to throw a party; however, the end result is worth it when everyone has an exciting and memorable time.
Planning a holiday party doesn't have to be stressful. This 5 week plan will give you enough time to gather everything you need to have a fun, successful party during the winter season. Whether it's a party for Thanksgiving, Christmas, or New Year's Eve, these steps will help you cover all your party planning bases.
---
Week 1: Brainstorm the Party Plan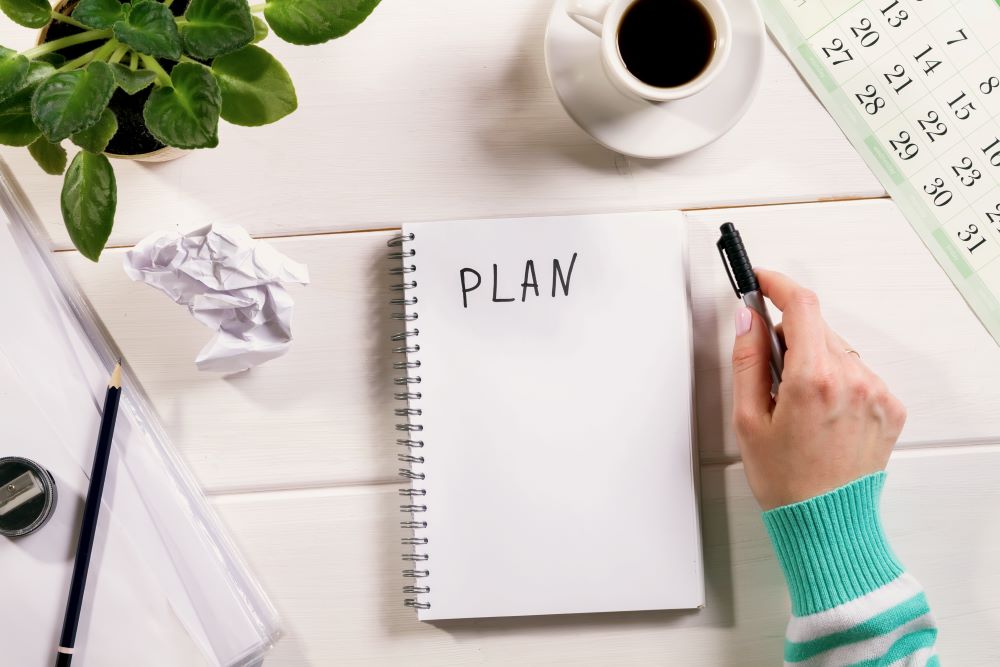 You've decided that you want to host a holiday party but you need to lay out the details before you can start working on anything. Getting organized is a crucial step in making sure your party runs smooth from start to finish.
When planning a holiday party, you should first decide on what type of party it should be – a cocktail party, dinner party, or potluck party. Then you should determine whether you want it to be casual or fancy, to know how to plan for attire, decorations, and food. This all depends on the type of guests you are inviting and the overall vision you have for your party. You should also figure out the size of your party from the get-go.
Next, you should decide on a main theme for your party. While you may already be throwing a Thanksgiving, Christmas, or New Year's Eve party, having a detailed theme will make the event even more special. You can require your guests to dress according to the theme, or just simply decorate according to the theme.
Holiday Party Theme Inspiration
Winter Wonderland
Set the scene of a winter wonderland with snowman decorations, frosted trees, and other sparkly accents. Set up a hot cocoa bar or serve other warm drinks.
Ugly Christmas Sweater Party
Make sure all your guests wear ugly Christmas or holiday sweaters. The best/ugliest one wins a prize at the end of the night.
New Year's Masquerade Party
Throw a classic masquerade party on New Year's Eve. Have everyone dress up in their most formal attire and make sure they don't forget to wear a unique masquerade mask.
A White Christmas Party
Throw a white Christmas party to represent the beauty of snow. All of your guests can come dressed in white and all of your decorations can be white or snowy.
---
Week 2: Send Invitations and Create a Menu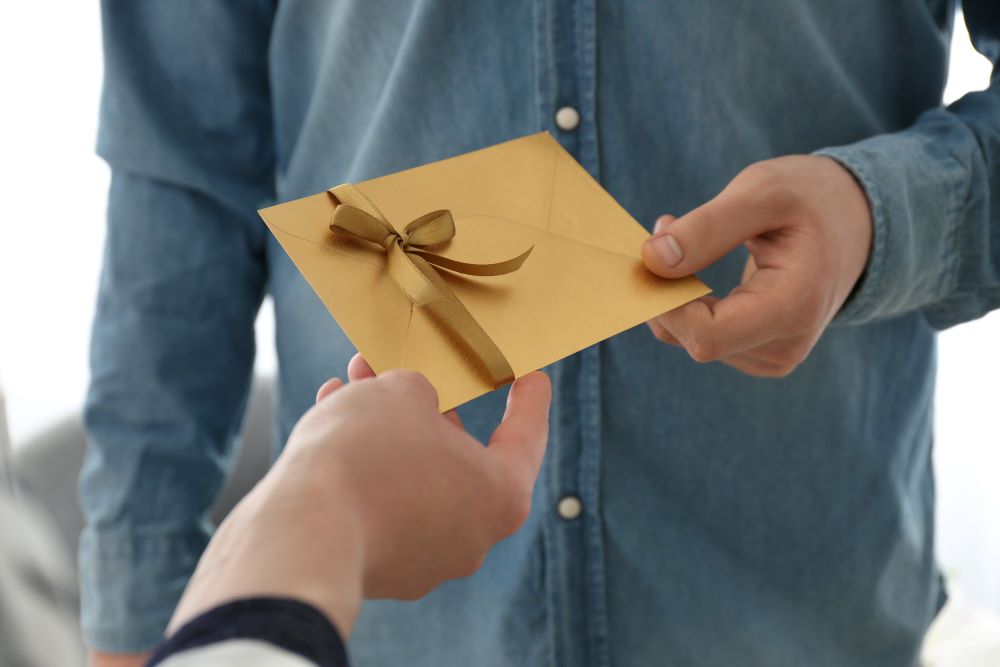 Now that you've established the general details of what you want your party to be, it's time to invite people and start planning your menu.
If you're planning a holiday party that is fancy, mail or hand out formal invitations that list all the party details including attire requirements (if necessary). If you're hosting something more casual or small, keep it simple by inviting people in person or on the phone, or by creating a private Facebook event.
Now is also the time to lay out your menu for the party. Think about all the details of your food and drinks for that night including cocktail and wine choices, appetizers and small plates, a main dish, side dishes, and desserts. You can also ask your guests in advance if they are willing to bring something small, such as a bottle of wine or an appetizer.
Tips:
If you're going to use formal invitations, find a design online that allows you to type in and edit the details. Then print them at home on cardstock paper to save time.
If you're having a large party, make sure your guests RSVP by a specific date. You'll want to know how many people you need to accommodate.
Don't choose complicated recipes if you are a novice cook. You don't want to be in over your head and get too stressed out during your party. There are plenty of delicious recipes that are easy to make. Search through your favorite cookbooks for inspiration.
---
Week 3: Plan Your Decorations and Entertainment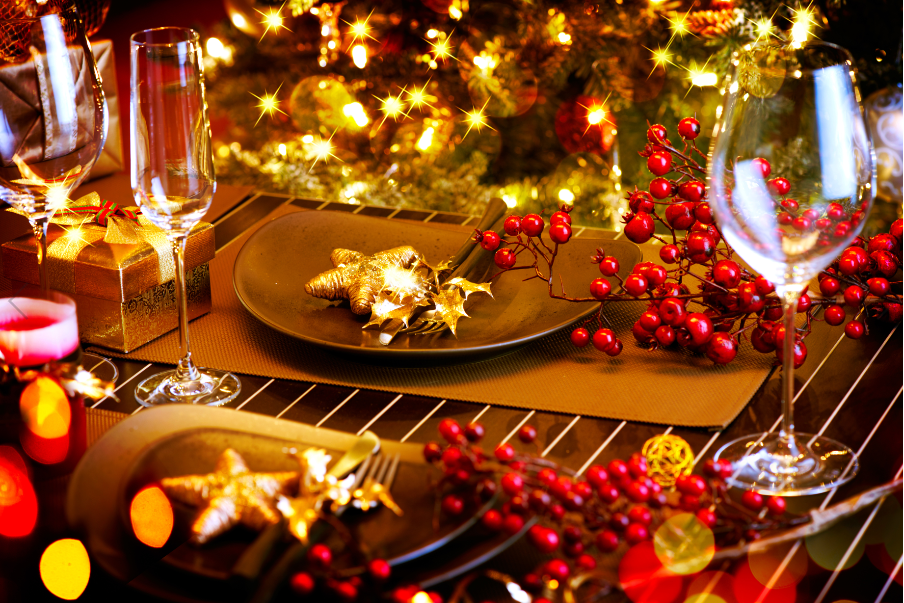 It's good to plan out your decorations and entertainment early so you aren't rushing around the day of your party.
This is the time to buy or gather all of your accents, table decorations, candles, centerpieces, string lights, and other decorative pieces. You'll also want to think about what dishes and serving plates you want to use for your party. If you don't have enough in your home right now, this is your chance to buy new dinnerware and serveware.
It's also best to choose what type of table linens you're going to use. Depending on your theme and type of party, you might want to get tablecloths and table liners with holiday patterns or colors.
Entertainment choice is an important part of planning a holiday party. It can be as simple as creating a music playlist that will play in the background throughout the night, or it can be as in depth as creating a list of games and activities that guests will enjoy. You decide what will work best for your party.
---
Week 4: Start Buying Food and Drinks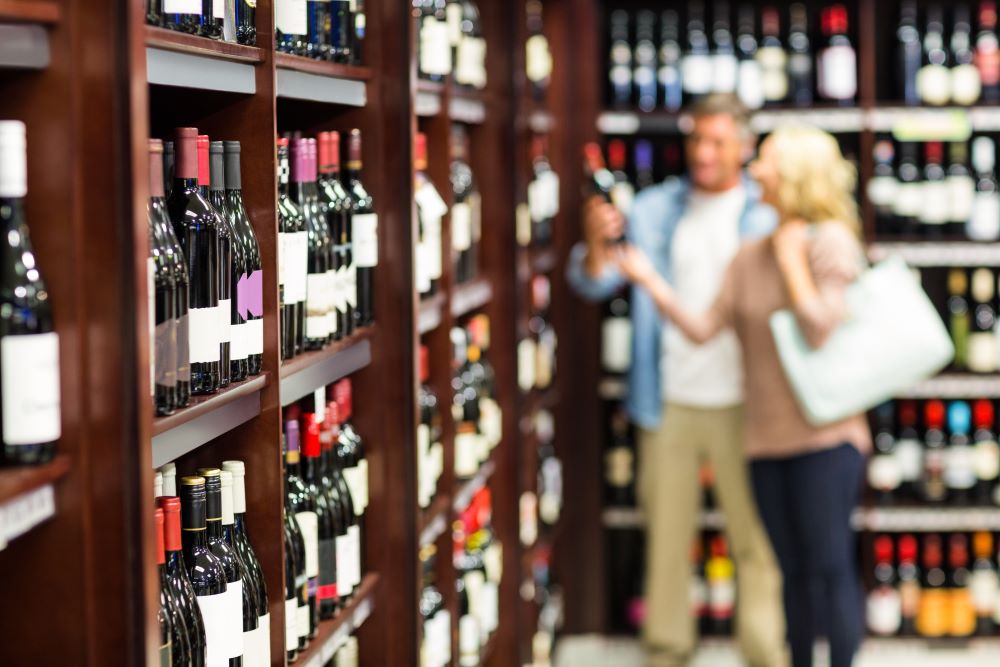 With a week to go until your party, you'll want to get a lot of the basic food and drink items out of the way so you don't have too much to buy the following week.
Head to the store and buy all of the drinks that you have planned for your menu. This includes any wine, beer, hard liquors, and mixers that you have on your list. You may also want to pick up some sodas and juices if there are any kids attending your party, or in case some people want beverage alternatives.
This is also the time to buy all of your non-perishable foods such as any bagged or canned items, frozen foods/foods you can place in the freezer temporarily, and any seasonings or sauces that your recipes require. This way, you will only need to buy your fresh foods as you get closer to the date of your party.
Tips:
If you are baking any cookies or desserts, you can create your dough mixture and put it in the freezer until you are ready to use it on your party day.
You can also choose to buy any meats that you have on your menu and put them in the freezer. However, you need to remember to allow enough time for them to defrost before it's time to cook them.
Hold off from buying any vegetables or produce until the week of; you don't want to risk anything going bad.
---
Week 5: Final Preparations – Cleaning & Organizing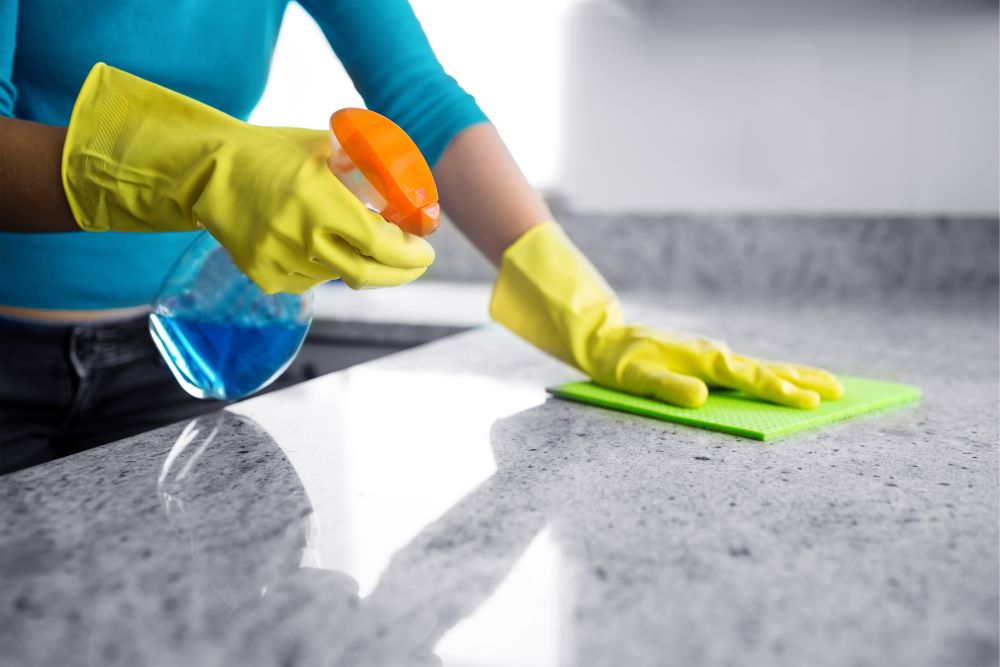 It's the week of your party and you are almost ready for your guests! You just need to finish some final steps in planning your holiday party to assure that you will have everything organized by the time your party starts. The first step during this week is to do a deep cleaning of your house, especially in the rooms where your guests will be.
During this week, it's a good idea to make sure the room is generally set up the way you want for the party. For instance, you may need to move furniture around or bring in extra chairs and tables. Getting this done at least a couple days before your party will give you one less big thing to do on the party day. You should also set up all your decorations the day before to save you some time. This helps you see how everything looks and will help you see if any other decor needs to be added last minute.
Buy all of your fresh foods two days before the party. This will give you an extra day to work on more preparations. It will also give you more time to make any appetizers, desserts, or side dishes. You don't want to save all these recipes for the day of your party; make as many as you can the day or night before and place them in the fridge if necessary.
Week of Party Checklist
Double check all of your recipes and make sure you have all the food items you need.
Make sure you have enough plates, dishes, napkins, cups, and utensils for the amount of guests attending.
Once you set up your room, buy any last minute decorations if needed.
If you're going to have a bar area, set up all the essentials the day before.
---
Party Time: Navigate The Night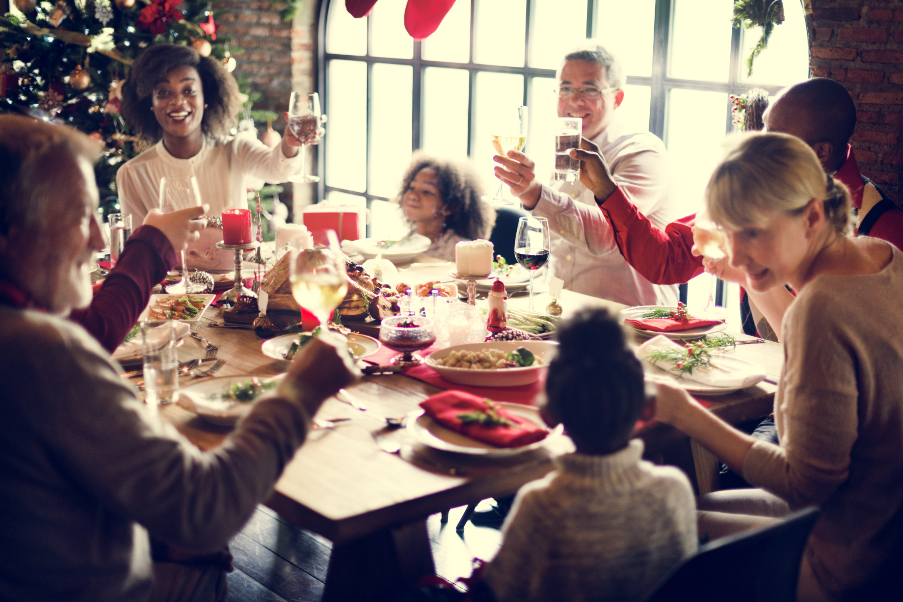 The day is finally here! Be sure to wake up early to give yourself enough prep time before the party starts. You will want to have as much done as possible before your guests arrive.
4 Hours Before Your Party
The first thing you'll want to do is set up your table with plates, wine glasses, dishes, and cups so your guests will walk into a nice table setting. This is also your chance to make any last minute adjustments to your decorations.
3 Hours Before Your Party
Start preparing your main dish a few hours before the party starts. Season any meat you're making and gather all of your ingredients. Put this all in your fridge until you are ready to cook it.
1-2 Hours Before Your Party
About an hour or two before the party, put all your appetizers out and start cooking any appetizers you were unable to make the day before. Make sure your bar is fully stocked with all your drinks and mixers and an ice bucket, if needed. Turn on your music, along with any string lights or special lighting that you had planned. Light candles, fluff your pillows, and take a deep breath before your guests start ringing the doorbell.
During the Party
Throughout your party, be an attentive host by checking to see if anyone needs drink refills or more food. Make sure you finish cooking your main dish after people have had enough time to eat appetizers.
Don't worry about cleaning up until after the party ends; if you clean as you go, you won't even have time to eat anything. Make sure everything is going as planned but also make sure to enjoy yourself – you should have fun at your own party!
---
Holiday Entertaining Essentials From LTD
If you're planning a holiday party, don't forget to add some festive touches to your table! Our selection of holiday entertaining essentials has everything you need for your Thanksgiving, Christmas, and New Year's Eve parties. From dishware to table accents to cookware and more, we have you covered.
---
Shop our 2019 Christmas Catalog for even more holiday decoration and cooking inspiration!