Fascinating Facts About the 4th of July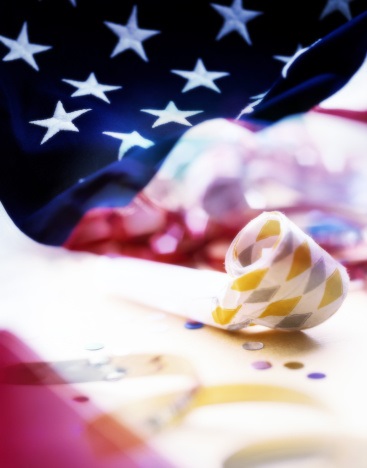 The 4th of July comes and goes every year with as much pomp and circumstance as any American can muster. We've been celebrating our independence for more than 200 years and the holiday is more than just cookouts and fireworks. Here are 7 fascinating facts about the 4th of July.
Old Glory According to the Census Bureau, in 2013, we exported $781,000 worth of American flags — most of that money came from the Dominican Republic.
Property in Exchange for Happiness According to Jim Cullen in his book The American Dream: A short History of an Idea that Shaped a Nation, Thomas Jefferson borrowed some, if not all, of the ideas he wrote in the Constitution. Most notably, the phrase "Life, liberty and the pursuit of happiness" was altered from John Locke's Second Treatise on Government which called for "life, liberty and the pursuit of property."
Expansion The United States has grown considerably in the last 239 years. In July of 1776, the United States was home to about 2.5 million people. Today, the US and World Population Clock estimates that more than 321 million people live in the United States.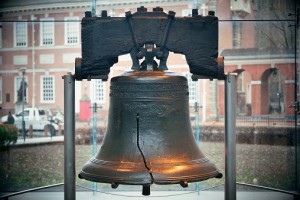 Tap into America According to USHistory.org. the Liberty Bell in Philadelphia was rung on July 8, 1776 for the first public reading of the Declaration of Independence. Less than 100 years later, it chimed for the last time to commemorate George Washington's birthday — the cracks were getting too big for it to be a functional bell. Now, every July 4, it's gently tapped 13 times (for the 13 original colonies) to set off bell ringing across the country to honor our independence.
Life and Death Calvin Coolidge is the only President of the United States to share his birthday with the country. However, three Presidents — John Adams, Thomas Jefferson and James Monroe — died on July 4. The first two were Founding Fathers and signers of the Declaration of Independence.
Unofficial Holiday For nearly 100 years, Independence Day was an unofficial holiday. In 1870, Congress made it a holiday for federal employees — but they were not paid to observe our nation's birth. Almost 70 years later, it became a paid federal holiday.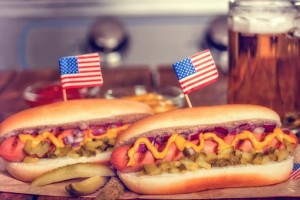 Festive Food July is National Hot Dog Month for a very good reason. According to  the National Hot Dog and Sausage Council, July 4 revelers will consume about 150 million hot dogs — last year, 61 of those frankfurters went to Joey Chestnut, the winner of Nathan's Famous Hot Dog Eating Contest in Coney Island, NY.
The 4th of July is one of our favorite holidays here at LTD Commodities, but we celebrate every holiday and every season with tips, ideas and products to make them memorable.