Who We Are Following
The Internet is exploding with new slants and twists to simplify and enhance our lives. We're on Pinterest, Twitter and the blogosphere, watching for what's trending, what's useful and what we think you might like. Here's our list of who we are following: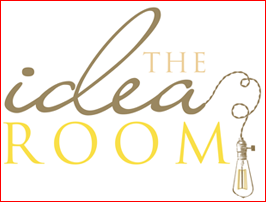 At  theidearoom.com, Amy, as a science teacher turned-DIYer-blogger-crafter, shares fun projects to inspire even the craftiest of people. She has tips on everything from dealing with a child's temper tantrum to creating a DIY vertical flower bed. For June, our favorite was her 30 day photo challenge post. Inspiring indeed.

Everymilesamemory.com chronicles Pat and Cindy Bonish's travels in their RV. They've been on the road for the last two or so years, living, loving and taking pictures of all the places they've seen around this beautiful country of ours. Their story is inspiring and their pictures are enviable. Their latest adventure was to Cedar Key, Florida; check it out and you won't be able to trade in your house keys for RV keys fast enough.
Pinterest

Jen Simpson  pins and pinspires. Her boards vary – she throws a "pet-shaming" board in between her breakfast recipe and home improvement boards and you might even find a board dedicated solely to Valentine's Day wallpaper. However unpredictable her pinning ideas are, the inspiration is always consistent.
Mandy Naranjo is full of tricks and tips to share and we're so glad she shares them with us on Pinterest. She's not short on ideas for what to do with a box full of buttons or what teens can do with their extra energy. DIY and crafts are what on Mandy's mind and, you know, great minds think alike.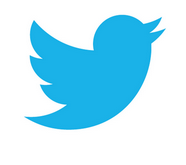 Twitter
@craftaholicanon If you have a DIY or craft question, @craftaholicanon will answer it. Really. Just tweet her – she's standing by with a response or she'll find someone who can give you the answer. In addition to answers, she also offers craft tutorials, creative ideas for the family and holidays.
@allthingsthrift tweets from every angle to keep things affordable whether you're making holiday decorations yourself or you need a new blueberry recipe. Hair tutorials, DIY day bed pallet projects and a July 4th wreath are all on @allthingsthrift's Twitter feed this month.
Pinners, tweeters and bloggers – there are a lot out there with great ideas; these are just a few we think are worth following.