How To Decorate Using Fall Colors
When it comes to decorating for the fall season, color schemes can make all the difference. Fall color schemes typically feature warm and welcoming colors that reflect the changing leaves; however, cool colors can also showcase the charm of the harvest season. Choosing the types and tones of colors to use in your home for the fall season can depend on the mood you want to give off and your overall decor style. If you're not sure where to begin with your autumn themed decor throughout your home, here are some tips on how to decorate using fall colors.
---
Choosing A Fall Decor Color Palette
---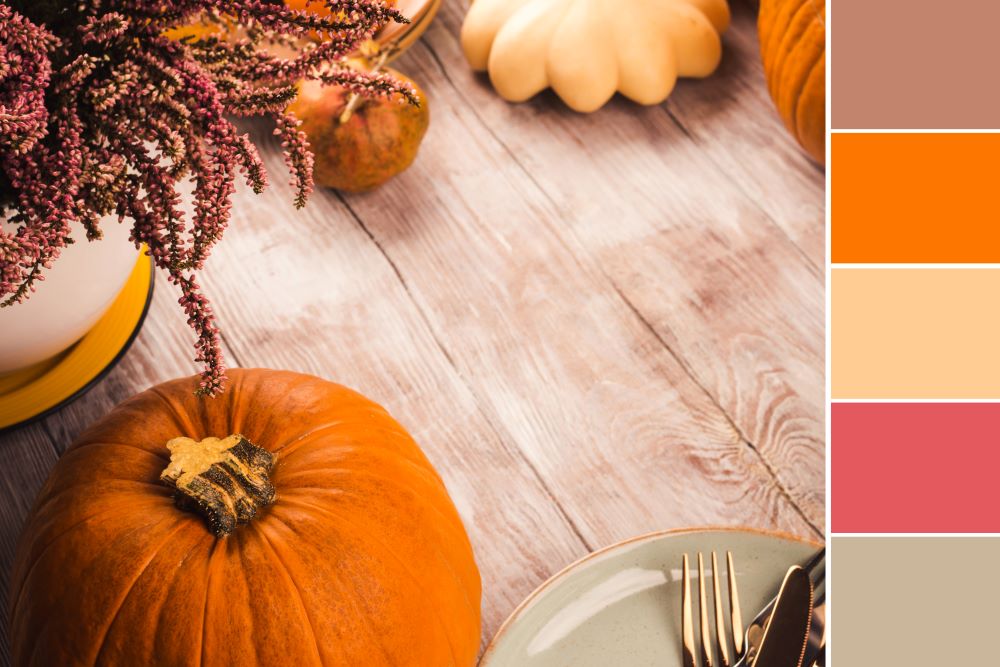 If you want to decorate using fall colors, the first step would be to choose a color palette. While you can deviate from your color palette to include specific fall symbols and charming accents, you'll still want to stick to some core colors. Choosing a color palette with at least three colors will help make it even easier to decorate for the fall season.
When choosing a fall color palette for your home, you should consider the following elements:
Do you want a warm toned color scheme or cool toned? A warm toned color scheme is classic for fall and can give off a welcoming appearance. A cool toned color scheme is a great way to put a new twist on fall decor while still creating a charming environment.
How vibrant do you want your colors to be? Fall decor is incredibly versatile; you can use bold and vibrant colors or you can use faded versions of colors. Typically, faded or subtle colors are great for a rustic or farmhouse theme.
Would you prefer a more neutral look for fall? If you don't want to commit to a colorful fall decor spread, consider going for more neutral colors with fall accent colors. That way, you can keep your home looking more simple but still have a pop of fall color.
Popular Fall Decor Colors
When it comes to choosing your fall decor colors, there are endless possibilities. You can truly create your own type of fall color scheme based on your current decorations or your favorite style. Check out some popular fall decor colors below for inspiration to get started on your harvest decor spread.
Warm Toned Colors
Red
Burgundy
Orange
Gold
Terracotta
Copper
Cool Toned Colors
Teal
Green
Purple/lavender
Pink
Neutral Colors
---
How To Use Fall Colors On Your Porch
---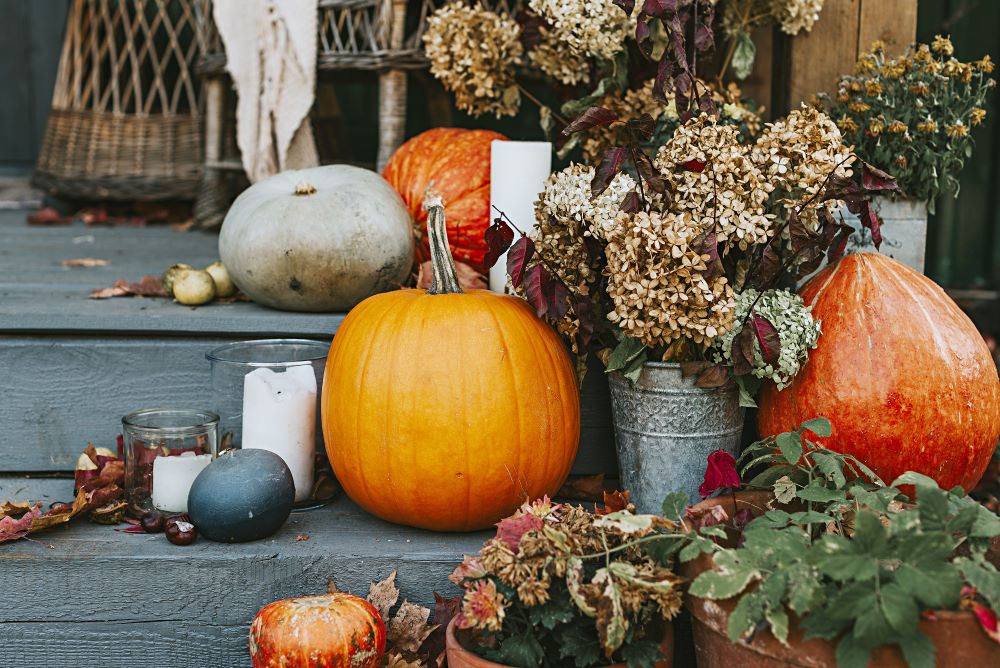 Your porch is the perfect canvas for fall decor colors because you can nicely complement all the colors of the leaves outside. You can easily give your porch a fall transform filled with new colors without committing to something permanent like paint. Whether you want to bring in subtle fall colors or set up a bold autumn appearance, you can easily decorate your porch in any style.
For your porch, start with one main color to use for your fall spread and then choose two accent colors to include in small amounts. For instance, if your main color is orange, you can use purple and gold as your accent colors. You can showcase your main color with larger decorations and bring in your accent colors with subtle details throughout the space. For a true fall look, use sentiments and symbols, or use more plain decorations for a simpler look.
When it comes down to it, the simplest and quickest way to bring fall colors to your porch is with the addition of festive accents. This can include a colorful leaf garland, decorative throw pillows and cushions, a doormat, and even an outdoor wall hanging. You can also add some pumpkins (in a variety of colors) along with fall flowers to create an even more vibrant look.
---
Decorating With Fall Colors In The Living Room
---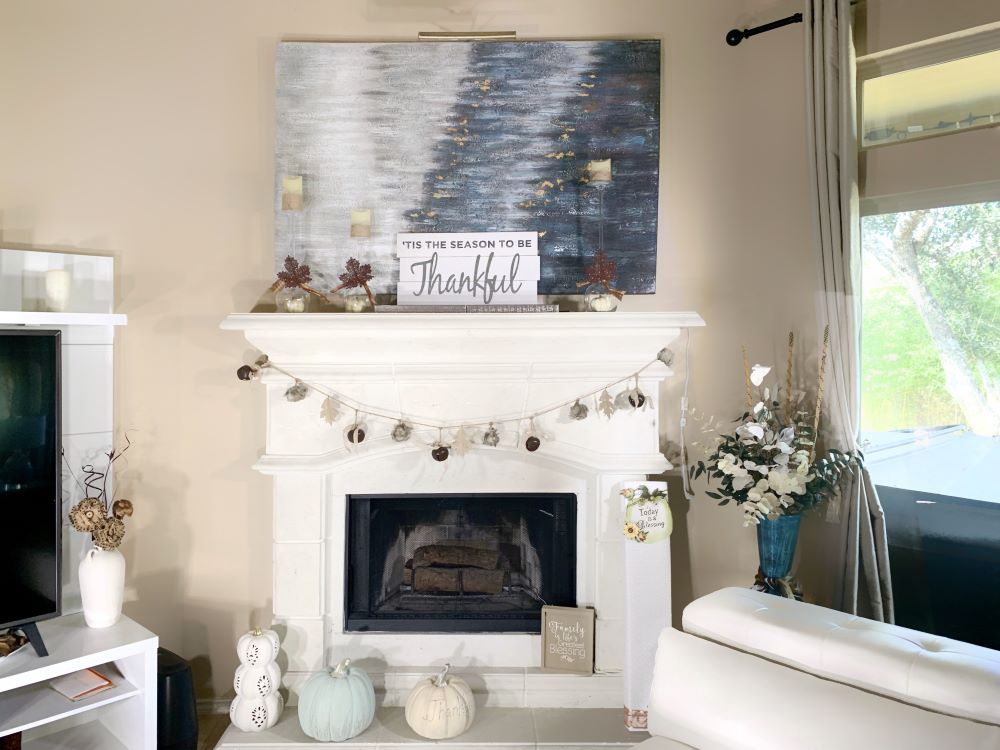 The living room allows for a lot of variety with your fall decor colors. There are so many different areas of the room where you can include your charming spread of colors, fall sentiments, pumpkins, and other harvest themed symbols. You can do a full fall living room transformation, you can simply transform your mantel area, or you can even just add fall colors to a corner of the room. No matter what type of fall color spread you want, you can decorate your living room with style.
Ideas For Bringing Fall Colors Into The Living Room
No matter what fall color scheme you choose, you can easily change up your living room for the fall season. To get your fall color scheme going, you can swap out some of your current decorations and you can add some additional accents to emphasize on your theme. Check out some ideas below on ways to bring your chosen fall colors into the living room.
Swap out your current wall art with fall themed images and colors.
Change out your throw pillows and blankets to make your living room cozy for fall.
Display a spread of fall decor across the mantel in your color scheme.
Swap out flower vases for fall colored ones.
Add some colorful pumpkins around the room.
Exchange your window curtains for fall colored ones.
Set up a colored accent wall with removeable peel and stick wallpaper.
---
Adding Fall Colors To Your Kitchen & Dining Room
---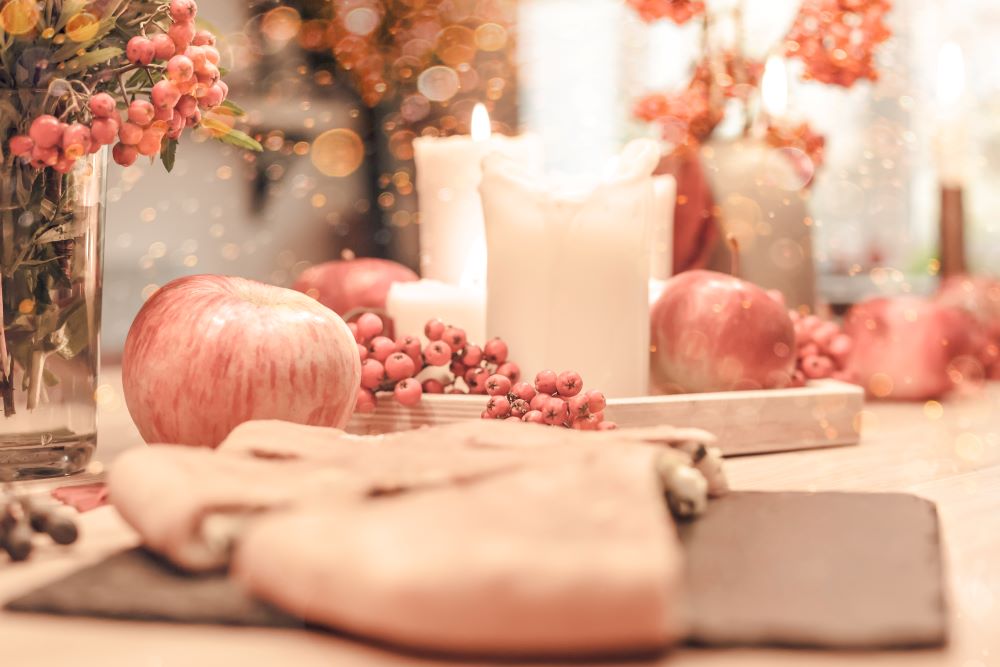 Your kitchen and dining room are wonderful areas to bring fall colors into because these should be your most welcoming and comfortable spaces for guests. There are so many opportunities to create a fall color spread in these areas, whether it's for a dinner party or for an everyday display. Check out some ideas below for bringing your fall color scheme into your kitchen and onto your dining table.
How To Add Fall Colors To Your Kitchen
Change up your kitchen towels and rug.
Hang up fall themed wreaths on the cabinets.
Display fall flowers on the kitchen island.
Set up colorful accents around your countertops.
Use a peel and stick backsplash for extra fall color.
Ways To Add Fall Colors To Your Dining Table
Lay out a fall themed tablecloth and placemats.
Set up colorful fall dishware.
Decorate the table with colorful candles.
Display fall flowers or colorful foliage as a centerpiece.
---
Using Fall Colors In Your Bedroom & Bathroom
---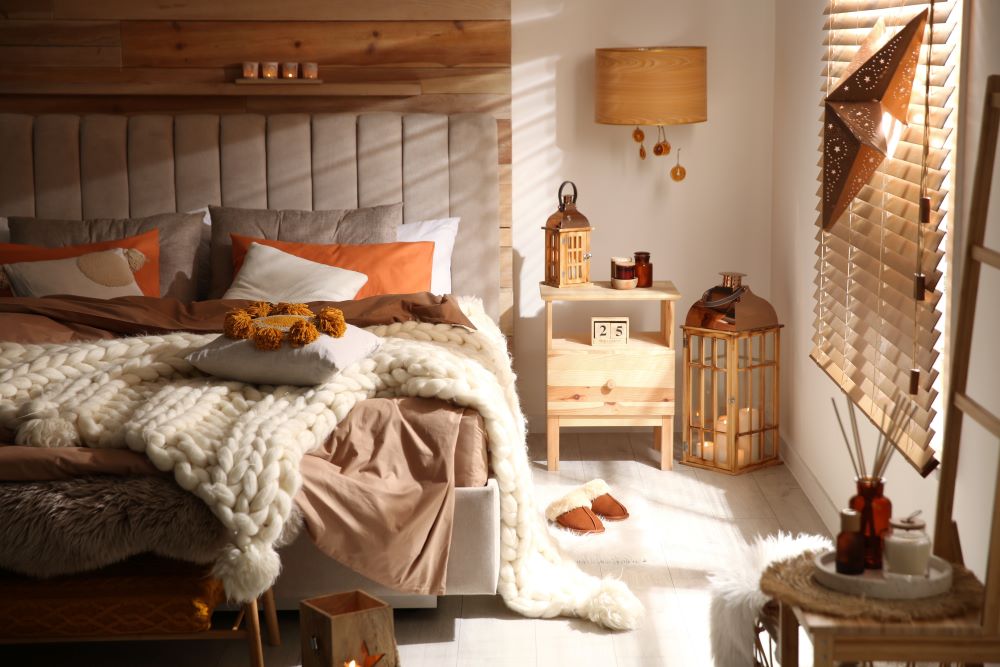 After you've covered the main areas of your home with your fall color scheme, you can also bring these colors into other spaces. Your bedroom and bathroom are great areas to create some beautiful autumn themes and spreads. These areas don't even need to have full transformations; you can easily make your space look extra festive for the fall time with some simple additions of colors.
How To Add Fall Colors To Your Bedroom
Your bedroom should be extra cozy in the fall time, so make sure to choose a color scheme that gives off a comfortable feeling. Add these colors in small amounts to really make your room pop. Here are some easy and quick ideas for adding cozy fall colors to your bedroom:
Swap out your comforter or add a new throw blanket to your bed.
Add a fall colored area rug to your space.
Hang up new curtains in your chosen fall color.
Display some colorful fall candles throughout the room.
Add a few fall colored accents to your dresser and side tables.
Ideas For Bringing Fall Colors Into Your Bathroom
The bathroom is another area where your fall color scheme can be made more subtle and simple. With some easy swaps of decorations and elements, along with a few additions, you can create a stunning fall bathroom space. Check out some ideas below for adding fall colors to your bathroom:
Swap out your hand towels and bath towels.
Add in some fall colored rugs.
Use a fall themed toothbrush holder.
Swap out your shower curtain for a fall colored one.
Display colorful fall candles.
---
Ready to dive into fall colors even more? Shop our selection of Fall Harvest Decor to find colorful autumn accents, pumpkin decor, home collections, window curtains, bedding, and much more to fill your home with fall style.