How To Transition The Porch From Fall To Halloween
Decorating your porch for Halloween is a fun way to celebrate the holiday and welcome trick-or-treaters in style. Instead of completely removing all your fall decorations, you can quickly turn your porch into a Halloween theme with some simple steps. Since fall and Halloween contain some similar themes and symbols, it's easy to transition between the two. Here are some fun ideas for how to transition the porch from fall to Halloween.
---
Mix Some Spooky Accents Into Your Fall Porch Decor For A Halloween Transformation
---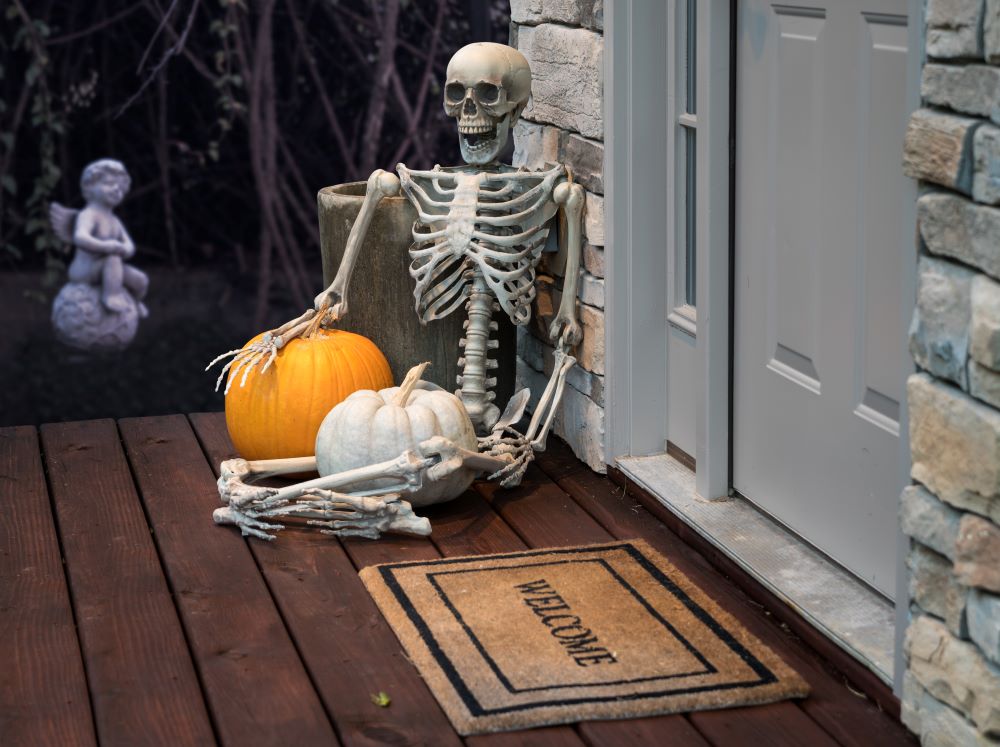 While the fall season involves symbols like pumpkins and a range of warm colors, Halloween incorporates a darker side of the color scheme and spooky characters. Adding some of this spookiness onto your fall porch can help you get a Halloween appearance with minimal effort. You don't even have to remove any of your fall decorations; simply add on some Halloween elements to mix in with your current decor.
Spooky Halloween Decorations To Add To Your Porch
There are so many different types of spooky decorations you can add to your porch for Halloween. Whether you want a full haunted porch appearance or if you want some small touches of scariness, you can easily transform your porch for Halloween time. Check out some ideas below for popular scary Halloween decorations to add to your porch.
Skulls and skeletons
Hanging bats or ghosts
Flickered solar lights
Scary jack-o-lanterns
Glow in the dark spiderwebs
Witch statues.
Zombie themed doormat.
Motion activated Halloween creatures.
---
Accent Your Porch With Lighted Decor For A Magical Halloween Touch
---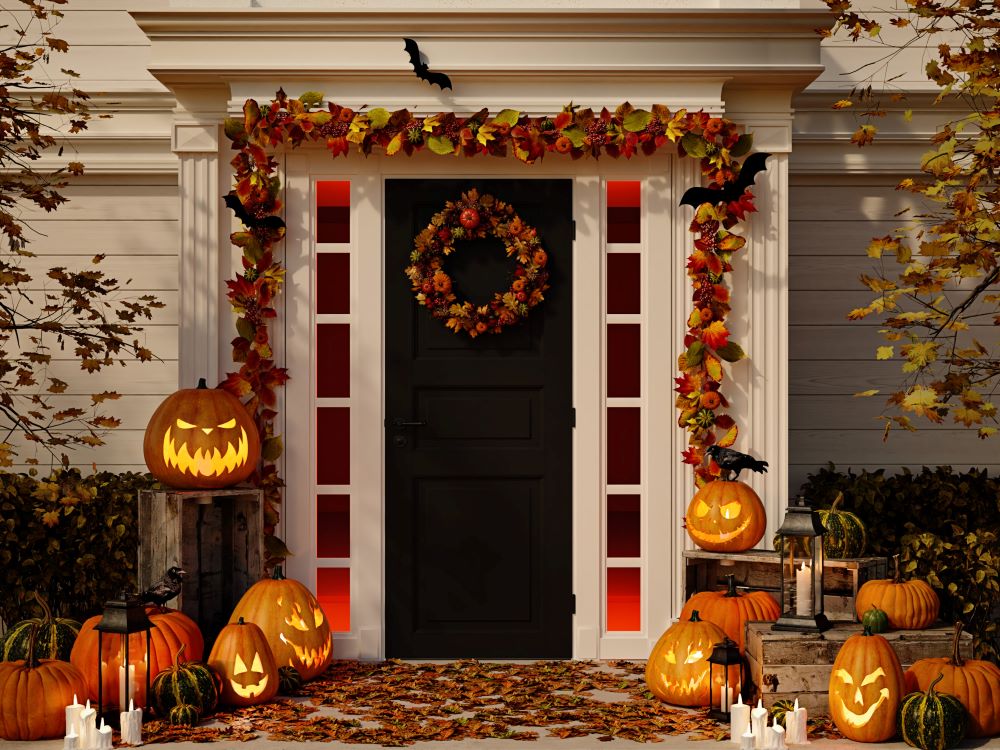 In addition to spooky creatures and characters, lighting is also a great way to create a unique Halloween porch. Lighted decorations, especially ones that flicker, can give you a great set up for a haunted house or just an eye-catching porch area. Decorate with a wide variety of lighted decor to get a full Halloween spread.
Lighted Decor Ideas For A Halloween Porch
There are a lot of different types of lighted decorations that you can include on your porch for your Halloween transformation. Mix these decorations into your fall spread for an even easier transition, or completely swap out your fall decor for a more bold look. If you're not sure where to begin, check out some ideas below for lighted decorations to include.
Flickering solar candles inside of lanterns
Light up jack-o-lanterns
Pumpkin string lights
Light up Halloween creatures
Flickering stake lights leading up to the porch
Light up Halloween door wreath
---
Swap Out Fall Sentiments For Halloween Sentiments On The Porch
---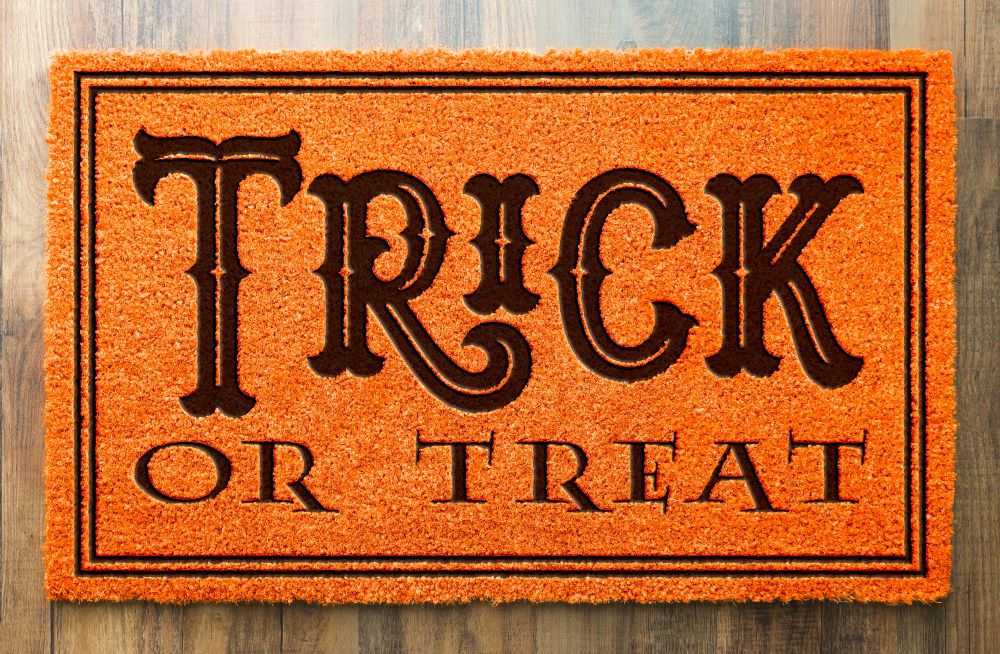 Another great way to give your fall porch a Halloween transition is to swap out all your fall sentiment decor for Halloween sentiment decor. Fall sentiments typically include welcoming and charming sayings, while Halloween sentiments are usually more quirky and even spooky. Find creative ways to display these sentiments around your porch to make the space feel extra festive.
Halloween Sentiment Porch Decor Ideas
You can find a wide range of Halloween sentiment decorations with fun sayings and scary themes. While you don't want to overload your porch with sentiments, having several sentiment pieces on your porch can make the area feel more complete and more appealing for Halloween. Here are some typical decorations that you can find with Halloween sentiments displayed on them:
Throw pillows
Standing signs or wall signs
Door hangings
Lanterns
Planters and flowers pots
---
Change Up Your Porch Seating For A Halloween Appearance
---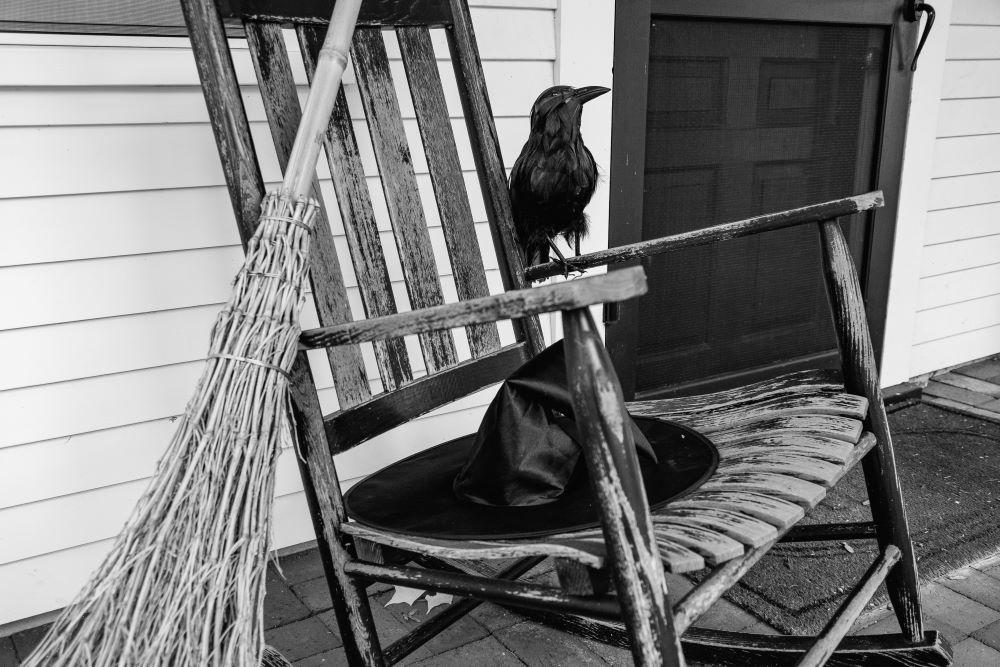 If you want to truly commit to a Halloween porch theme, consider changing up your seating or decorating your seating in a unique way. Your porch bench or chairs are such a big part of your space, so it only makes sense to transform this part of your porch with Halloween style. Create a fun and festive look on your porch with the help of decorative accents, dark colors, and lighted decorations.
How To Set Up A Halloween Themed Porch Seating Area
Whether you already have a seating area set up on your porch or if you want to create a brand new set up, you can easily make your porch look unique and festive for Halloween. There are so many different directions you can go in when it comes to creating a Halloween style porch seating area. Check out some simple steps below for inspiration.
Start with the type of chairs or bench you use on your porch. If you're willing to switch it up, consider using a wooden rocking chair to get an old and spooky effect.
Next, choose some themed cushions and throw pillows. You'll want to find ones that feature spooky characters or even ones that light up.
You can then add some fun accents to the seating area. For instance, lean a decorative witch's broom against the chair or bench. You can also display a spooky statue on the arm of the chair or bench, or spread out some spiderwebs across the seating area. Have fun with your spread of decorations to make it look as scary and decorated as possible.
---
Add Some Halloween Decor To Your Front Yard To Amplify Your Porch Theme
---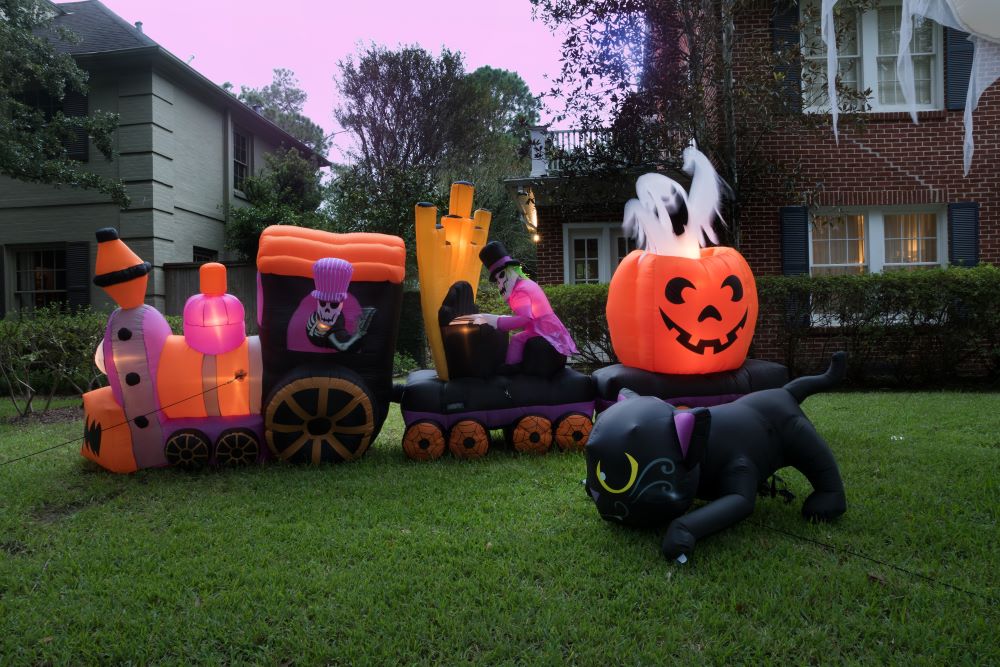 Lastly, another step to consider when transitioning your porch from fall to Halloween is decorating the rest of your front yard space. Filling your yard with a spread of eye-catching Halloween decorations is a great way to set the stage for your porch decor. It'll make your entire outdoor area feel more connected and it'll make your theme flow nicely.
Halloween Decorating Ideas For The Front Yard
No matter what size your front yard is, you can easily create a fully festive space with the help of various outdoor Halloween decorations. You can easily create a specific theme for your Halloween yard, or you can simply fill it with a mix of common Halloween characters and symbols. Check out some ideas below for decorating your front yard with a Halloween style.
Create a graveyard scene with a decorative tombstone and skeletons.
Set up eye-catching inflatables of Halloween characters.
Use Halloween themed yard stakes to line the pathway to your porch.
Add some light up Halloween decorations in your yard for a magical scene.
Hang some decorations, like ghosts, from trees to give your yard an extra festive touch.
---
Now that you've learned some ideas for how to transition the porch from fall to Halloween, visit our Halloween Decoration Headquarters to get started! Find a wide variety of outdoor Halloween decorations, solar lights, Halloween creatures, pumpkin decor, scary accents, and much more.