LTD's Christmas Decorating Guide 2021
Christmas is a fun time to decorate your home with joy and cheer. This holiday season, easily transform your home into a country Christmas theme, a winter wonderland style, a classic Christmas theme, or any other theme to fit your style. No matter what type of holiday decorations you want in your home, this guide will give you some inspiration to get started. From transitioning out your fall decor, to Christmas decor styles, to featured indoor and outdoor decorations, check out LTD's Christmas decorating guide for 2021.
---
How To Transition Your Decor From Fall To Christmas
---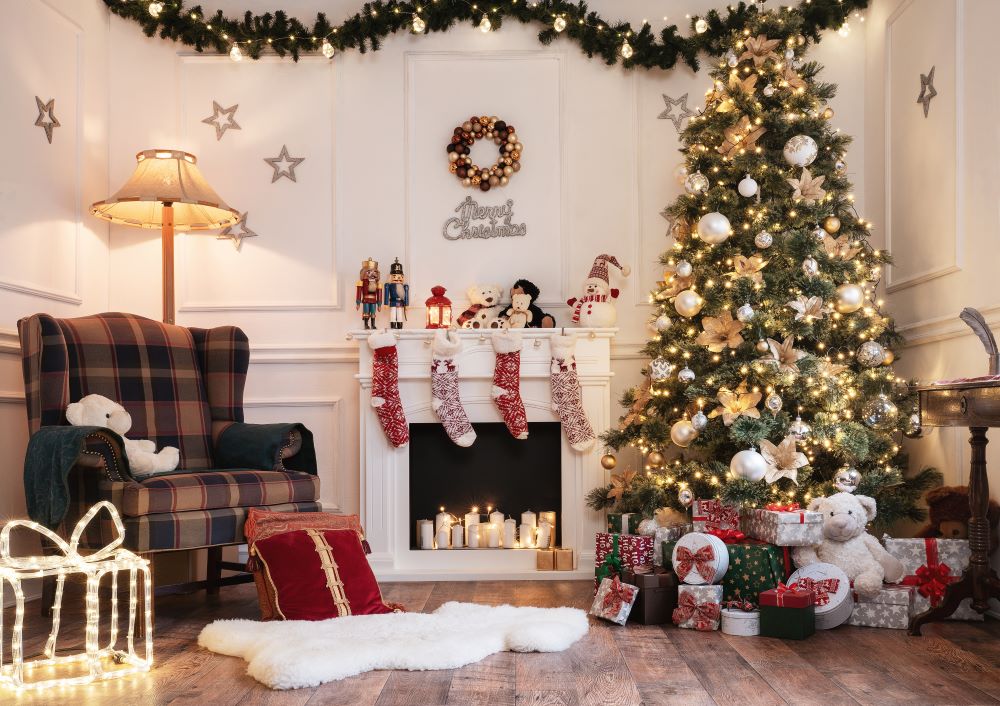 When it comes to starting off your Christmas decorating, you can technically bring the jolly theme into your home whenever you want. However, a useful tip is to start decorating for Christmas as soon as Thanksgiving is over. This is a great time frame because Thanksgiving is the last big celebration of the fall season. Bringing in Christmas decor around this time will help you gradually transform your space for the entire holiday season.
After Thanksgiving, you can slowly start to transition out your fall decorations to make room for your Christmas theme. While you can make a quick transition if you want to, it's better to gradually swap out fall decorations for Christmas decorations. Not only will this method make it easier for you to decorate for a new season, but it'll also make the transition feel more natural.
Tips For Transitioning Your Home From Fall To Christmas
Start by removing any items that are very strictly related to fall time. This can include things like pumpkins and fall sentiment. In the meantime, you can keep some general fall items displayed and remove them gradually.
Set up your Christmas tree. Since this is your main element of your Christmas decor spread, make sure to set it up with the theme that you want.
Swap your fall candles for Christmas candles. Bringing in some holiday scents will kick off the festive feelings in your home. Choose scents such as cinnamon, pine, vanilla, cranberry, or any other scent that reminds your of winter and Christmas.
Add some extra warm and cozy items throughout your home. This can include swapping out throw pillows and blankets, or adding a new faux-fur rug in your living room.
Decorate with some lighting decorations throughout your space. Lighted decor is a great way to set up that magical Christmas feeling.
Gradually bring in Christmas colors and Christmas themed accents. You can do this by adding a couple decorations per week or even decorate one room per week.
---
Christmas Decor 2021: How To Choose A Theme
---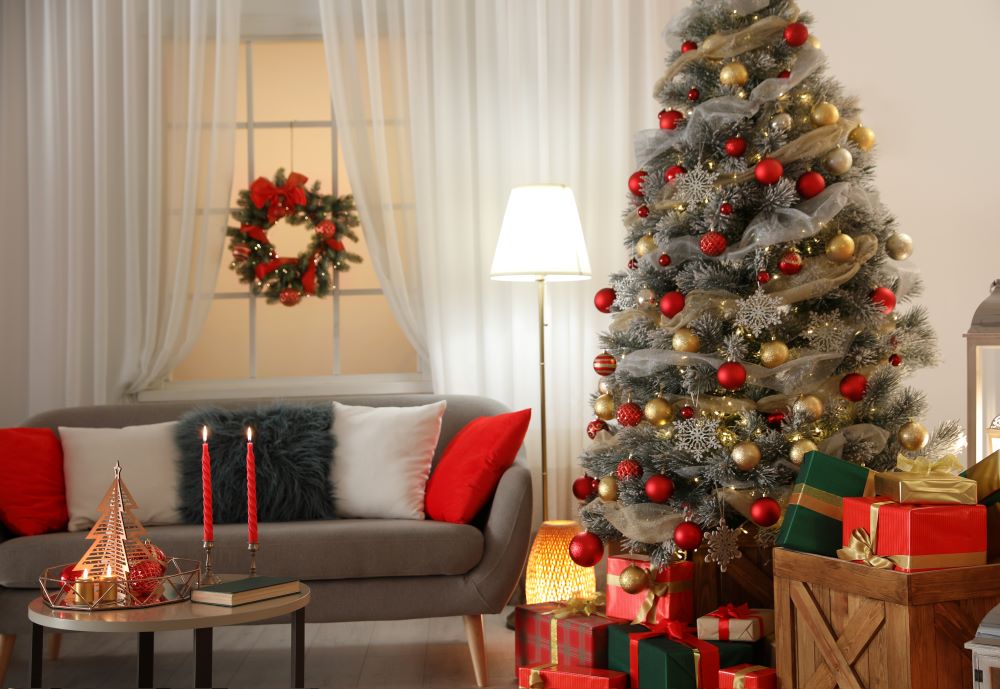 When you think of typical Christmas decorations, you probably picture a red and green color scheme, ball ornaments, and sparkly lights. While this spread of decorations is perfect for creating a jolly holiday home, it doesn't mean you're limited to this specific theme. There are a wide variety of Christmas decor themes to decorate your home with; no matter what theme you choose, you can easily set the scene for a festive and cheerful holiday season.
Christmas Decorating Themes
If you're not sure what theme to choose, consider the following elements: your current home decor style, your current color scheme, and your personal taste. Many times, you can choose a theme that doesn't even match your current decorations because you want the holiday decor to stand out. For some inspiration, check out some popular Christmas decor themes below:
Traditional: The traditional Christmas decor theme is the best go-to for those who like to stick to the classic look. This theme includes the classic red and green color scheme, jingle bells, gold accents, and familiar characters like Santa and reindeer.
Farmhouse: If you want a more charming Christmas style, the farmhouse Christmas theme is for you. Decorate with rustic materials, neutral colors, plaid patterns, and farm animal accents for a welcoming look.
Winter Wonderland: The winter wonderland style will give your home a magical and exciting look. This Christmas style includes white as the main color, snow themed decorations, lighted decorations, and tons of sparkly accents.
Glam: If you want to take your decor up a notch, consider the glam Christmas decorating style. To create this theme, set up a gold or silver color scheme, sparkly accents, simple sentiments, and lighted decorations.
---
LTD's Indoor Christmas Decor 2021
---
LTD's selection of indoor Christmas decorations will help you get started on any holiday decor theme this season. Find a large selection of Christmas ornaments, stylish and festive accents, magical lighted decor, charming sentiment signs, comfy throws and blankets, and much more to fill your home with cheer. Whether you want a subtle holiday look or a charming festive spread, we have everything you need to get started on your Christmas decorating.
---
LTD's Outdoor Christmas Decor 2021
---
Fill your porch and yard with holiday charm with LTD's selection of outdoor Christmas decor. Whether you want your outdoor space to be filled with cheer or if you just want some simple accents, we have everything you need to get the look you want. Add some string lights to your porch, hang up a festive wreath, display some themed yard stakes, or even put up an outdoor Christmas tree. No matter what decorating style you want, our outdoor Christmas decor will help you transform your space.
---
Looking for even more Christmas decor for 2021? Check out our full selection of Christmas Decor & More! Find themed wall art, decorative accents, lighted decorations, outdoor decor, pre-lit Christmas trees, ornaments, and much more for your holiday home transformation.