LTD Essentials: Summer Snack Showcase
The summer season has always been home to some of the best snack foods. Whether we're trying to beat the heat at the pool, watching a ball game or attending a Memorial Day barbecue, great food seems pretty easy to find. But just like any other season, a few of the best treats are only made available for a short span of months. Check out our summer snack showcase to make sure you get your fill before the season ends.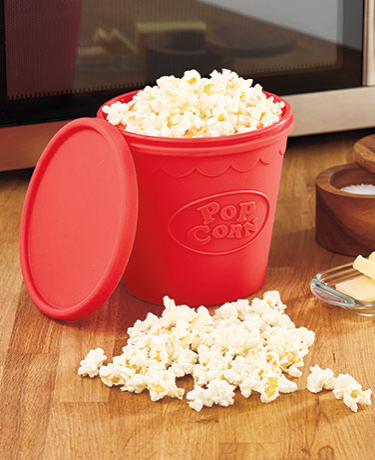 Unmatched Movie Snack
There will be plenty of blockbuster movies this summer, but if you want to kick back with a film in your own home, check out this Microwave Popcorn Maker. Pop and serve the scrumptious snack in the silicone box and enjoy healthier popcorn without excessive oil. Pour ¼ cup of kernels into the popper, secure the lid and microwave for 3-4 minutes. Great for flavored popcorn as well. Makes approx. 4-6 cups. Dishwasher safe.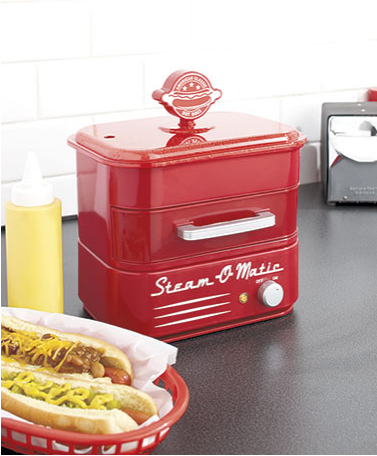 Stadium Experience at Home
As long as you're recreating the cinema experience at home, why not do the same with your favorite ball park snack? The Retro Hot Dog Steamer cooks perfect hot dogs in just 5-7 minutes. Equipped with a hot dog drawer and built-in bun steaming tray, all you need to do is add water to the base and watch it steam up to 8 hot dogs and 4 buns all at once. Instructions and recipe booklet included. On/off switch. ETL-listed.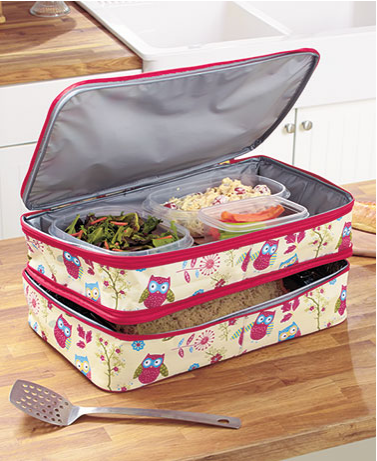 Packing for Parties
Summertime is party season. Barbecues, picnics and more get us gathering outside with our best kitchen creations. Keep your dishes ready to serve with the Expandable Hot/Cold Food Carrier. The base level has an insulated lining that holds in heat and can also shield cold dishes from the sun. Unzip the top to expand the carrier and create a second compartment for a room temperature dish. Has built-in handles for carrying.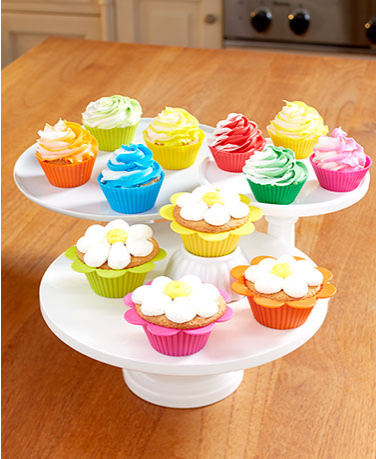 Special Treats for a Special Day
Summer might be filled with holiday gatherings and neighborhood block parties, but just like any other season there are birthdays to celebrate. Add a personal touch to a loved one's special day with Birthday Baking Fun. The 12-Pc. Silicone Baking Cup Set eliminates the need for paper liners. The brightly-colored cups come in a variety of different sizes to fit your needs. Dishwasher, freezer, microwave and oven safe.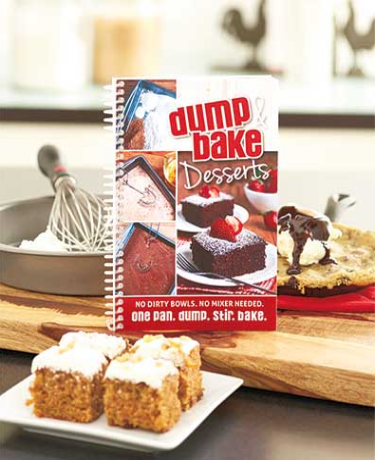 Cherry on Top
Sometimes all the summer events can be a little exhausting, especially if you're planning to cook for every event on your social calendar. The recipes in this Dump & Bake Desserts Cookbook only require one pan! There's no need to use extra bowls or an electric mixer. All you have to do is dump in all the ingredients, stir and bake. Make delicious tarts, pies, cookies, bars and cakes for your summer events. Softcover, 64 pages.