Mother's Day Gift Ideas For Every Type Of Mom
Mother's Day is around the corner, which means it's time to find the perfect gift to show your mom just how special she is. The best gifts are ones that match her interests and hobbies, or something she'll find useful to her life. Taking the time to find a great gift for your mom is a nice way to show her that you care. No matter what you get her, she'll surely appreciate the gesture, but it's a good ideas to put some effort and thought into your gift choice. If you're looking for some unique gift ideas, check out these Mother's Day gift ideas for every type of mom.
---
Mother's Day Gifts For "The Gardener" Mom
The gardener mom is one who not only loves planting flowers, but also loves spending as much time outside as possible. She takes pride in her outdoor space and loves to decorate her patio and porch. When it comes to Mother's Day gift ideas for a gardener mom, think about outdoor decorations, gardening tools, and even live plants and flowers. If she already has all the necessary tools and flowers for her garden, decorative accents are the perfect gift for her because she'll love to see something special from you in her yard everyday. Pick decorations based on your mom's personal style and taste, or give her something that will remind her of you. She'll appreciate getting such a wonderful gift that she can use for the spring and summer seasons!
Garden Tools and Stoneware Mug Sets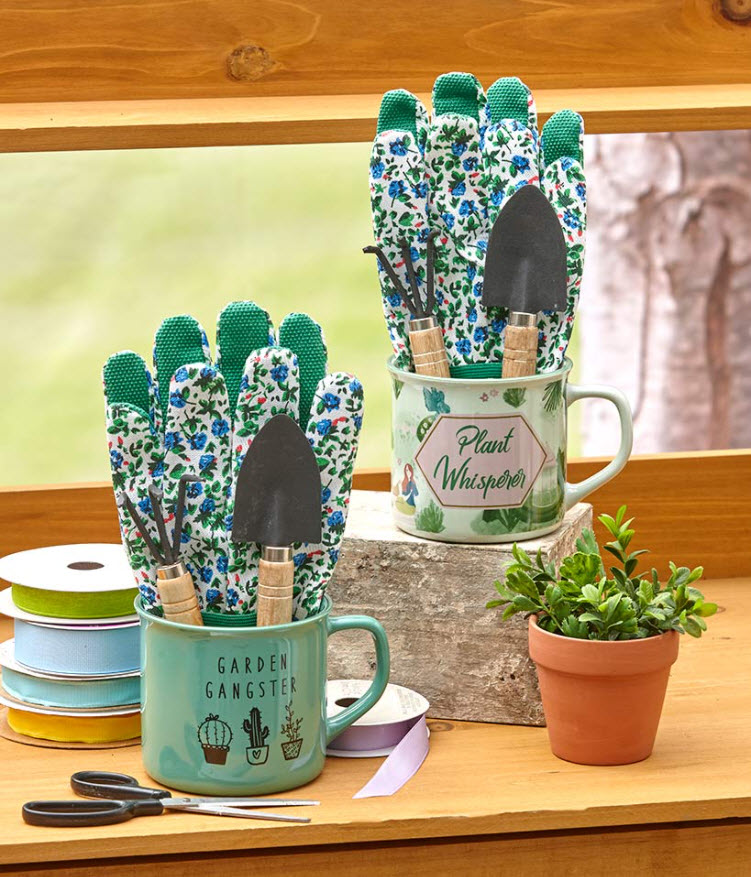 If you're looking for the perfect gift set for your gardener mom, this Garden Tools and Mug Set will do the trick!
Each set comes with some useful mini gardening tools in a delightful plant themed mug. She can use the mug for her daily coffee or she can even grow a mini plant inside of them.
Choose from the Garden Gangster set or the Plant Whisperer set to match her style and personality perfectly.
Solar Glass Butterfly Accent Lights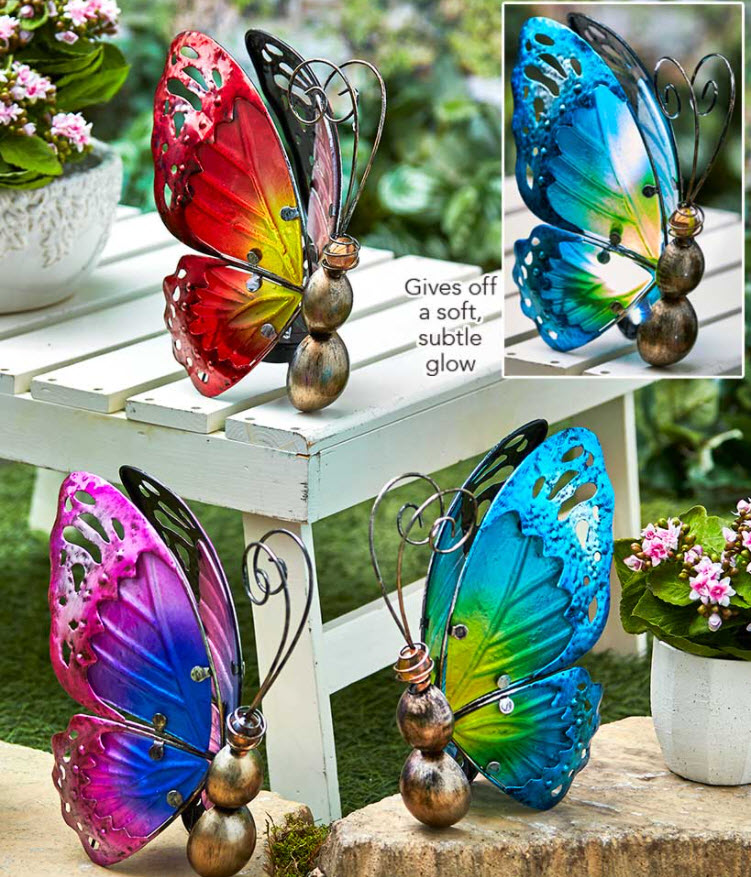 Give her something magical and stunning to add to her yard with the help of a Solar Glass Butterfly Accent Light!
These solar butterflies give off a soft glow at night and look colorful in the daytime. She can place one on her front porch steps or set one up next to a planter on her patio.
The butterflies come in a variety of colors including green/blue, pink, and red/yellow.
Metallic Garden Windspinner Stakes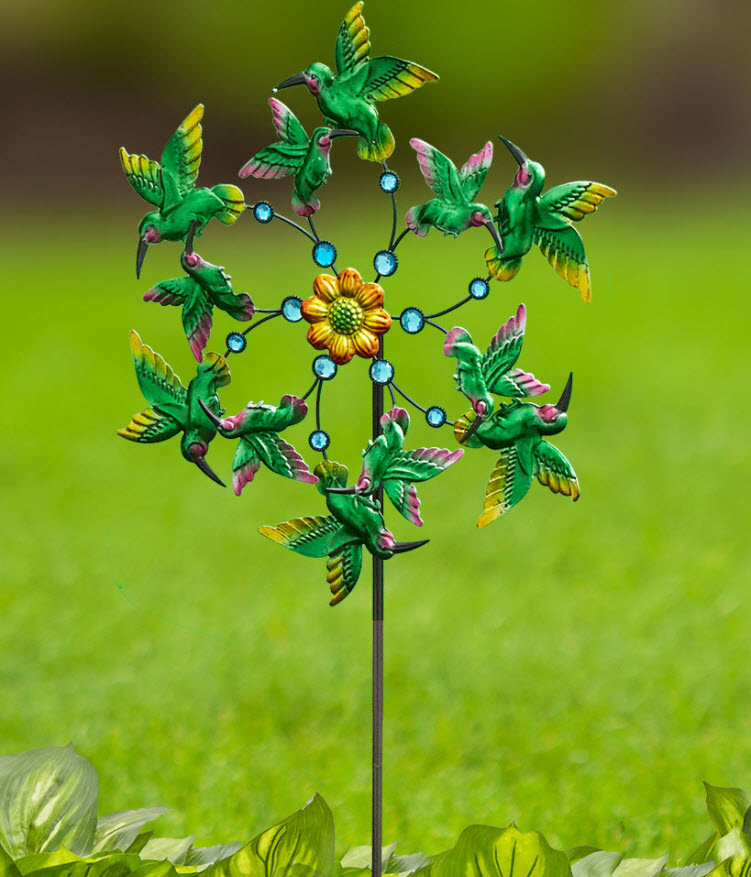 Help her accent her garden with bright colors and spring style by gifting her a Themed Metallic Windspinner Stake!
The windspinners feature bold colors that will stand out in her yard as they spin around in the breeze. She can easily place this stake in the middle of her garden to decorate.
Give her the Hummingbird or Butterfly windspinner to match her current decor theme.
---
---
Mother's Day Gifts For "The Chef" Mom
Moms who love cooking and baking receive the masterful title of the chef. The chef mom tends to spend a lot of their free time conjuring up recipes and are constantly baking fresh treats for the family. This type of mom loves to host dinner parties with beautiful serveware and dishes to display her delicious creations. Mother's Day gift ideas for the chef can include anything from bakeware and cookware, to serving collections, to cooking tools, to recipe books, to kitchen accessories, and more. If you want to give her something useful, take a look around her kitchen to see what items she might need or even what needs to be replaced. You can also see if she has a wish list of cooking items that she dreams of owning. Fit her needs and her interests for the perfect kitchen or cooking themed gift!
temp-tations® 13-Pc. Baking Essentials Sets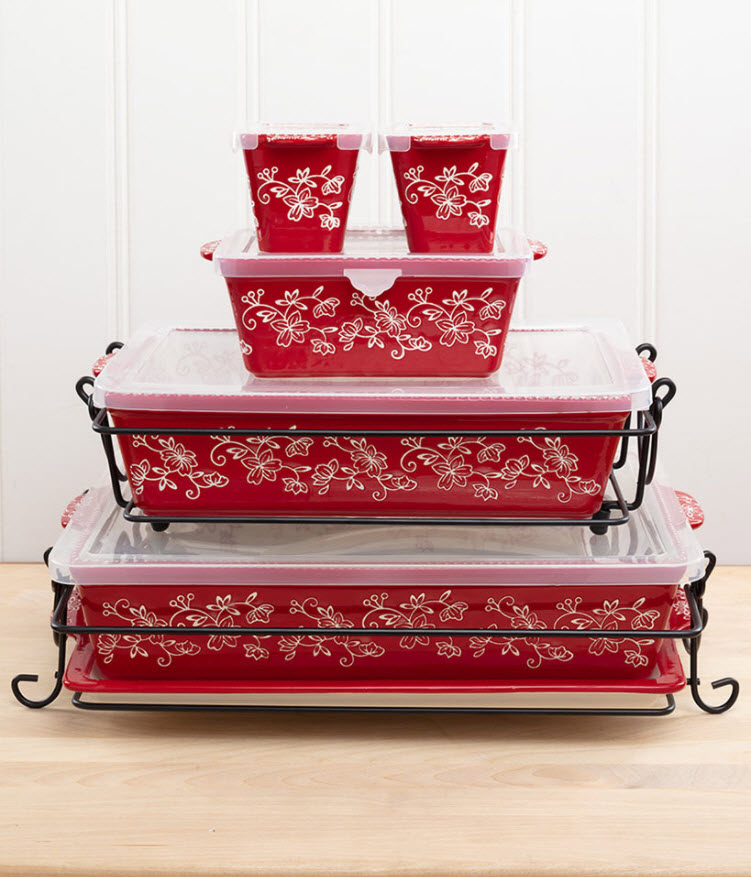 Freshen up her bakeware collection with these temp-tations® 13-Pc. Baking Essentials Sets!
These beautiful stoneware sets come in various colors and feature a floral pattern. They include all the basic essentials for her to bake a serve her favorite dishes.
Choose from the red, blue, or gray set to match her current kitchen theme and style.
Personalized Bamboo Cutting Boards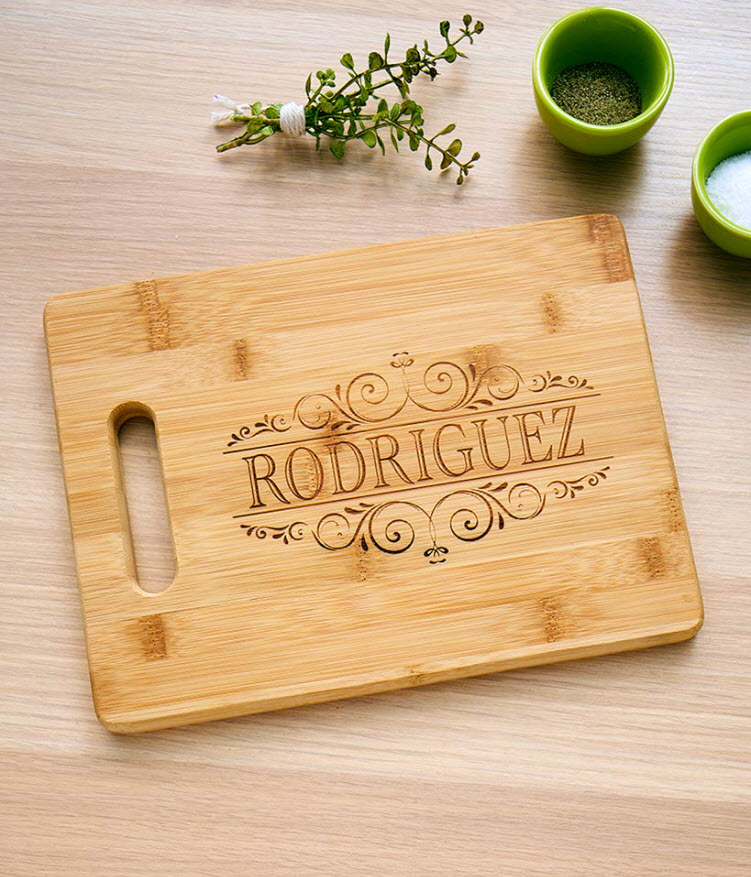 Give her something special for the kitchen with a Personalized Bamboo Cutting Board!
Get the cutting board engraved with the family name for a sweet and personal touch. She'll love displaying this cutting board on the counter when not in use.
These board come in various designs and fonts to choose based on her style.
Rustic Melamine Serving Collection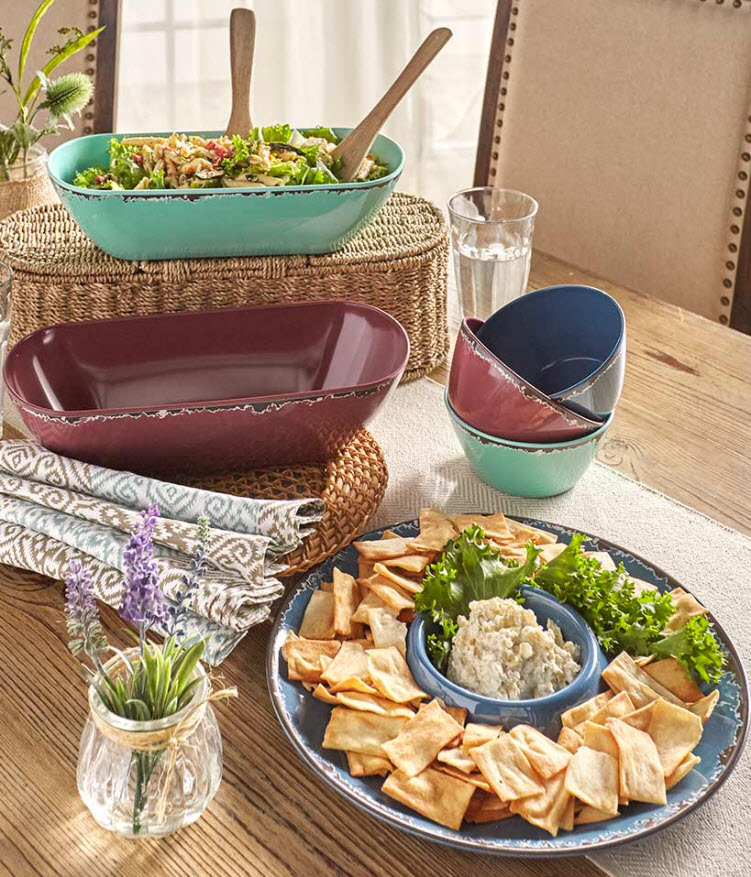 Help her entertain in style by giving her this Rustic Melamine Serving Collection!
This collection features snack bowls, chip and dip platter, and a serving bowl. The dishes are perfect for her farmhouse themed kitchen or her rustic style.
Choose from various colors such as Blueberry, Melon, and Plum to match her other serveware.
---
---
Mother's Day Gifts For "The Health Junkie" Mom
The health junkie mom is one who enjoys fitness and exercise, along with eating healthy and taking good care of her skin. She works hard to keep up with her own wellness plan on a daily basis, and has a good routine going. Mothers Day gifts for the health junkie can include things such as fitness tools, moisturizer sets, new running shoes, athletic clothing, headphones, and much more. Whether she enjoys yoga or walking, or if she is constantly on the hunt for the best skincare items and vitamins, your health junkie mom will love receiving a gift that matches her interests!
Handsfree Rechargeable Cooling Fan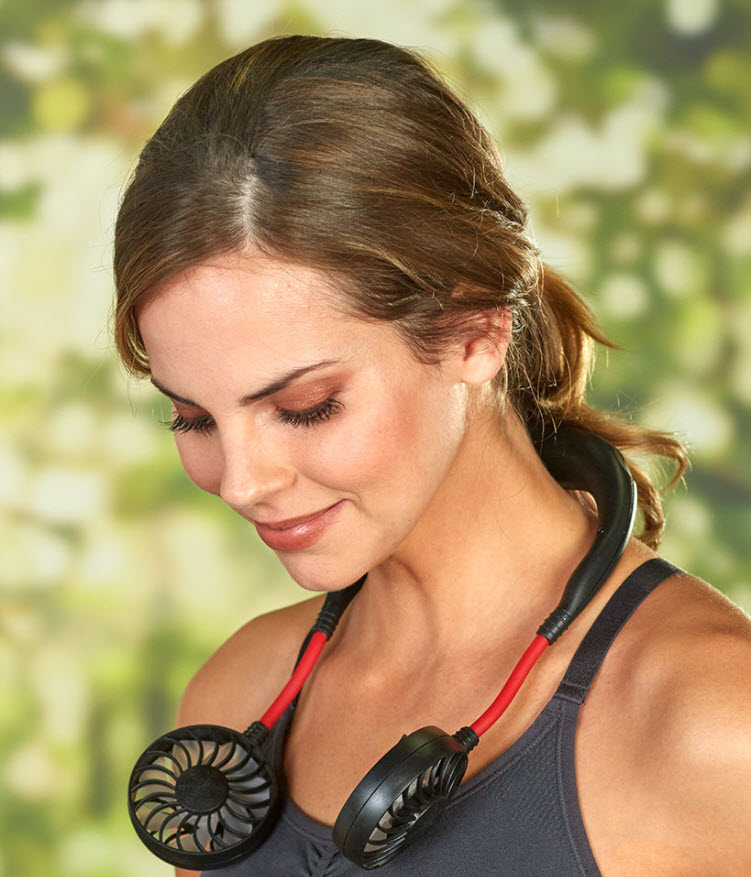 Make her workout routine easier with the help of a Handsfree Rechargeable Cooling Fan!
This fan wraps around her neck to cool her down after a workout or during a walk on a hot sunny day. It's easily rechargeable to use whenever she needs it.
She can even take this with her to cool off anywhere she goes this spring and summer, such as to the beach or on a picnic.
Coconut Hemp Oil Skin Care Collection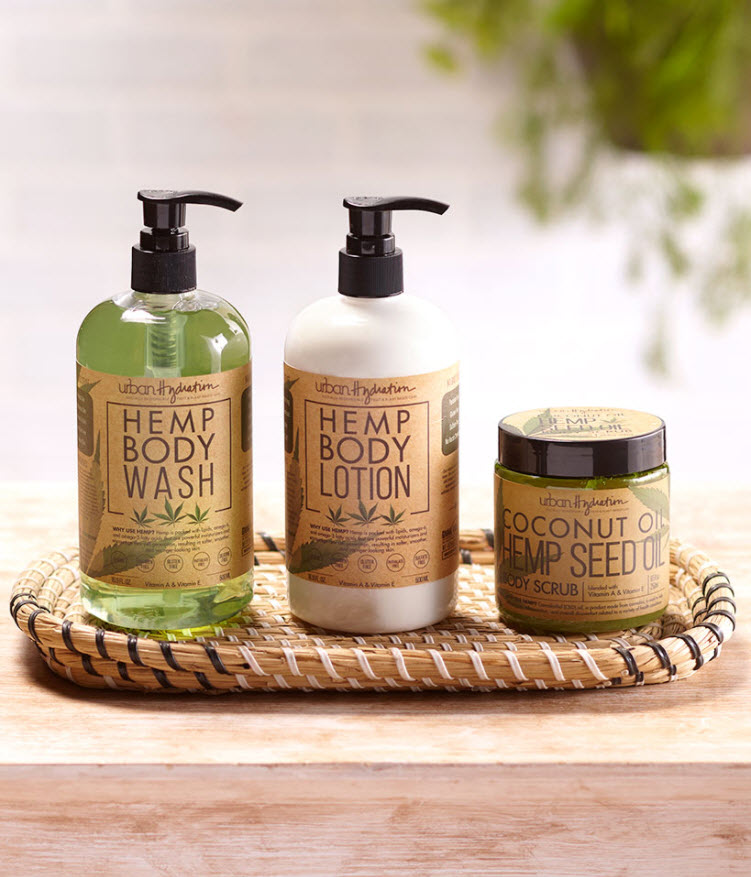 Help her skin stay hydrated by giving her this Coconut Hemp Oil Skin Care Collection!
The collection features a body wash, body lotion, and body scrub all made from coconut oil and hemp seed oil with vitamins A and E to keep the skin healthy and soft.
Give her this collection alongside some bath bombs and other spa-like products for a themed gift basket.
Fitness or Yoga Equipment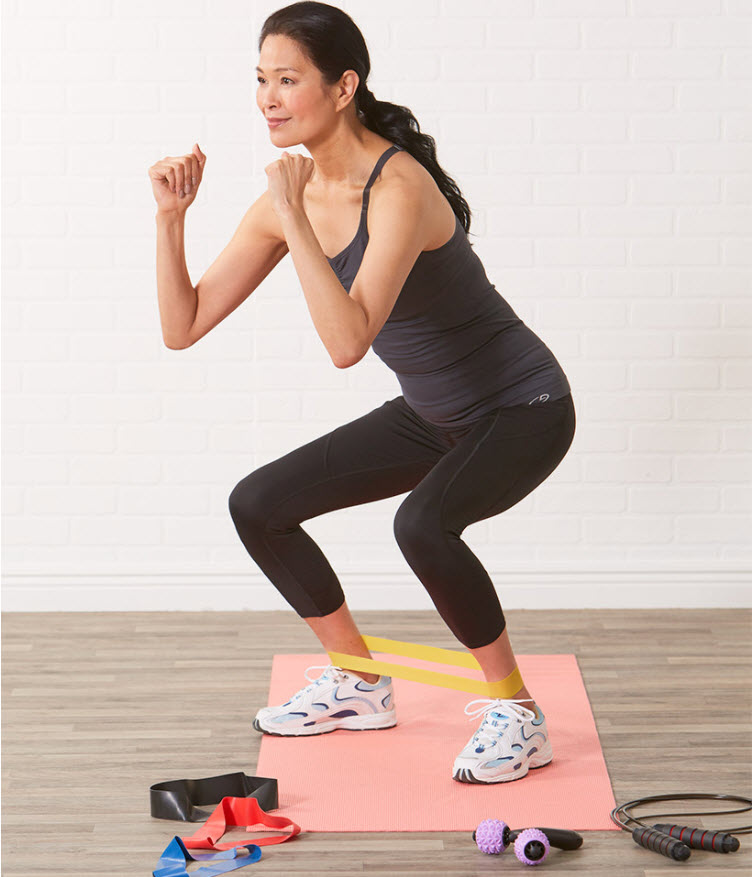 Update her fitness collection with the help of this Fitness or Yoga Equipment!
Featuring a yoga mat, resistance bands, a handheld massager, and a jump rope, give her items that she'll find useful for her daily workout routine.
You can combine these gifts with other relevant items such as an athletic outfit or some new workout shoes.
---
---
Mother's Day Gifts For "The Relaxed" Mom
Whether your mom likes to de-stress after a long day, or whether she simply just deserves to unwind on a daily basis, she qualifies as the relaxed mom. The relaxed mom typically loves anything cozy that will help her to stay comfortable in her own home. Mother's Day gifts for the relaxed mom can be anything from blankets and pillows, to cozy slippers, to scented candles, to spa themed products, and more. Anything that promotes a calming and relaxing environment will make the perfect gift for her.
Plush Throw & Pillow Gift Sets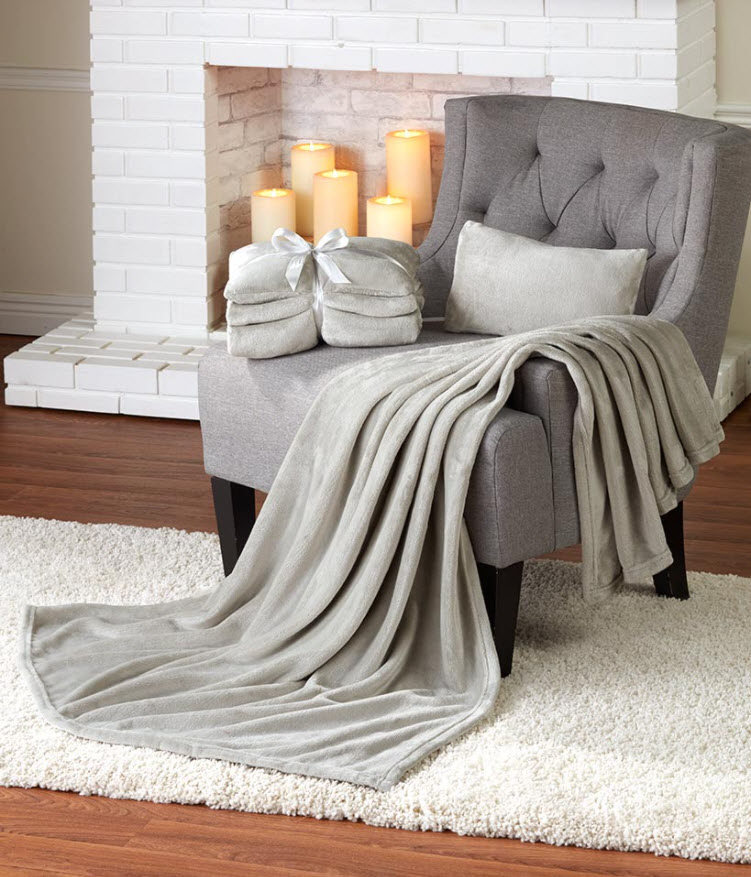 Help her lounge with comfort by giving her a Plush Throw and Pillow Gift Set!
These gift sets come with a big cozy blanket and a matching pillow to place by her lower back. These are perfect for her living room chair or her bed.
Choose from the Light Gray, Dusty Rose, or Teal set depending on her favorite color.
As Seen On TV Pillow Pad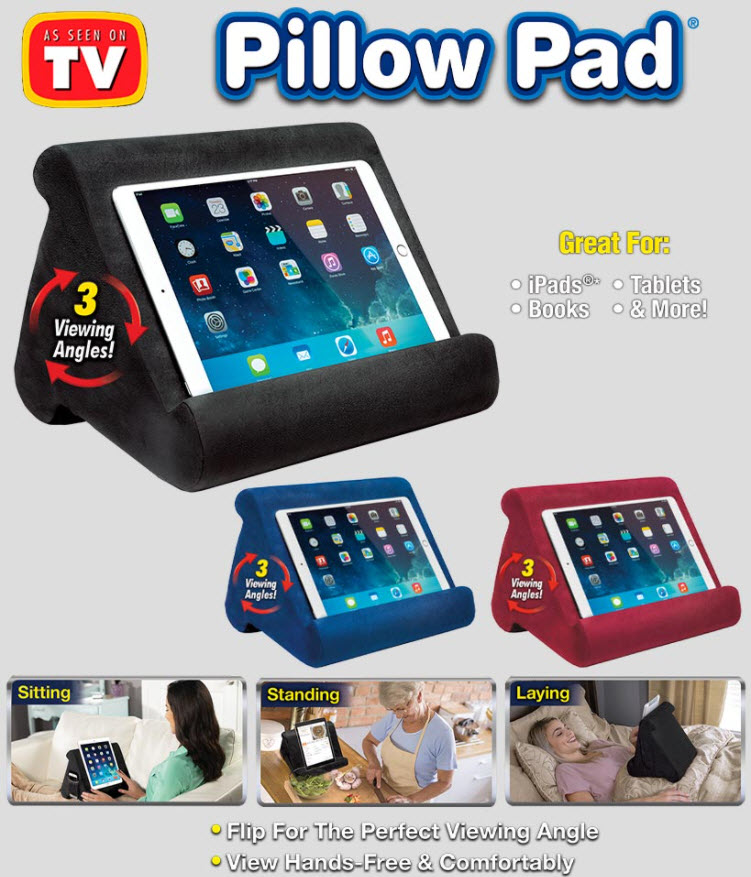 Give your tech savvy mom a Pillow Pad to help her relax in ease and comfort!
The Pillow Pad will fit an iPad, tablet, or book perfectly. She can use this while sitting or lying down and it'll hold her device in place for easy use.
Give her a Black, Burgundy, or Blue Pillow Pad based on her personal style and taste.
Plush Crisscross Faux Fur Slides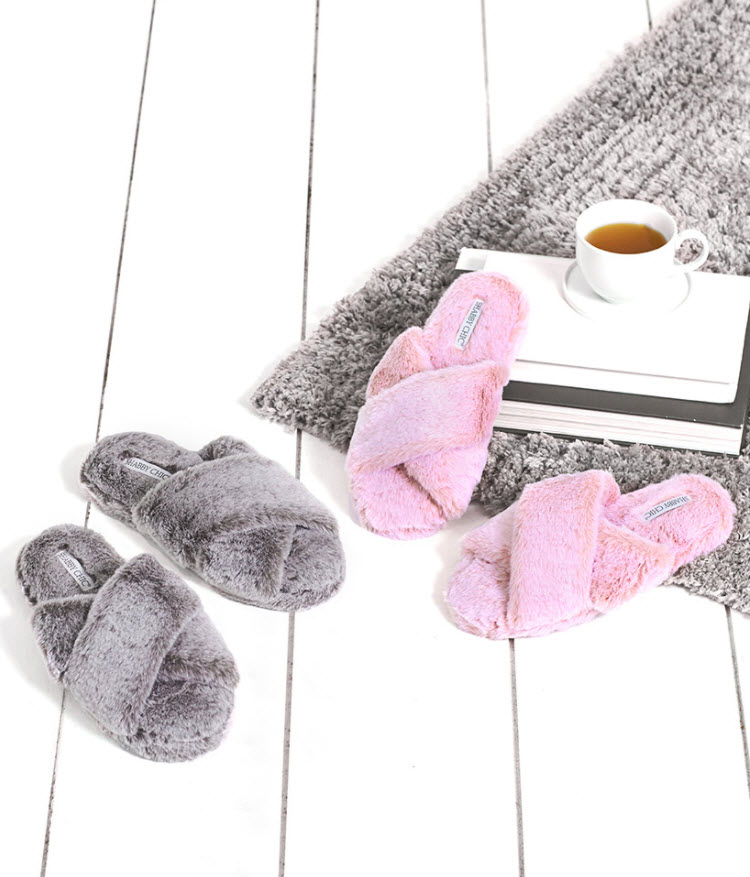 These Plush Crisscross Slides are perfect for your mom to wear in the spring and summer!
These faux fur slides are warm and cozy and are great for moms who like a little bit of style. Paired with pajamas, they make a lovely gift for her.
Select her favorite color for her to wear around her house – either gray or pink.
---
---
Now that you've been inspired by some Mother's Day gift ideas for every type of mom, check out our full selection of Gifts for Her to find even more! Shop home decor, accessories, beauty items, cooking tools, and much more that any mom will love.