Seattle vs. New England: Regional Food for the Big Game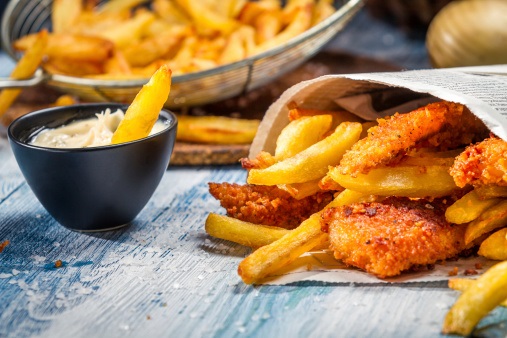 Sunday, February 1, 2015, the Seattle Seahawks and the New England Patriots go head-to-head on the gridiron for football's championship title. While the players will be battling it out on the ball field, fans and foodies will be duking it out at the dinner table! The Big Game has created a true culinary face-off between two cities and two coasts — but whichever dishes you want to serve at your Big Game party, you'll be the big winner! Here's what you have to work with for regional food for the Big Game:
Fish and chips: Both Seattle and Boston boast of some of the best fish and chips in the nation. They both use cod and they're both served with coleslaw.
Oysters: Seattle and Boston name oysters as hometown favorites. Who has the best should only be determined by experts.
Hot dogs: Seattle makes the hot dog its own by adding cream cheese and grilled onions to it — it was the brainchild of a bagel purveyor who wanted to please late night crowds during the grunge boom of the '80s and '90s..
Boston hot dog lovers are on the purist side. What makes up Boston's Fenway Frank (named for the home of the Red Sox) are sauerkraut and mustard. It's been a Boston fan favorite since the early 1900s.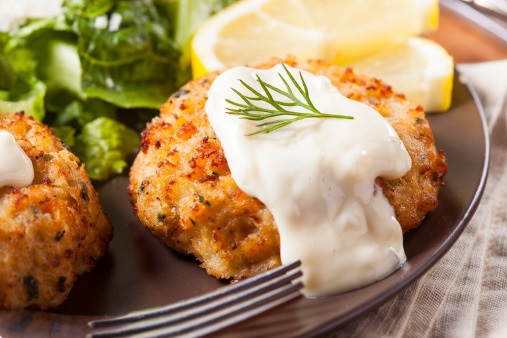 Crab Cakes: Seattle and Boston crab cakes recipes are both derived from Maryland, but Seattle has bragging rights with its Dungeness crabs.
Side dishes: Boston has Boston baked beans. They were a staple for the Pilgrims when they settled in Massachusetts. Settlers didn't do any work on Sundays to observe the Sabbath — which included cooking meals. To get around this rule, they would cook the beans overnight (molasses being the key ingredient) on Saturdays so they'd have a hot meal to eat on Sunday.
Though it's not something you can get everywhere in Seattle and they don't have a rich history (just rich flavor), the garlic fries at Safeco Field are among Seattle's iconic foods, so we're pitting them against Boston's beans. Both the beans and the fries can be made at home with comparable prep times.
Dessert: Boston has an obvious signature dessert: Boston cream pie. A french pastry chef at the Parker House Hotel is credited with coming up with this dessert in 1856. It's not really a pie — it's more of a pudding cake (yellow cake, custard filling, chocolate ganache icing) — but it's celebrated as a Boston favorite and became the official dessert of the commonwealth of Massachusetts in 1996.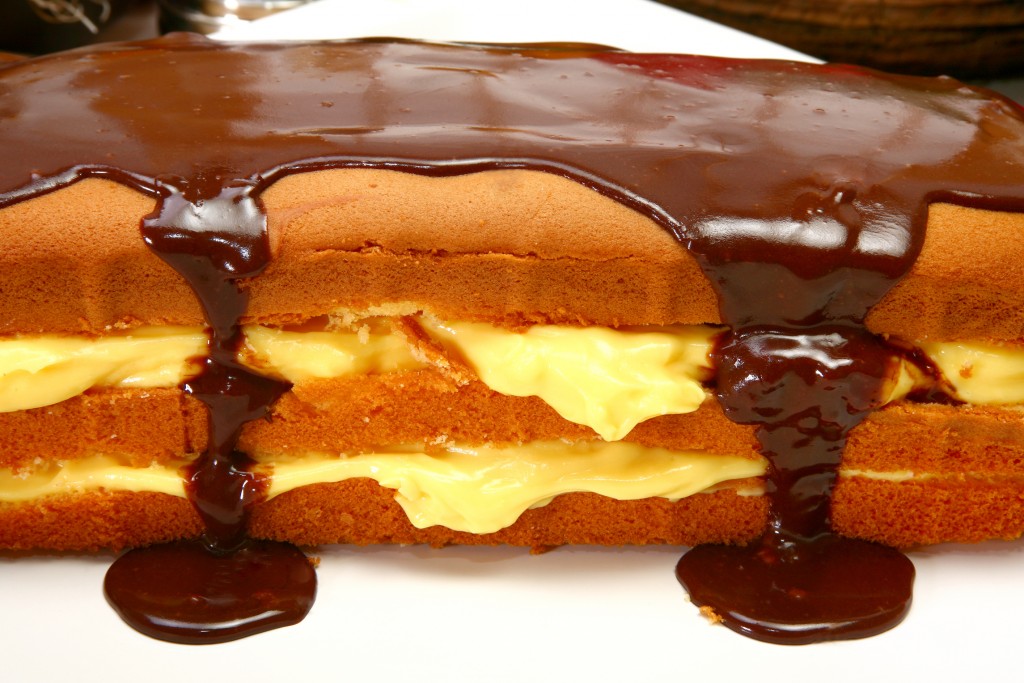 Seattle doesn't have a signature dessert like Boston does, but it does have a famous dessert that can easily be replicated at your Big Game party (and it would make a pretty spectacular end to the game if the Seahawks win): The Lunar Orbiter. Basically, it's an ice cream sundae served in a bowl atop a bowl filled with dry ice. Before taking a bite, water is poured on to the dry ice to make cloud-like vapors as you eat your sweet treat. They served it at the restaurant that tops the Space Needle for decades, but it's been replaced by bread pudding, cheesecake parfait and seasonal cobblers.
Of course this list doesn't include all of each city's best food (we left off coffee, salmon and clam chowder), but there's enough on your list to make a pretty amazing spread if you want your Big Game party to outshine the actual game. Even if the team you're rooting isn't favored to win, your food will be more than enough for a great party.