The Ultimate Guide To LTD's Live Plants & Flowers
LTD Commodities live plants and flowers have arrived! Our selection of greenery will help you grow your garden or add to your indoor plant collection. This all inclusive guide will help you understand the entire process of buying our live plants and flowers. From the shipping times to the terms used on our site to the types of plant and flowers you can shop for, refer to this guide when shopping through our plants!
---
Buying Live Plants & Flowers From LTD
As you shop our selection of Garden Plants & Flowers, this guide will help you understand our shipping process, gardening terms used on our website, and what you'll receive in your order. For any additional or specific questions on our live plants and flowers, contact customer service.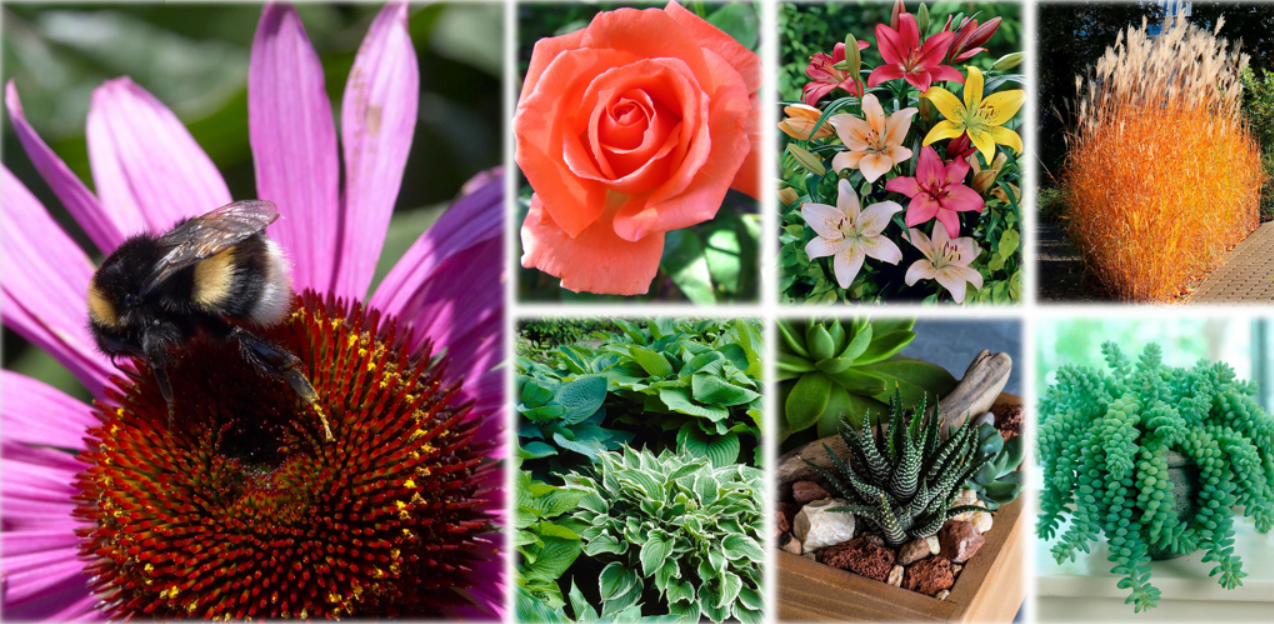 How Our Plants & Flowers Are Shipped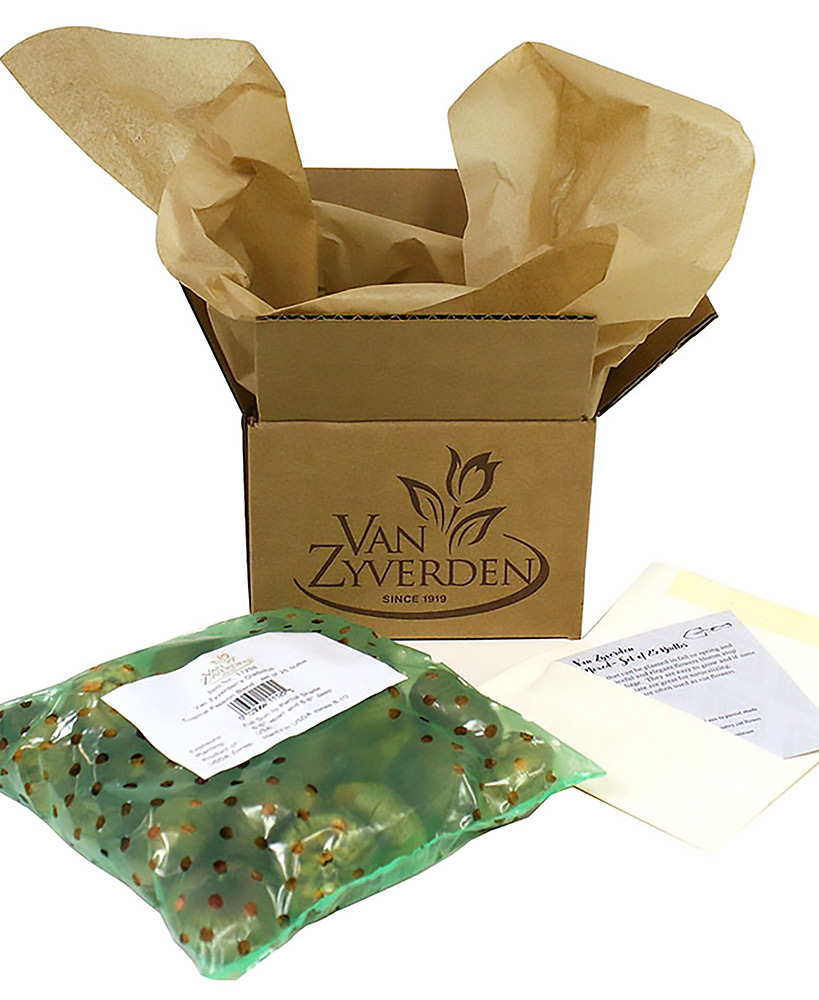 Our plants and flowers are shipped to you based on your zone release date.
This date is determined by using the USDA Plant Hardiness Zone Map, which lays out which plants will thrive in your specific location.
This is determined with the average annual climate and temperatures in each region and location.
If you happen to order plants or flowers before your zone release date, they will be held and shipped to you at proper planting time.
Your order will come to you in various forms, depending on the type of plant/flower you order. It can range from seeds, roots, bulbs, succulents, and more.
Gardening Terms Defined
Many of our plants and flower products will include a list of technical information about size, optimal planting time, shipping information, and care instructions. Here are some of the specific terms you may see within the live garden products on our site:
Light/Sun Exposure: This will tell you how much sunlight the plant needs to thrive and grow properly.
USDA Hardiness Zones: The numbers listed refer to the USDA Plant Hardiness Zone Map that lists the locations and climates that specific plants will thrive the best in.
Mature Height/Spread: This provides the average size the plant or flower will be when grown to it's full potential. Keep in mind that this can vary depending on climate and location.
Plant Shipping Size/Format: This refers to what you will receive in your shipment. This includes a range of formats including seeds, bulbs, roots, pre-potted plants, and more.
Bloom Time: This is the seasonal time of year that the plant or flower will bloom and thrive. Remember that this can also vary based on your climate and location.
Note: While our products include care information on our website, please keep in mind that plants and flowers will need different care based on your climate. Height, bloom time, and color may also differ in various climates. Refer to the growing guide that comes with your plant delivery for specific care instructions.
---
Variations Of Plants & Flowers You Can Find On LTD
You'll find a large selection of plants and flowers on LTD Commodities that will be shipped to you in various forms. Each type has a different planting and growing process, which is specified in the growing instructions that come with each package. Here are some of the main types of plant and flower formats you will find on our store.
Bulbs
Just like roots, bulbs can come in various sizes depending on the plant or flower. Bulbs can be grown in the ground, or they can be used in a plant both outdoors and indoors.
How To Plant Bulbs
The first step is determining how deep to plant the bulbs. This can vary based on the size of the bulb, but typically you will want to plant them 2 to 3 times as deep in the soil as the bulb is tall.
Make sure you plant the bulb with roots down. The pointy end of the bulb should be at the top. You can also choose to lay the bulb on its side if you can't determine which is the top and bottom.
Cover the bulbs thoroughly with soil and a light layer of mulch, making sure you don't see any of the bulbs visibly poking out. Water according to the specific care instructions.
Want more information? Learn more about planting bulbs here.
---
Roots
Roots can come in different shapes and sizes, depending on the plant or flower. While general instructions for planting roots are included below, always refer to the specific instructions that you receive with your order.
How To Plant Roots
Most roots should be planted within 24 hours of receiving them for the best results. This assures that they will be planted with the highest quality.
Start by digging a hole in the ground for the root. The hole should be fairly shallow in its depth and tapered off in its width. Make sure the roots will fit into the ground with some extra width on the sides to allow room for growth.
Fill in the hole with soil and gently stabilize the root into the ground. Place a ring of soil around the base to help the plant get easy access to water. Water according to specific care instructions.
For more information, here are some in depth steps on how to plant roots.
---
Succulents
Most of our succulents can be grown indoors; however keep in mind that some succulents can also be planted outside in warm climates depending on your location.
How To Plant Succulents
After you receive your succulent, the first step is to remove as much of the original soil as you can. This will allow room for fresh soil and it will reduce the amount of moisture that your succulents have been delivered in. Make sure to be careful when removing the soil, as to not damage the roots.
Next, make sure to prep the drainage hole in your pot. Using either mesh tape or a mesh screen, cover the drainage hole so only water will drain out and soil will be retained in the pot.
Fill the pot with soil and then gently place your succulent in it. Some of the roots should be lightly nestled inside of the soil. To help your succulent stay in place, you can add some gravel on the top. Let your succulent sit for a couple days before watering to assure that it will soak up water properly. Water according to the directions.
Learn more about how to plant a succulent here.
---
SeedBallz®
SeedBallz® are one type of plant form that are fairly easy to plant into the ground or into an outdoor pot. They come as round balls made of seeds and clay, with minerals that aid in the "breaking down" process. The clay balls will grow and produce clusters of flowers when planted and cared for properly.
How To Plant SeedBallz®
You don't have to dig at all! Simply place the clay balls into the soil. You can place them in a pot or directly into the soil in the ground. Make sure you don't bury them too deep; keep them halfway exposed out of the soil. Keep the SeedBallz® moist in the soil according to the specific growing instructions.
Make sure you keep the SeedBallz® in a dry and cool place before you are ready to plant them. This assures that they will grow to their best possible potential when planted.
---
Ready to start your garden? Our full selection of Garden Plants & Flowers will help you achieve your green thumb goals! Shop our collection of plants and flowers for your outdoor garden or check out our houseplants for indoors.