10 Wood Decorations To Bring Rustic Charm Into Your Home
Distressed wood is a huge element that makes up rustic decor because it gives off the familiar, comforting, and homey vibe that the country decor style stands for. Decorating with wood can help transform your space into a more charming and welcoming environment. Here are 10 wood decorations to bring rustic charm into your home.
---
Wood Wall Art
When it comes to wood decorations, wall art can add a finishing country touch to any space, especially the living room, kitchen, and entry way or foyer! Coming in a huge variety of designs, shapes, and sizes, wood wall art can be a defining element of the room or it can be a supporting accent piece to match with other decorations.
Wood & Metal Decorative Wall Letters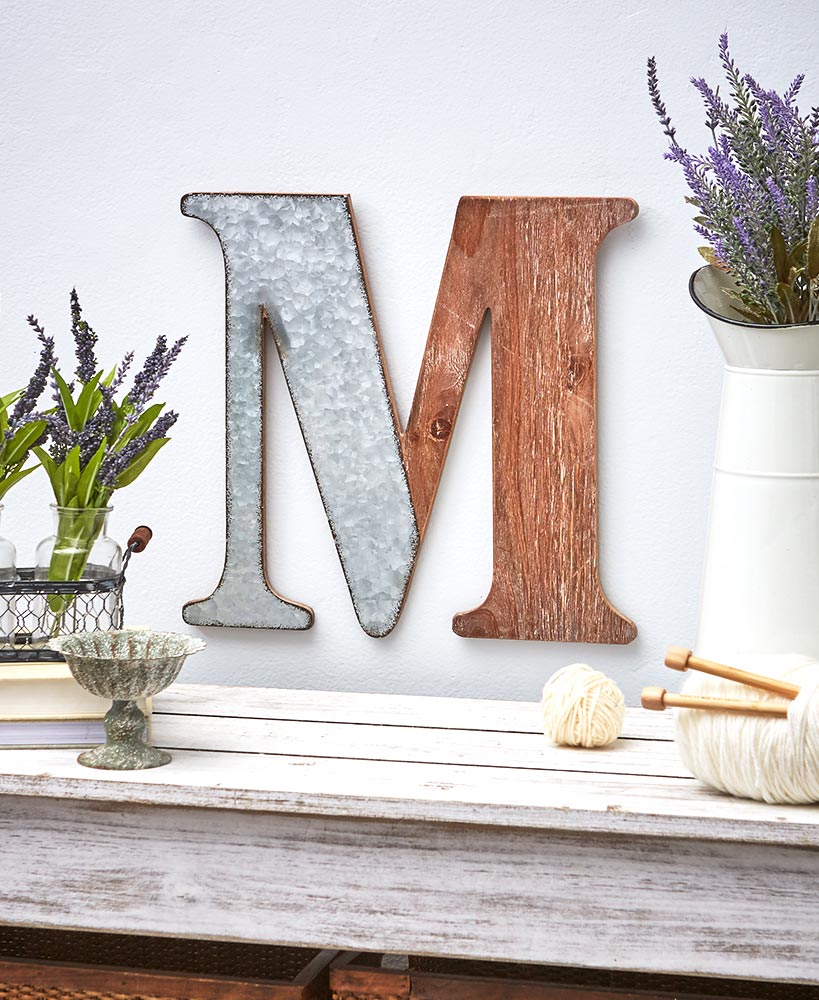 Represent your family name by hanging this monogram wood and metal wall letter in your living room!
The duality of galvanized metal and distressed wood will add a charming touch to the room. Place it above your mantle or side table.
---
---
Decorative Wood Accent Furniture
Rustic wood accent furniture can bring a lot of charm and flair to your home! Whether it's a side table or a unique chair, these small pieces of furniture can stand out in a big way and help create the ultimate country theme in the room. You can use these small pieces of furniture as a way to set the scene and bring in other decor to match.
Farmhouse Sentiment Table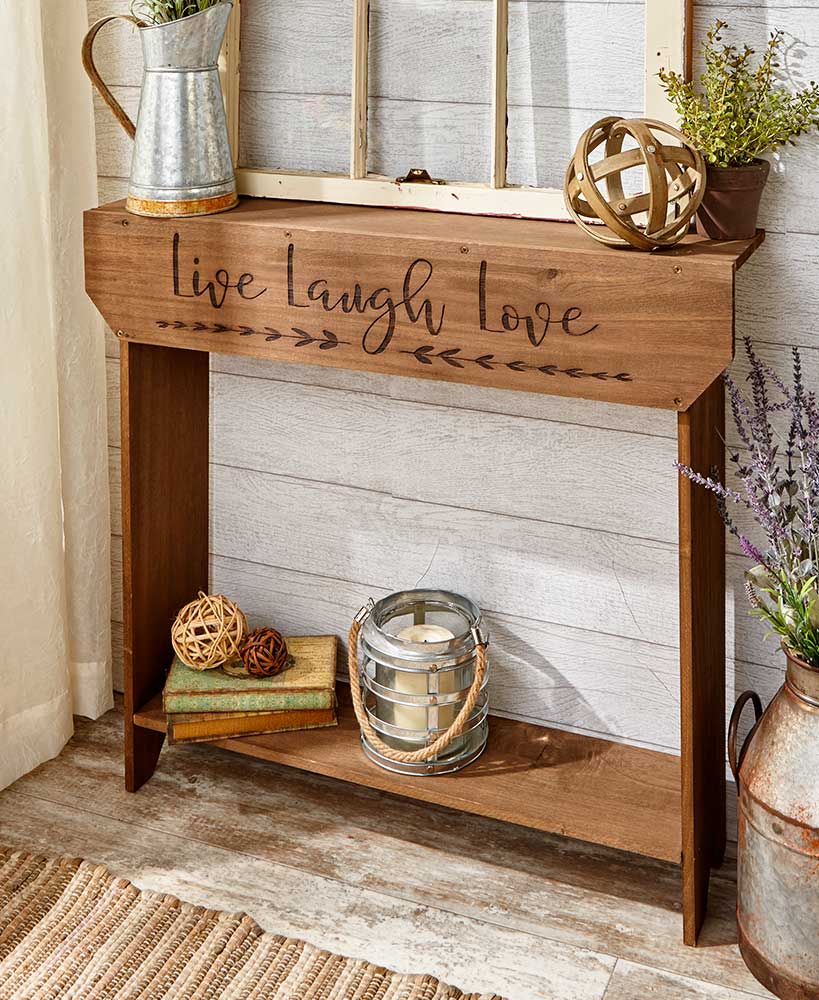 This "Live Laugh Love" wood console table is a perfect country addition to your entry way or family room!
Display other rustic decorations on top of this table to add in some extra charm and to complete the entire look.
---
---
Wood Sentiment Decor
A rustic country decor theme isn't complete without charming sentiments that speak to your personality and style! Wood decorations with sentiments are seen most often with wall art, accents, and sometimes even furniture. Sentiment wall art is a significant addition to a rustic theme because it's usually the first thing that draws the eye when a person walks into a room.
Embellished Sentiment Wall Plaques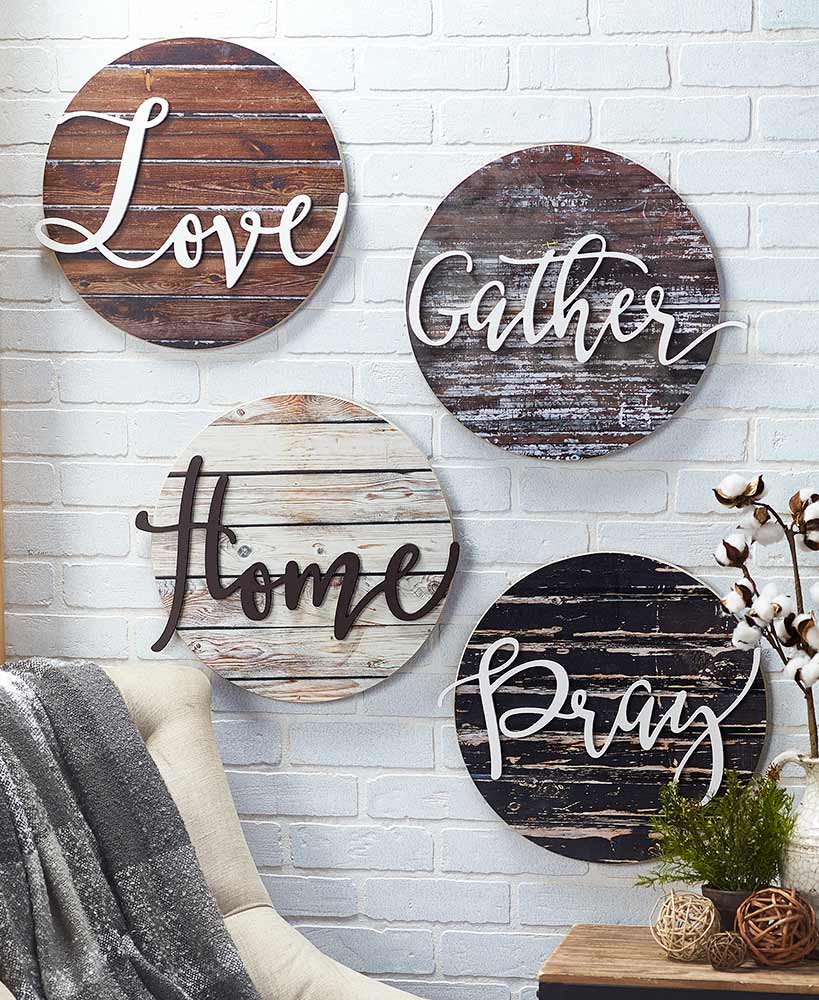 These distressed wooden circle sentiment signs look lovely individually or displayed all together on the wall in your living room or kitchen!
Choose from your favorite sentiment to display nicely in your home: Love, Gather, Home, or Pray.
---
---
Wood Wallpaper
Wallpaper doesn't have to be permanent! Peel and stick wallpaper is a great option for completely transforming a room, giving you the ability to remove it or change it anytime you want without the hassle. Wood themed wallpaper is great for a rustic room and it typically features different styles of wood planks. It gives off an authentic rustic wood appearance and is especially fitting for the kitchen, bathroom, or living room.
Brewster Peel and Stick Coastal Wood Backsplash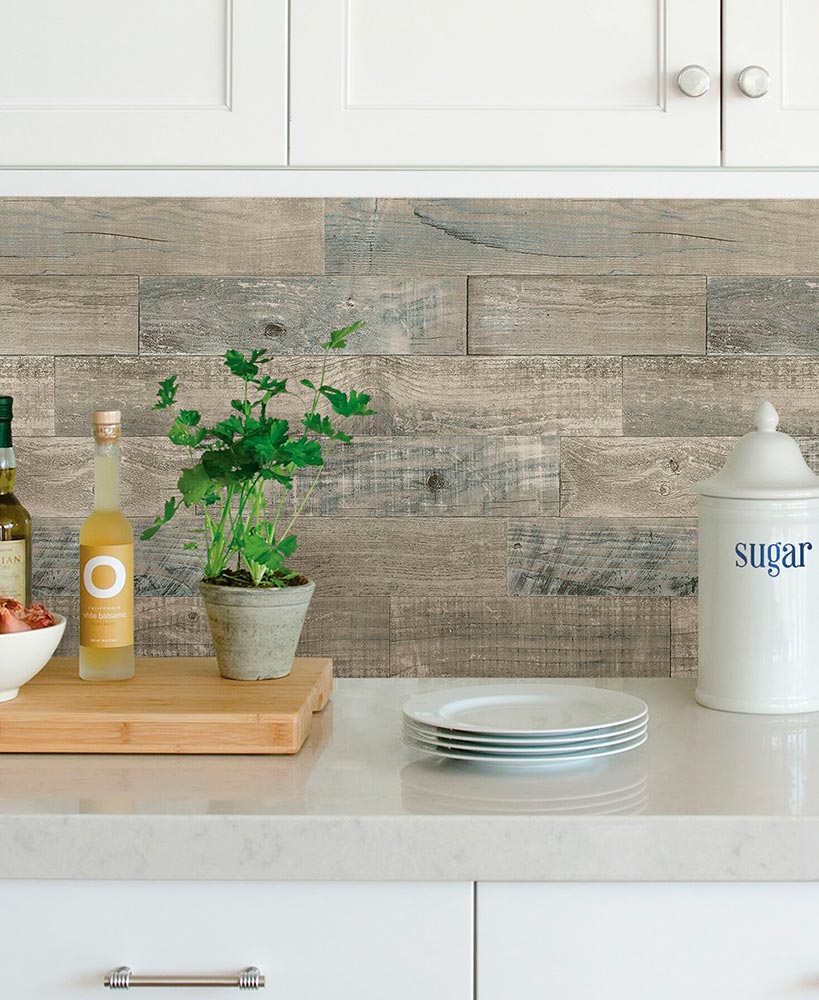 This coastal wood backsplash is easy to apply and simple to remove without any sticky residue!
Add some rustic charm to your kitchen by placing this on the wall behind your sink, or add charm to your bathroom by covering the walls.
NuWallpaper™ Peel and Stick Reclaimed Wood Plank Wallpaper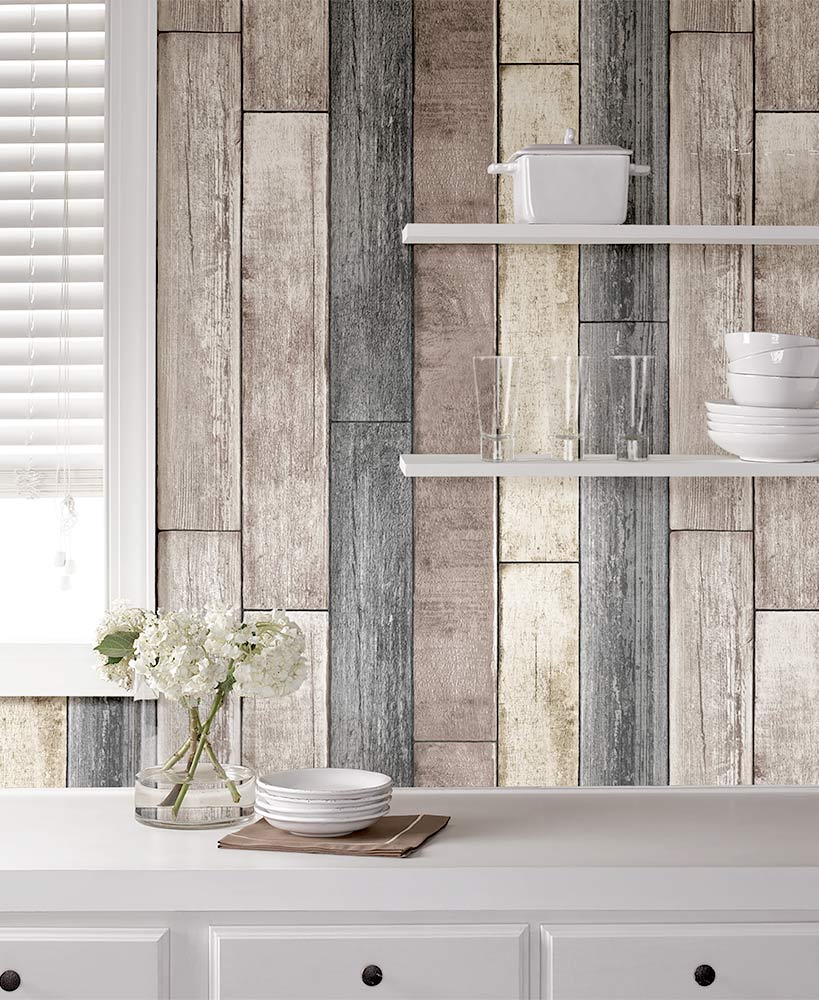 This reclaimed wood plank peel and stick wallpaper is not only easy to use but it adds instant charm!
Stick this pattern onto your backsplash, all over your kitchen, into your rustic themed bathroom, or even use it on a living room accent wall.
---
---
Wood Decorative Accents
Wood decorative accents can give any room a small touch of rustic charm without being overwhelming or looking too over the top. While these are small details that don't necessarily stand out in the room, they can truly help tie your other rustic decorations together and make the room feel more complete and fully styled.
Rustic Wood LED Lanterns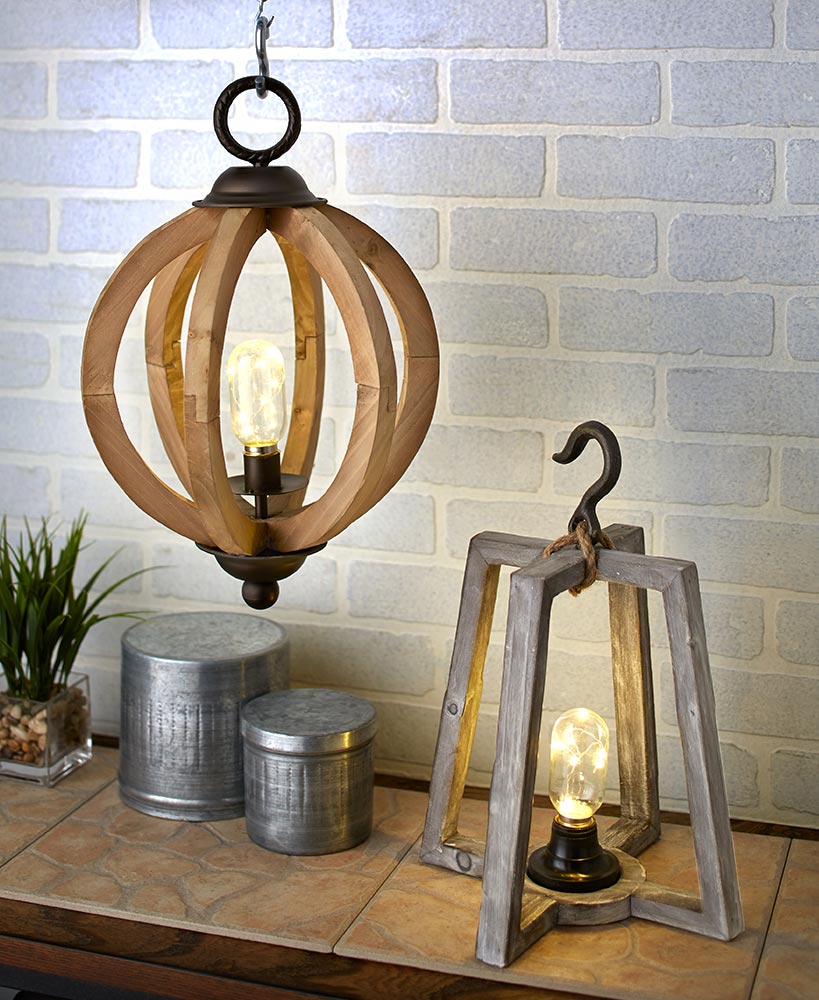 Light up your home rustic style with these Rustic Wood LED Lanterns!
The rustic sphere lantern can hang over a desk or table and the wood box lantern can stand on a surface or can be optionally hung from its top hook.
---
---
Our February catalog has everything you need to get ready for the spring! From Easter inspiration to live flowers to colorful accents and more, find great deals here.