10 Fun Christmas Games For The Whole Family
Christmas is a beautiful time of year to spend time bonding with your family by watching holiday movies together, eating delicious feasts, and doing fun festive activities.
Whether you want to find new traditions for your family to do each year or are just looking for some extra Christmas activities to add to your family gathering, here are 10 fun Christmas games for the whole family to play together!
---
1. Oven Mitt Unwrap Game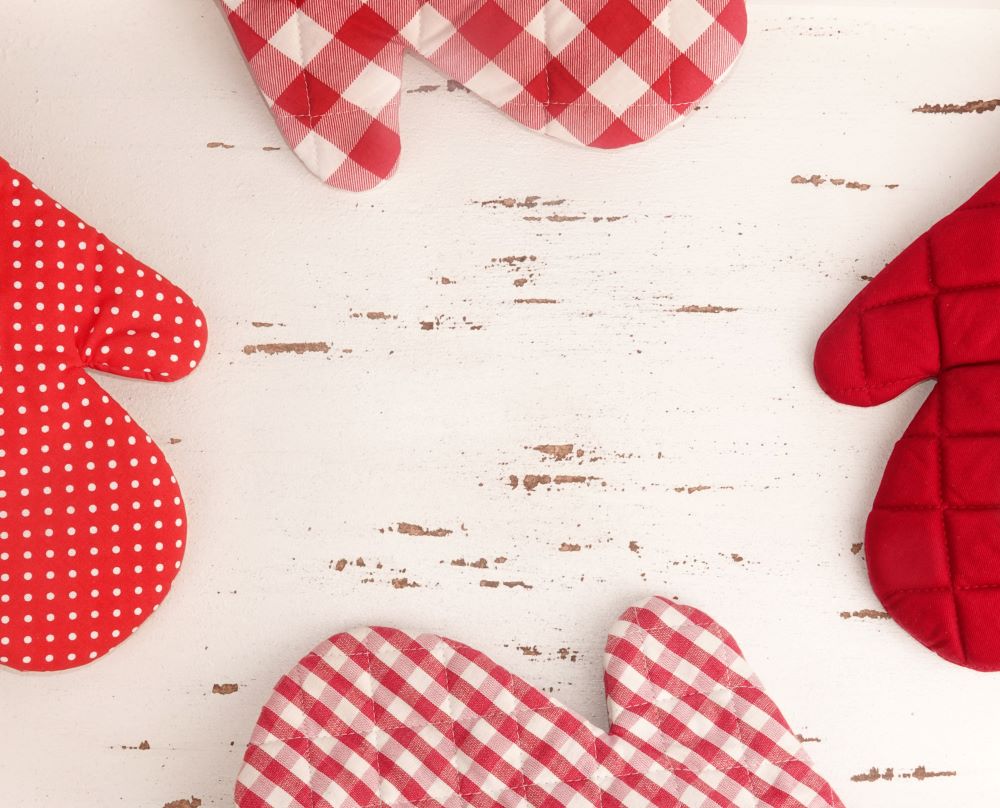 This game is an entertaining way to open a gift! First, do some prep work by wrapping a special gift in multiple layers of wrapping paper and inside of multiple boxes.
To play the game, choose a number from 1 to 6. Each person takes turn rolling 1 die. When someone lands on the chosen number, they can start unwrapping the gift while wearing 2 oven mitts – this is comically challenging for anyone of any age!
Keep taking turns, and each time someone else lands on the chosen number, it's their turn to unwrap the gift with oven mitts. Whoever reaches the gift first wins it as the prize!
2. Candy Cane Hunt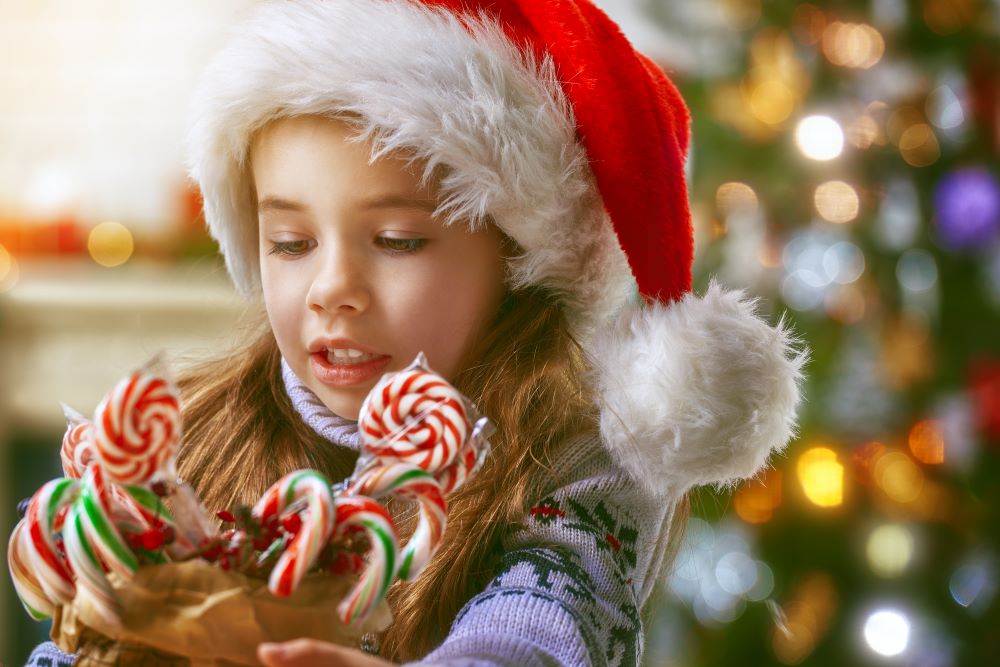 The Candy Cane Hunt is a fun game for all of the kids to play together. It's very similar to an Easter egg hunt, but it's more fitting for the Christmas season.
Hide candy canes throughout the house. Make sure some are easy to see and some are completely hidden to make it more of a challenge. Give each of the kids a holiday bag and have them go on their hunt for candy canes. Whoever finds the most candy canes wins a special prize!
You can also hide a special rainbow candy cane somewhere in the house that is worth extra points to whoever finds it. Make sure this one is more cleverly hidden!
3. Christmas Charades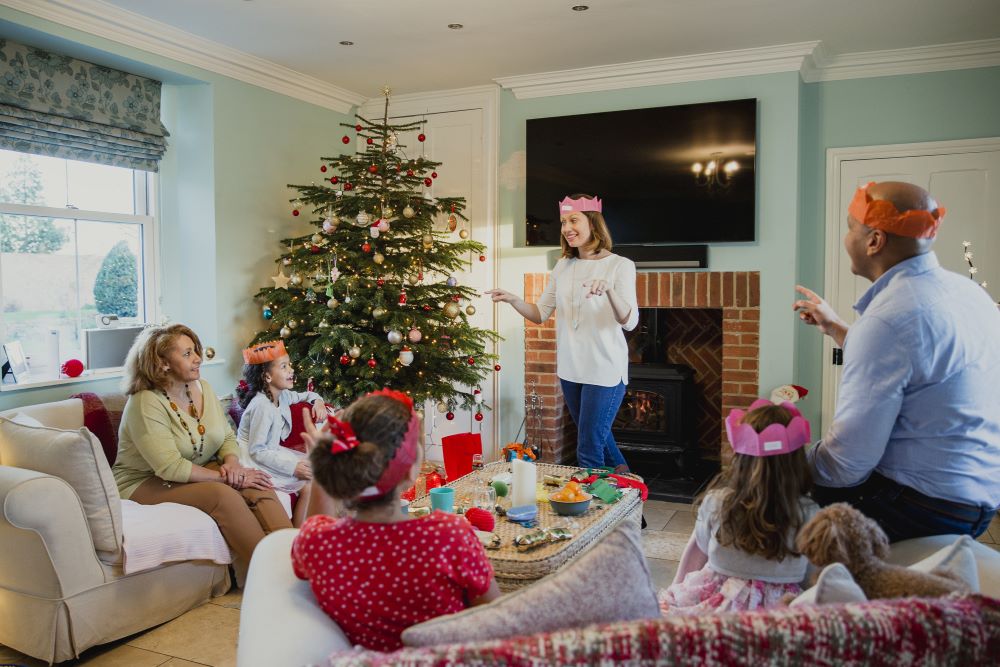 Christmas charades is a holiday spin on an interactive game that everyone already knows and loves!
On scraps of paper, write down a bunch of different Christmas movies, songs, characters, and more. Mix the scraps up in a Santa hat and have each player take turns picking a piece of paper and acting it out.
If you have a large family, divide up into teams for some competitive fun. If your family is on the smaller side, you can all work together to guess the answer.
4. Snowball Toss Game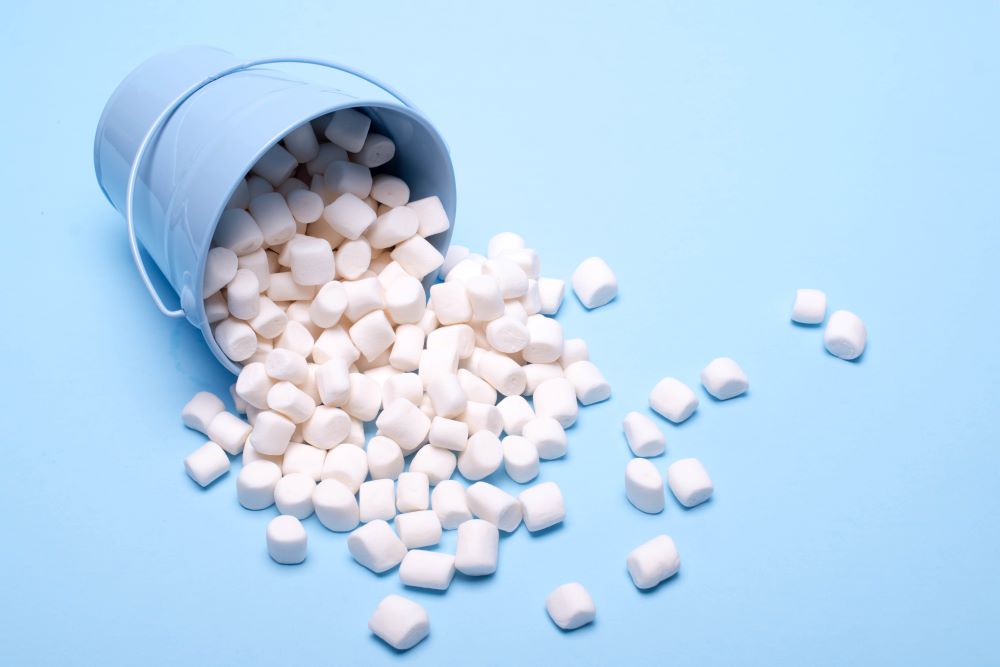 The Snowball Toss game can be a fun challenge for people of all ages. Marshmallows act as the "snowballs" in this game.
Set up a bucket on the floor outside of a room. Then, hang a wreath in the doorway of the room. Each person takes turns tossing marshmallows through the wreath, trying to land them inside of the bucket.
Set a time limit to see how many marshmallows each person can get inside the bucket before the time runs out. The winner can get a special prize.
5. Pin The Nose On Rudolph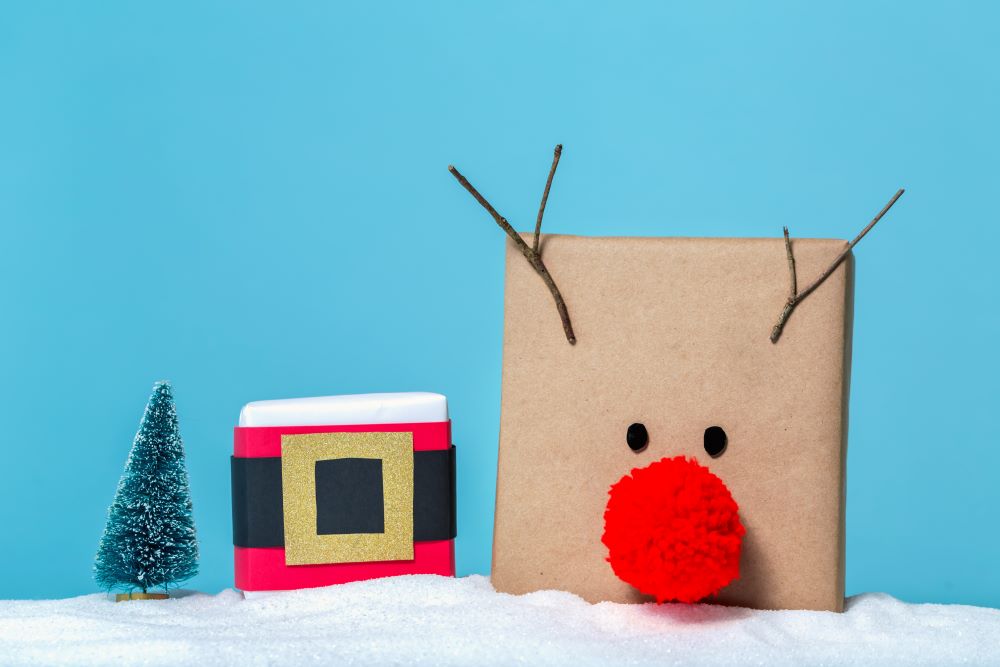 Much like the classic game of "Pin The Tail On The Donkey", the "Pin The Nose On Rudolph" game gives it a Christmas twist.
Print off a picture of Rudolph or create your own with brown construction paper and hang it on the wall. Each person takes a turn by putting on a blindfold and sticking a red pom pom to the paper where they think Rudolph's nose goes.
Whoever gets the closest to putting the nose in the right spot wins a prize!
6. Christmas Cookie Decorating Contest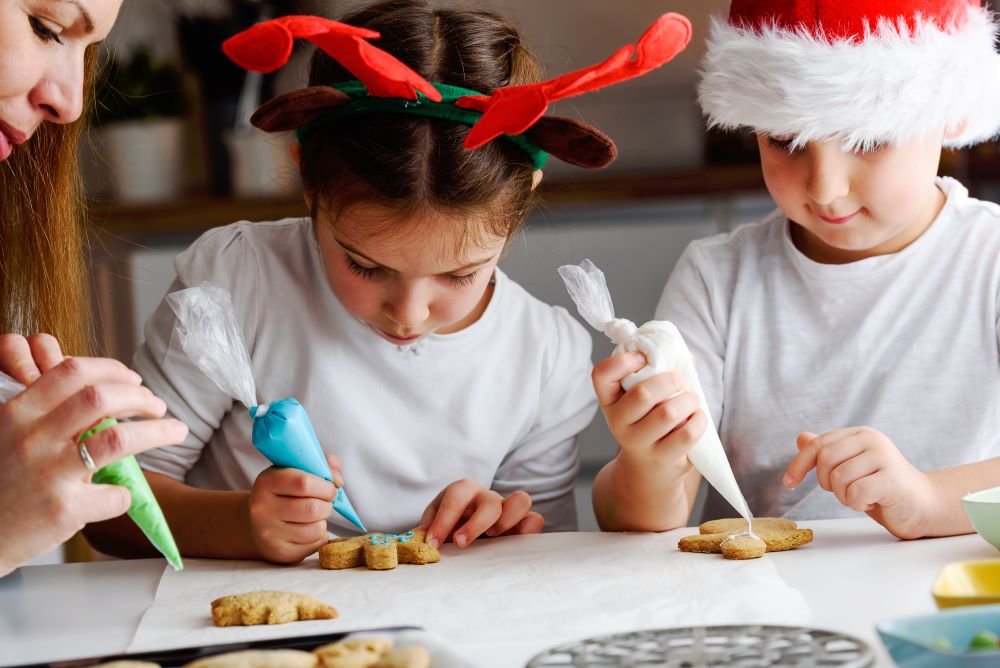 You can't have Christmas without Christmas cookies! Take cookies to the next level by having a Christmas cookie decorating contest.
A cookie decorating contest is a great idea for large families. Set a time limit and have everyone begin their decorating when the timer starts. People can work in teams, especially if there are small children participating. Determine a group of "judges" to pick a first, second, and third place winner.
You can also post the pictures of the cookies on Facebook where your Facebook friends can vote on the winner. This can make it more unbiased!
7. Ornament On A Spoon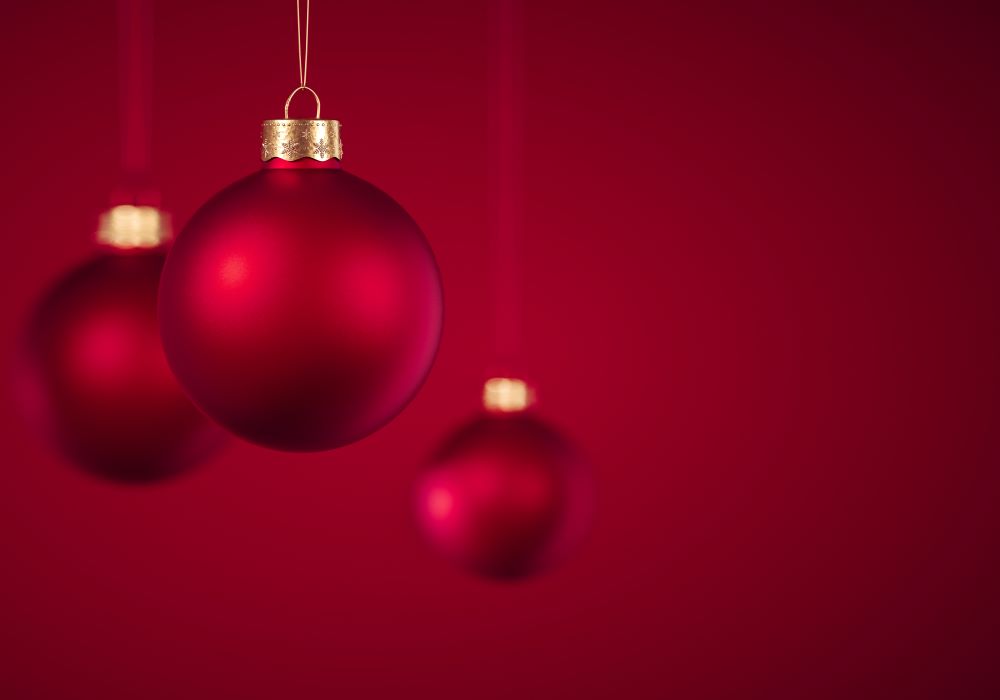 The Ornament On A Spoon game requires a little more prep work but is worth it if you have a large family who can play. To prepare, set up a homemade obstacle course in your basement or other large room in your house.
Divide everyone into teams. When the game starts, each person will walk through the obstacle course holding a spoon with an ornament on it. The goal is to not drop the ornament, so make sure the obstacle course is challenging enough for them! (Tip: include areas that they have to climb over).
Once the player makes it through the obstacle course, they have to carefully hand the spoon off to the next player on their team. Whichever team successfully completes the course first wins the game.
8. White Elephant Game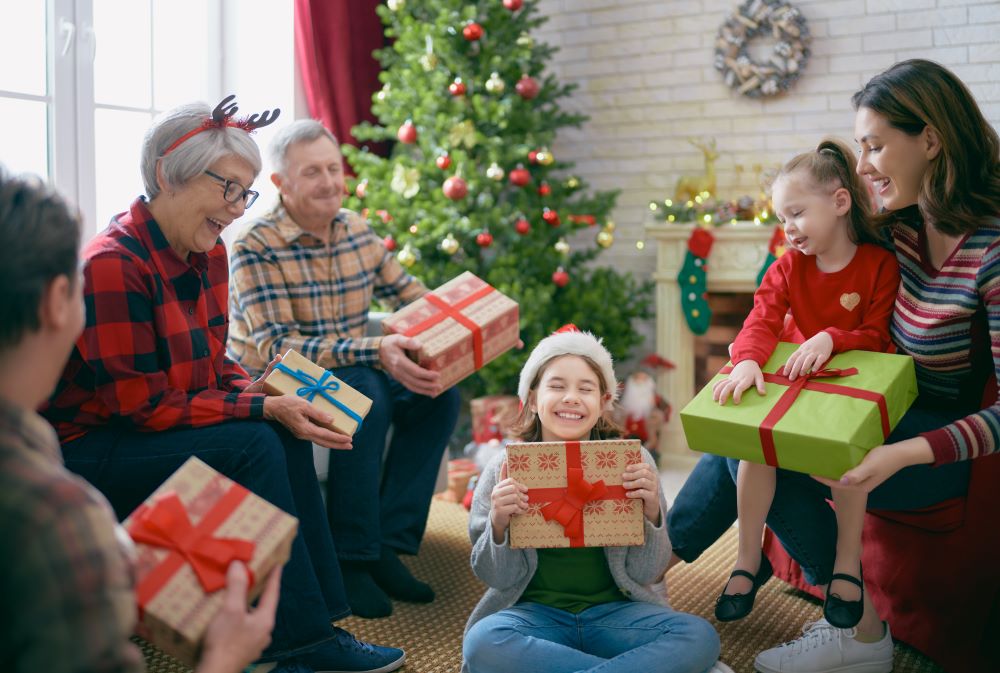 The White Elephant game is a popular Christmas game that is great for people of all ages and works well in very large groups. This is a fun idea if you're having a large gathering with your extended family.
In order to participate, everyone has to bring a wrapped gift to place in the center of the room. Feel free to set a minimum and maximum price limit to the gifts or just let everyone go crazy with it. Make sure to help young children pick out gifts to bring to the game so they can participate.
Have everyone pull a number out of a hat. When each person's number is called, they get to choose a gift to open, or they can opt to "steal" a gift that someone else has already opened. A gift can only be "stolen" up to 3 times so make sure that everyone keeps track of the steals. If someone's gift is stolen from them, they get to open a new gift.
9. Musical Gifts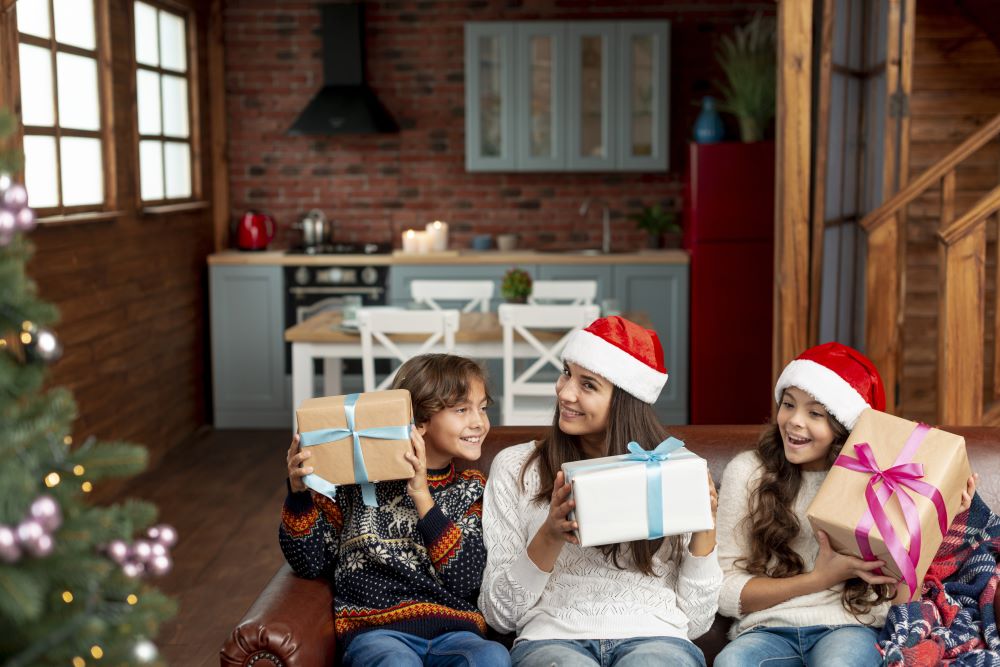 Musical gifts is similar to musical chairs but it involves passing around wrapped presents instead of circling around chairs.
Wrap up two different gifts in multiple layers of wrapping paper before playing this game. Have the players sit in a circle. When the music starts, the players have to quickly keep passing the gifts to the person on their left. When the music stops, the people with the gifts can start unwrapping them. But when the music starts up again, they have to keep on passing them around.
Turn the music on and off throughout the game. The players who fully unwrap the gifts get to keep them as their prize!
10. What's In Santa's Hat?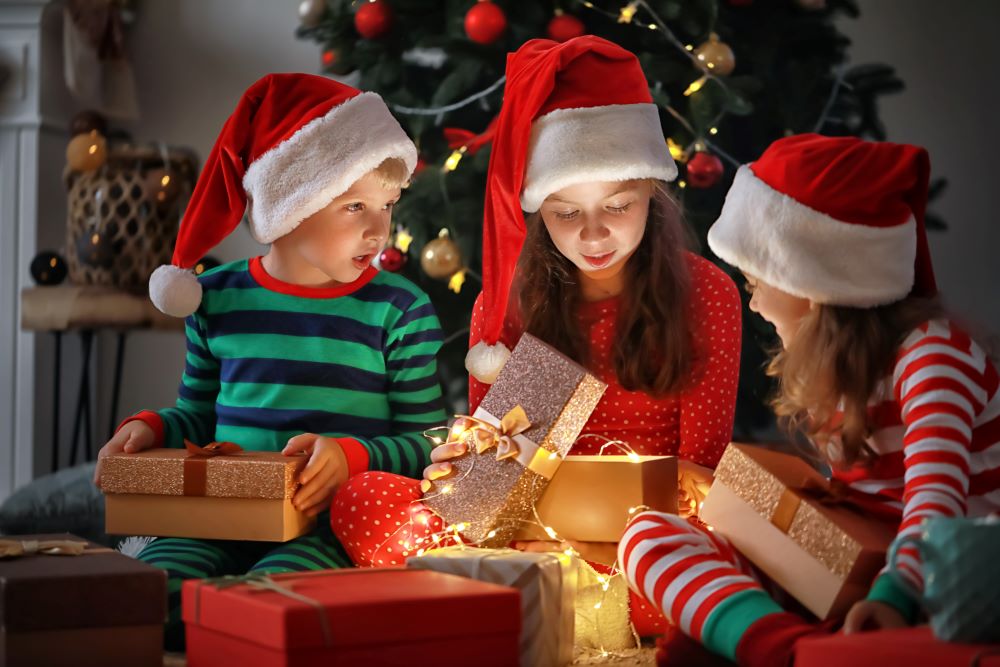 This guessing game is mostly fun for younger kids but can still be fun for the whole family to play along or watch.
Take a bunch of Santa hats and place random items into each one. Make sure they are distinct items that have various textures, sizes, and consistencies, such as marbles and slime.
Have each kid feel the outside of the hat without looking inside of it and have them guess what's inside of each hat. Whoever has the most correct guesses wins the game.
---
LTD Commodities Christmas Games
We have festive Christmas games and activities that the whole family can enjoy together! From card games to trivia games to puzzles and more, these are some fun activities that you can do with your family on Christmas Eve or anytime during the holiday season.
---
Now that you have your Christmas activities planned, it's time to plan everything else! From gift ideas to decoration inspiration, we have you covered.