5 Affordable Garage Organization Tips To Clean Up Your Space
Your garage can quickly become the space for all your extra items that don't have a place in your home. While your garage can easily become cluttered, there are some simple ways to keep it neat and tidy. Prevent a mess by putting just a little bit of time into organizing your garage without spending too much money. Here are 9 affordable garage organization tips to clean up your space.
---
1. Use Filing Cabinets In Your Garage To Store Tools & Other Items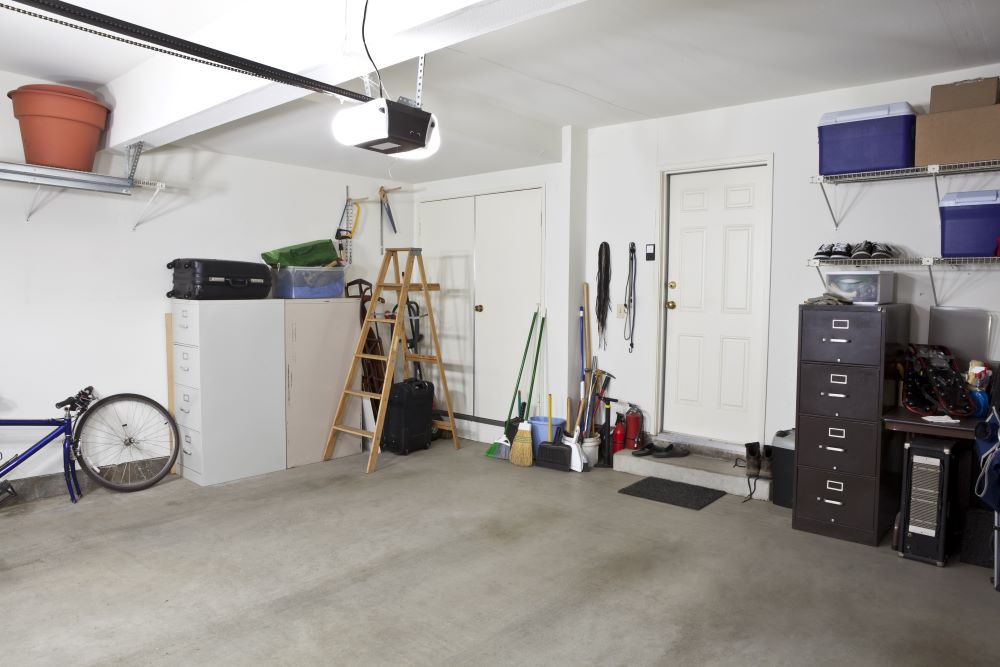 Filing cabinets aren't just for organizing office supplies! Use filing cabinets inside your garage for a unique and convenient way to store some of your essential items. These cabinets can make your garage look more sleek and tidy as opposed to open shelving. If you want an organized garage with a lot of room to spare, this tip is for you.
Filing cabinets can be used to hold many things in your garage, depending on your needs. You can place multiple cabinets next to each other or spread them out in different areas of the garage. Either way, you'll still achieve a nice sleek storage look. It's best to place the cabinets near the door for convenience, but they can also work in an open corner or set up against one of the side walls.
Garage Organization Tips: What To Store In Filing Cabinets
Tools and flashlights
Extra cleaning products
Windshield washer fluid and other car accessories
Gardening supplies
---
2. Organize Your Garage With Clear Bins Inside Of Cubby Shelves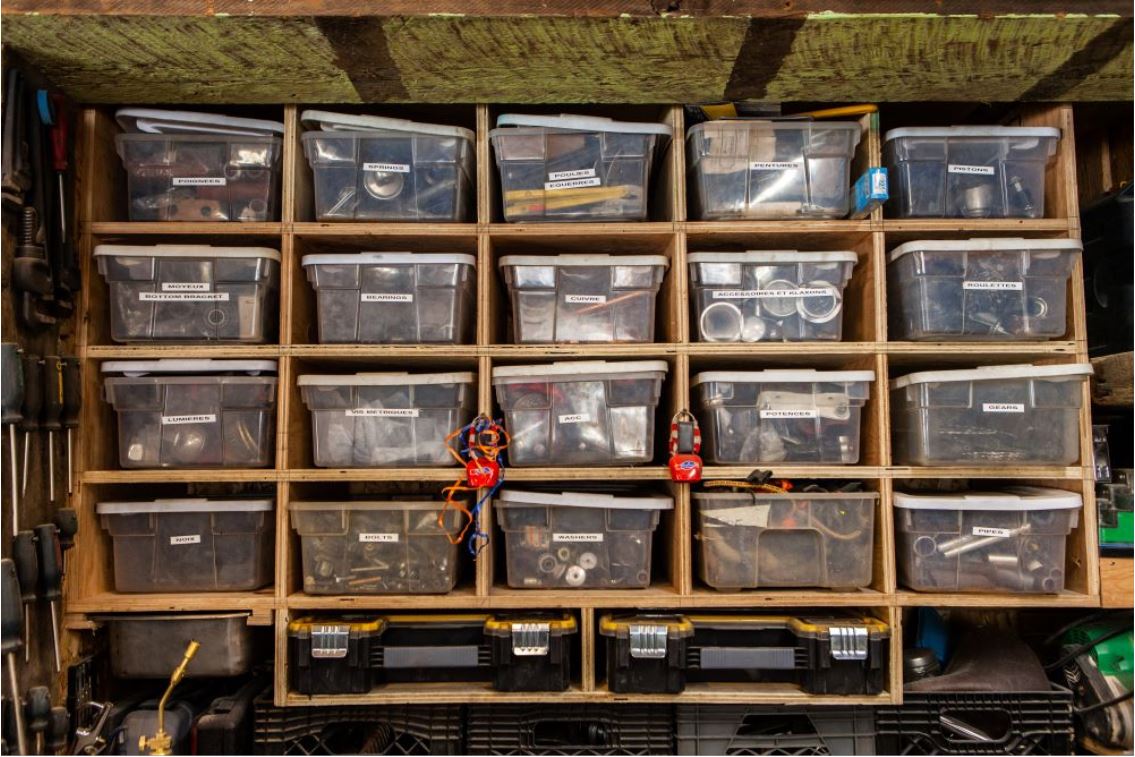 Storage and organization can become complicated when you can't visually see everything that you have. While you do want to have some elements of hidden storage for things like seasonal items, it's important to be able to clearly see anything that you're looking for in the garage.
A great way to increase storage visibility in your garage is to instill cubby shelves on the wall and fill them with clear bins. Make sure the shelves are deep enough to hold a decent sized bin, and make sure to label each bin as well to further clarify which items you have.
This clear bin storage hack is perfect for organizing items such as tools, garden supplies, crafting items, car supplies, outdoor toys, books, extra clothing, and other necessities that you don't want to forget about.
---
3. Hang Bicycles & Sports Equipment On The Garage Walls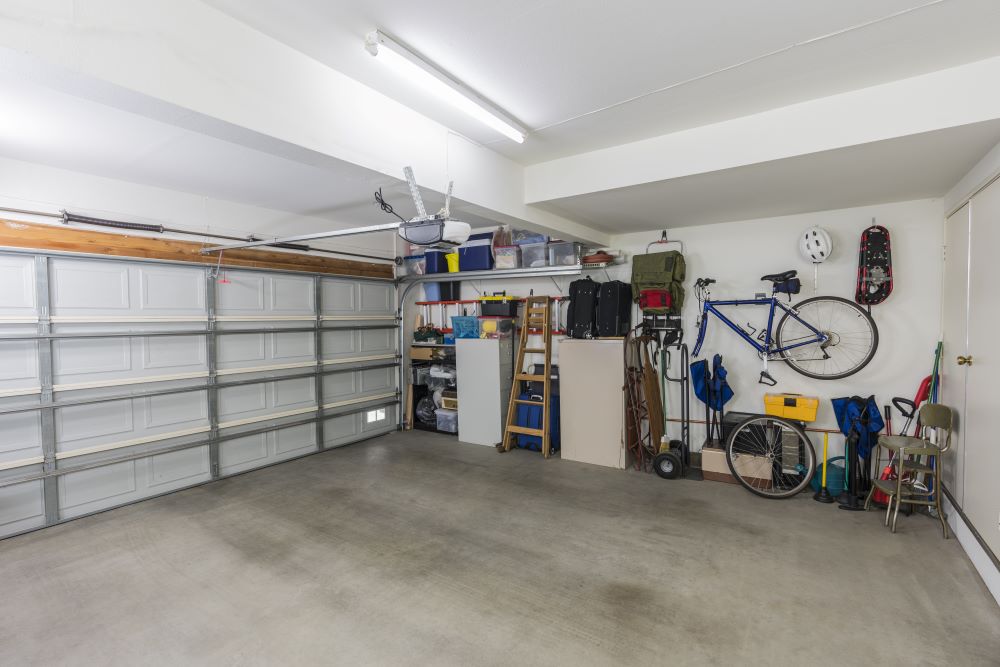 If you and your family are sporty, you probably use the garage to store a lot of your equipment. These items can quickly build up in the garage and cause unnecessary clutter, leaving little to no room for other important items.
Bicycles, skateboards, snowboard, canoes, and any other sporting goods can easily be hung from hooks on the garage walls. Take advantage of your wall space as much as possible to free up some space on the garage floor for other items that can't be hung up.
Optionally, you can also hang some items from hooks on the garage ceiling instead of the walls. Of course just be cautious of low hanging items when walking through the garage!
---
4. Keep Some Tools Hanging On The Garage Wall To Keep The Floor Clean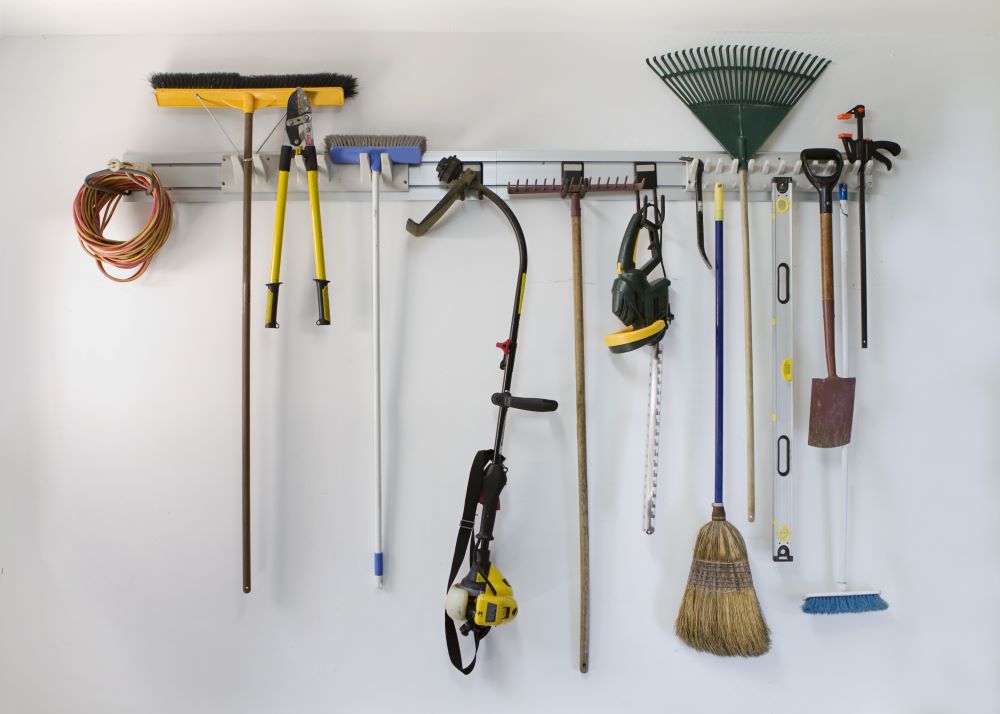 Do have brooms, rakes, shovels, a hose, and other similar items sitting on the garage floor leaned up against the wall? Clear up some space on the floor by hanging these items up on hooks on the wall. Set a designated area of your garage to store these items for easy access.
You can even create separate areas for your garden equipment, winter and snow equipment, and summer lawn tools. Having these divided up into their own sections of the garage will help you stay organized and make it easier to find things in the long run.
Use simple hooks to hang these items up on the walls, or you can use alternative methods such as a pegboard, a mop/broom holder, or a specific storage rack. Whichever you use, make sure it'll be sturdy enough to hold every item that you have.
---
5. Use Drawer Dividers To Organize Screws, Tools, & Other Small Items In The Garage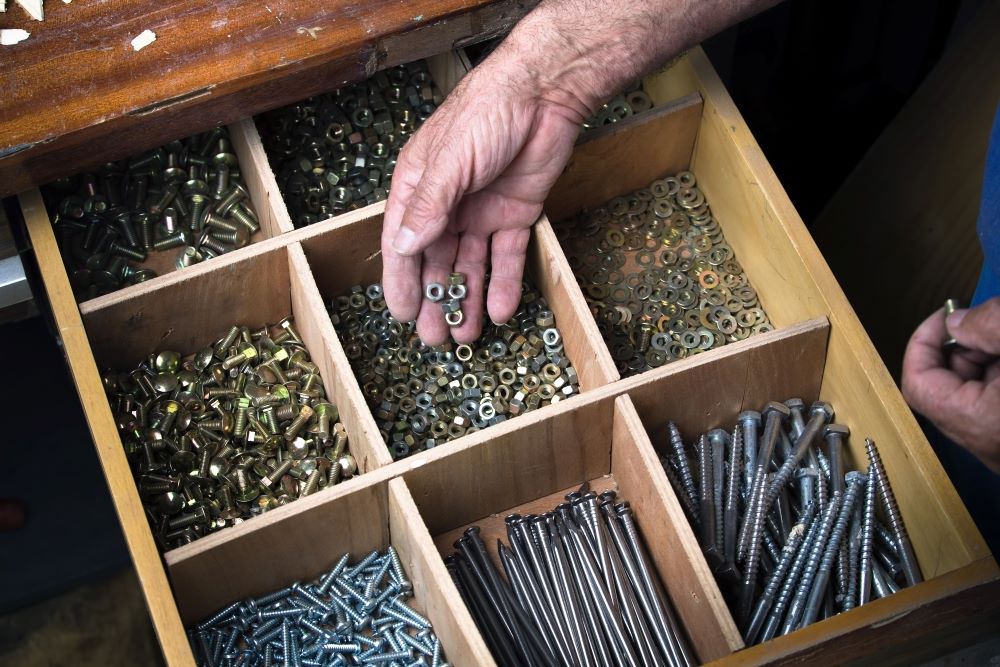 If you don't have the room in your garage to add a lot of cabinets and drawers, you can easily divide up the drawers to store more items. Drawer dividers allow you to stay organized while working with a smaller amount of space.
Depending on your needs, you can use drawer dividers in your garage for almost anything, but here are some ideas to get you started:
Nails, screws and small tools
Batteries (note: it's best to not store batteries in hot temperatures)
Crafting supplies
Small garden tools and accessories
---
Want even more garage organization tips and inspiration? Check out our selection of Storage Solutions to find organizers and tools that will help you keep your garage looking neat and tidy, along with the rest of your home!
---
Read Next: Small Bathroom Storage Hacks: Maximizing Space Under The Sink