9 Cute Halloween Decorations For A Friendly Theme
Halloween doesn't always have to be scary – you can easily create a friendly and fun Halloween theme that everyone will love. With the help of friendly characters, harvest colors, and cheerful sentiments, you can transform your space into a happy scene for Halloween. A friendly Halloween decor theme is great for welcoming trick-or-treaters, throwing a kids Halloween party, or just setting up a spirited and fun space for yourself. This guide will give you some inspiration on how to set up a friendly Halloween decor theme throughout your home and it include LTD's top 9 cute Halloween decorations to help you get started on your decor spread.
---
How To Set Up A Friendly Halloween Decor Theme
---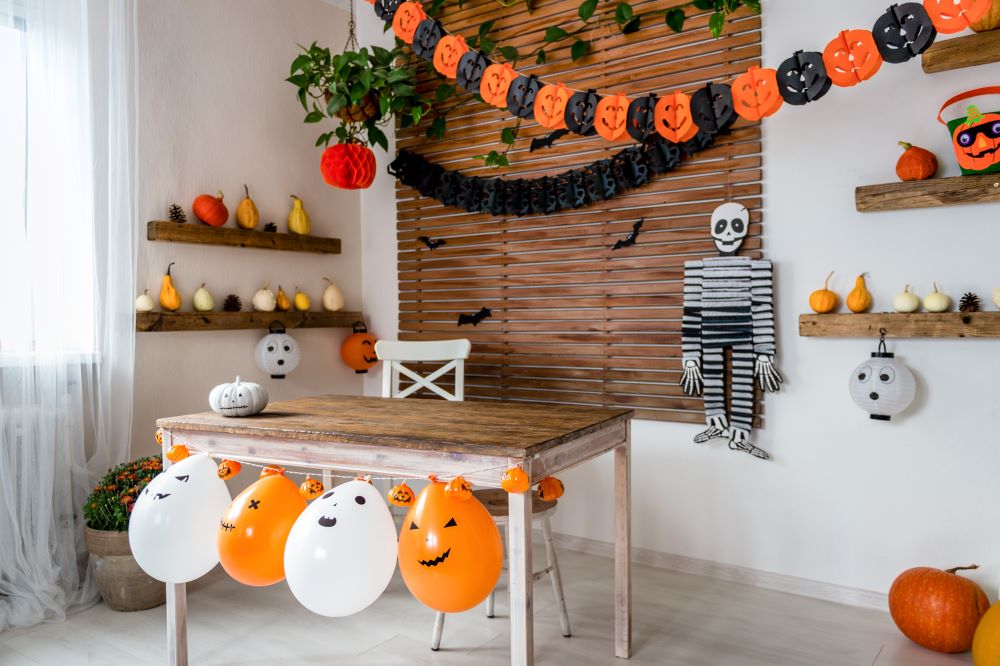 Setting up a friendly Halloween decor theme can be made easy with the help of lighthearted characters, bright lights, cheerful color schemes, and much more. The idea is to create a lighthearted scene while still maintaining a festive appearance. Bring in a lot of orange within your color scheme and add some white to keep it looking bright and fresh. Whether you decorate your indoor area or your front porch and yard, you can easily bring the friendly and cute theme to any area.
Friendly Halloween Characters
You can typically find friendly versions of most Halloween characters to use for your spread of decorations. Look for happy faces, cute expressions, and bright colors. You can also find Halloween characters that include cheerful sentiments and welcoming messages that can fit in well with your theme. Here are some typical Halloween characters that you can find friendly versions of:
Pumpkins
Ghosts
Candy corn characters
Skeletons
Mummies
Cute Halloween Decorating Ideas
If you're looking to decorate with a cute and friendly theme, the possibilities are endless. You can bring this theme onto your front porch for trick-or-treaters, you can display the cute theme loud and proud in your front yard, or you can decorate the inside of your home for a party. Feel free to combine some of these ideas for a bright and exciting look, or choose one idea for a more simple appearance.
Display pumpkin string lights around your porch.
Decorate your entryway table with a friendly ghost statue, a pumpkin, and some twinkly string lights.
Create a candy corn theme on your front porch with a sentiment sign, a candy wreath, and some orange string lights.
Hang a silly skeleton on the wall of your living room.
Use fun Halloween sentiment hand towels in your bathroom and kitchen.
Decorate your mantel with candy themed decorations and lighted pumpkins.
Hang up friendly ghosts from the ceiling.
Display paper pumpkins and paper characters throughout your home (these can be hand crafted).
Set up a friendly pumpkin inflatable to display in your front yard.
---
How To Decorate For A Cute Halloween Party
---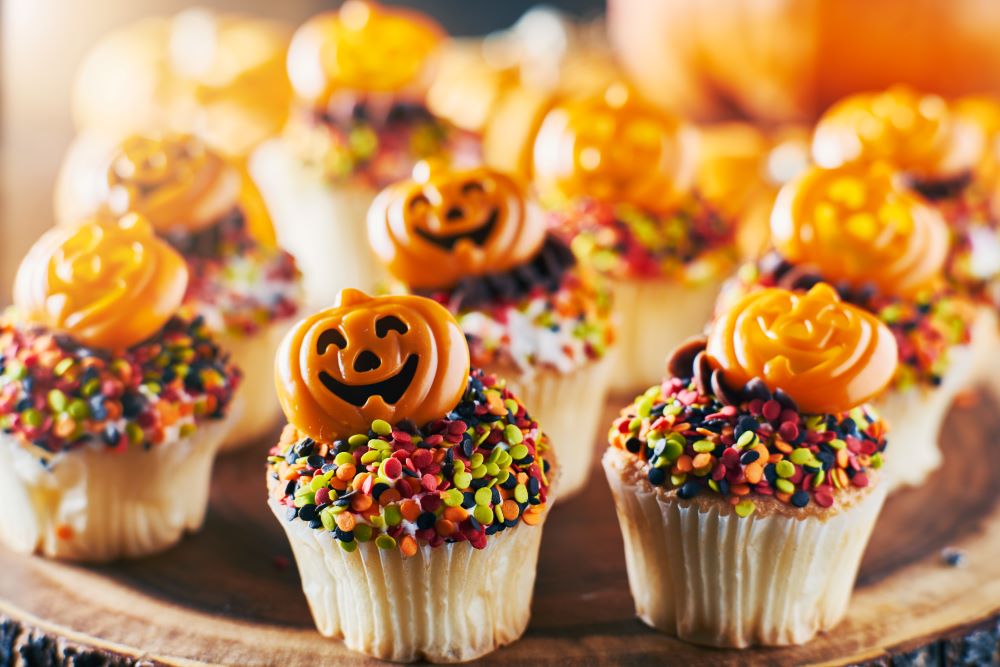 If you're planning a Halloween party for kids or if you want your party to be lighthearted and friendly, you can easily create a cute Halloween theme for your guests. From the spread of decorations throughout your home to the food and treats that you serve, you can create a fun theme that will truly wow any guest. Check out some simple tips below for setting up a cute Halloween party.
Simple Tips For A Cute Halloween Party
Use a large amount of friendly character decorations to amplify the Halloween feeling.
Display string lights and lighted decor in colors like orange and purple.
Create a different theme in each room to make the party even more fun. For instance, one room can be a candy theme, another can be a pumpkin theme, another can be a friendly ghost theme, etc.
Play upbeat and popular music to keep the party feeling light and happy.
Include crafts for kids and fun Halloween themed games to keep the guests entertained.
Serve Halloween themed treats and food with fun characters and colors. For example, serve cupcakes with orange sprinkles, pumpkin shaped finger sandwiches, appealing jars of candies, and much more.
---
LTD's Top 9 Cute Halloween Decorations
---
Now that you've gained some inspiration and ideas for setting up a friendly Halloween decor theme, it's time to shop! LTD has you covered with our selection of cute Halloween decorations that will fit into your indoor and outdoor space. Whether you want to decorate your space for a party or if you just want to get into the Halloween spirit, LTD can help you get it done. From cheerful characters like ghosts and pumpkins, to other charming accents and more, check out LTD's top 9 cute Halloween decorations to get started on your holiday decorating.
---
Want even more Halloween inspiration? Visit our Halloween Decoration Headquarters to find more cute Halloween decorations and other themes to create your ideal Halloween setup this season.