Best Places to Camp Around the Country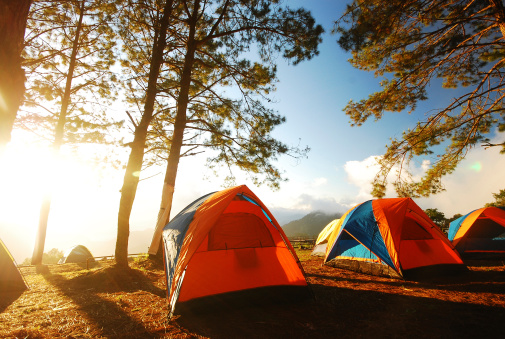 There is only so much time Mother Nature allows us to enjoy warm weather — so have to take advantage of summer in every way we can. Of course camping allows us to be one with the outdoors both day and night. And while we know what to do, figuring out where to go might be a challenge. Here are some of the best places to camp around the country.
Florida Not far from Cape Coral, on the Gulf Coast of Florida, cushy camping surrounded by water is best at Cayo Costa State Park where secluded beaches are lined by pine forests and swamps. The island is only accessible by ferry or private boat which means the nine mile island has hiking trails to lead you from the campgrounds to the water to snorkel and fish or watch for manatees and dolphins.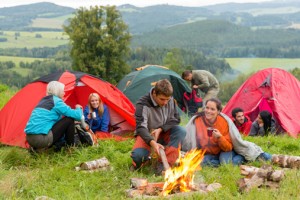 Illinois In the southernmost tip of Illinois, nestled between Missouri and Indiana is Giant City State Park. The park has everything you might want for an active camping trip – rock climbing, horseback riding, hiking and fishing. The campsites vary in accommodations – sites with water, electricity and showers are available for reservation, but you can also use the walk-in sites without all the amenities.
California Three hours west of San Francisco and four hours north of Los Angeles, is some of California's most impressive landscape at Yosemite National Park. Cascading waterfalls, towering sequoias and tranquil trails attract more than four million visitors every year. There are thirteen campsites where you can pitch a tent, but motels and cabins are available for those who like a bed and bath.
New York Just north of Lake Ontario and south of Canada, Canoe-Picnic Point State Park is open for island tent camping. What makes this campground more interesting than others is it is only accessible by boat, so you have to pack accordingly and budget for boat rental. The site is great for fishing and you can cook what you catch at the picnic ground where there are communal cooking facilities.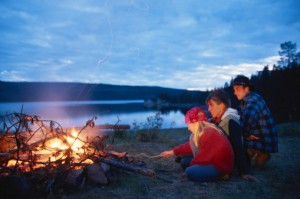 Pennsylvania In eastern Pennsylvania, camping, fishing and hiking is best at Locust State Park. Hiking and biking allows you to take in the lush forest and wetlands on your own, but the park provides guided tours to examine the lake and Pennsylvania wildlife. There are lakeside campsites for those who want to swim or boat and sites to accommodate RVs and campers.
Wherever you are, you're never too far from a great camping trip. You don't have to drive to enjoy the great outdoors; sometimes your backyard makes the perfect campground. Near or far, shop LTD Commodities for great products to make your camping trip spectacular.