Items We Adore: LTD's Product Picks for the Week for Back to School
It seems like summer just arrived, but it's already time to start thinking about the new school year! There are so many things we have to get prepared for, but if we get the shopping out of the way, we'll have plenty of time for all the activity the waning days of summer have in store for us. We have a few products to get you started! Here are this week's Product Picks for the Week for Back to School.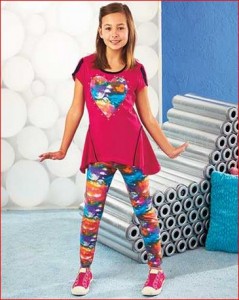 First Impressions Eye-catching and trendy, this 2-Pc. Girls' Galaxy Print Legging Set is a fashionable addition to her wardrobe. The cap-sleeved top features a galaxy-printed shape embellished with sparkling blue and silver rhinestones. The top's uneven hem and contrast trim give it a futuristic look. The vibrant leggings feature a coordinating all-over print. An elastic waistband provides the perfect fit. Cotton and polyester, with a touch of spandex in the leggings for stretch.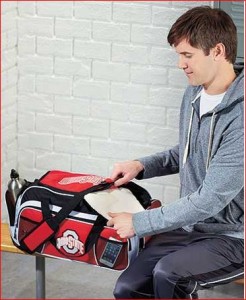 College Bound Show off your team spirit with a Collegiate Duffel Bag. It comes in your school's colors with its logo on the front and its name on the top. Durable and spacious, it has a comfortably padded shoulder strap (27″L) that is adjustable and removable. It also has double carry handles with a 9″ drop that can be joined together with fabric magic. Plenty of pockets help with organization. Full zippered closure.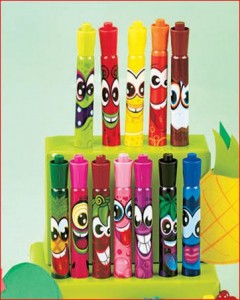 Aroma Art Tools Make your pictures look and smell great with 12-Ct. Scentos Scented Markers. The chisel-tip markers are perfect for creating fun drawings with their own sweet scents. Each marker is decorated with a silly face on the front.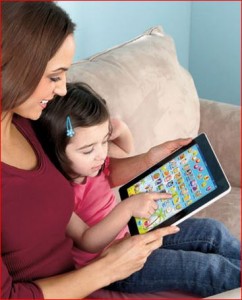 Study Tools This Educational Learning Pad is a multimedia device that's full of buttons, color and sound. It talks and features letter, word and number buttons that teach children how to spell and count. Includes functions such as word learning, letter learning, spelling, quizzes, songs and repeat. The repeat function with the talking feature makes it easy for children to interact and learn. Lightweight and portable, it has a volume control, making it perfect for use at home, on the road, or in a waiting room.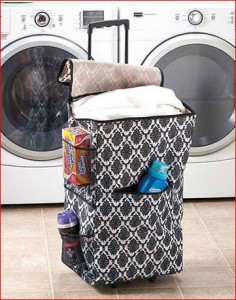 Hassle-Free Housework Make laundry day less of a hassle with this Portable Rolling Hamper. Its adjustable handle and 2 wheels make taking clothing to the laundromat or even to the next room much easier. The lid of the hamper secures with a zipper. A zippered pocket on the front and two mesh pockets on the side let you bring along supplies such as detergent, softener or dryer sheets.
At LTD, we're excited about each season! As we say goodbye to summer with a blowout, we welcome fall with equally spectacular products and celebrations. Look to LTD for products and inspiration for every season.