Halloween Decor 2021: The Ultimate Guide
The spooky season is coming, which means it's time to get started on your Halloween decorating ideas! Whether you want a frightening spread of decorations or a more friendly appearance to welcome trick-or-treaters, you can easily create the look you want this Halloween. This guide includes tips on transitioning your fall decor to Halloween, how to choose a Halloween theme, and a variety of indoor and outdoor Halloween decorating ideas. Check out this simple guide on Halloween decor in 2021 to get started on your holiday transformation.
---
How To Transition From Fall Decor To Halloween Decor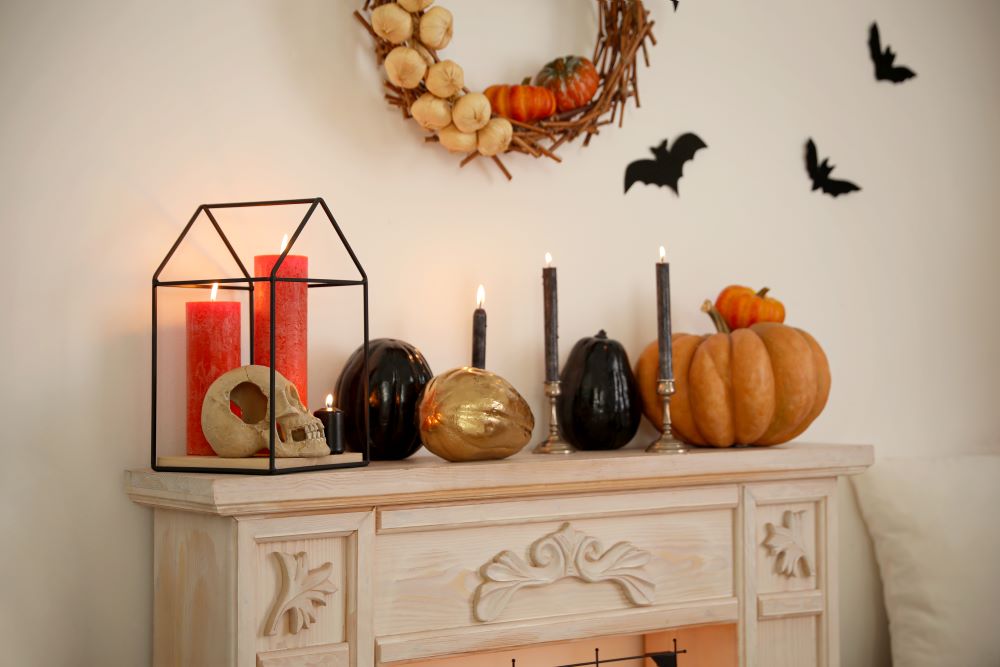 Transitioning from fall decor to Halloween decor is surprisingly easy. You can keep most of your harvest decorations on display and simply add some Halloween touches to your space. No matter what your decorating style is, incorporating some themed Halloween accents throughout your space can help transform it into a festive spread for the holiday.
How To Start Decorating For Halloween
When it comes to Halloween decor, you can truly start decorating whenever you want. However, the best time to start decorating for Halloween is typically late September into early October. This is the sweet spot because it allows you to gradually add more Halloween decorations as the holiday gets closer. You can even swap out some harvest decorations into the month of October to make room for a more established Halloween theme.
If you're not sure where to being with your Halloween decor spread, check out the ideas below for how to transition from fall decor to Halloween decor.
---
Halloween Decor 2021: Choosing A Decorating Theme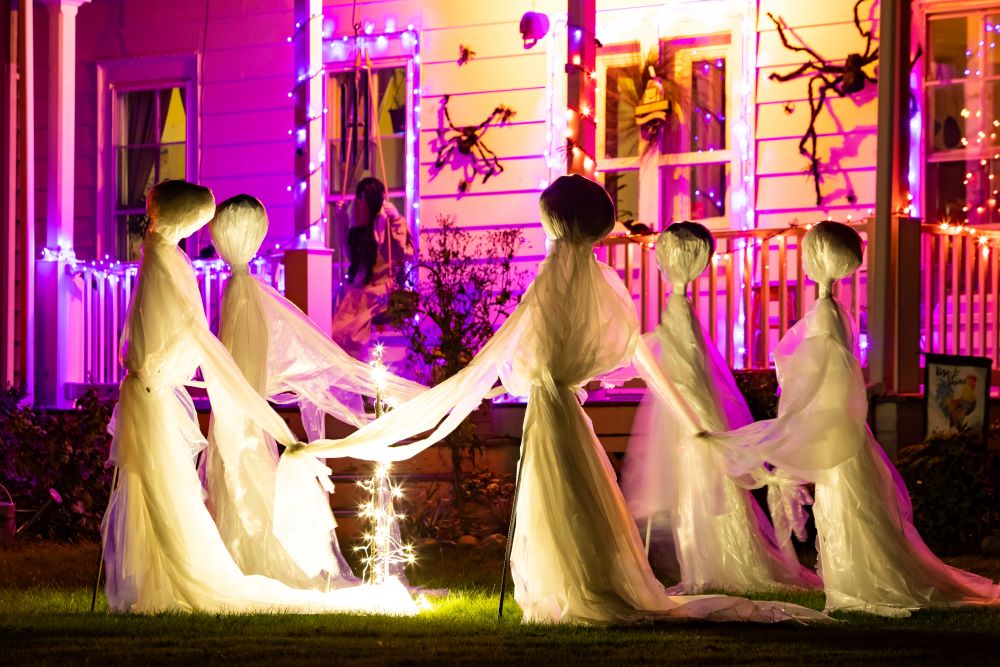 When decorating for Halloween, choosing a theme is a great way to make your home look unique and make the holiday feel even more fun and special. If you aren't sure where to start, ask yourself the following questions when deciding on your Halloween decor theme:
What type of feeling do you want to give off? This is an important factor of your Halloween theme. Decide if you want to give off a scary and frightening feeling, a fun and cheerful feeling, or a more neutral feeling.
How much space do you have to decorate? Your Halloween theme can easily be determined by the amount of space you have to work with. For instance, if you have a smaller space to decorate, you might want to choose a more general or subtle theme.
Do you have kids in the house? If you have kids, they might be afraid of spooky decorations. Take this into consideration and choose a friendly theme instead.
How long do you want to keep the decorations up? Make sure to choose a theme that you won't get sick of, especially if you're planning on leaving the decor up for a long time.
Do you want to use the theme throughout your entire house? Decide if you want to use multiple themes to fill each room, or a different theme to decorate your front porch.
Types Of Halloween Decor Themes
There are so many different types of Halloween decor themes to choose from. No matter what type of environment you want to create, you can easily find the perfect theme for your home. Whether you want to go all out with the theme throughout your home, or just create a subtle and simple look, check out these Halloween decor theme ideas:
---
Indoor Halloween Decorating Ideas
Transform your indoor space with any Halloween theme of your choice to get a full festive look. There are so many opportunities to include Halloween decor throughout your home, no matter what style or look you want. Whether you want a spooky and creative spread of decorations or a simple and charming Halloween look, check out some indoor Halloween decorating ideas below.
---
---
Outdoor Halloween Decorating Ideas
Your outdoor space is the perfect arena to create an incredible spread of Halloween decorations. The porch and yard are fun areas to add Halloween themed decor for trick-or-treaters to see. It's also a fun way to celebrate the Halloween spirit and bring the theme to your neighborhood in style. No matter what theme you want to achieve, check out some outdoor Halloween decorating ideas below.
---
---
Now that you've check out this guide on Halloween decor for 2021, come visit our Halloween Decoration Headquarters for even more inspiration! Find indoor and outdoor Halloween decor, spooky and scary decorations, Halloween characters, animated and motion-activated decorations, and much more.