How To Brighten Up Your Home With Spring Decor
With the spring season quickly approaching, it's time to ditch the winter decorations and transform your home to match the upcoming happy and warm weather. After a long winter season, it's important to make some changes to your decorations in order to feel fresh and new. No matter what decor style your have or what themes you enjoy, there are many ways to make your home feel bright, welcoming, and refreshing. Here are some tips on how to brighten up your home with spring decor.
---
Swap Out Your Warm Winter Linens For Bright Spring Ones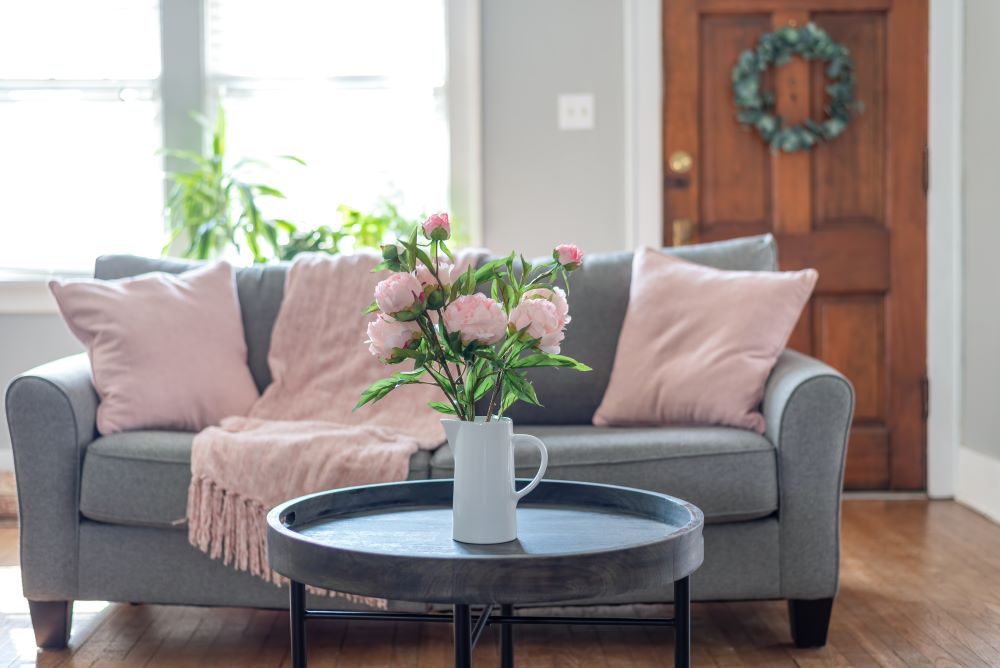 Winter decorations are typically filled with warm and thick fabrics that make your home feel extra comfortable and relaxed. These fabrics are great for feeling cozy during the cold weather seasons; however, they should be the first thing to store away when spring hits.
Start by gathering all your main winter linens and accessories such as throw pillows and blankets, bedding, hand towels, and even curtains. Any area that has a distinct winter appearance with heavy fabrics and darker colors can be swapped out with spring items to make your home feel brighter and more cheerful. Opt for pastel or muted colors for your throw pillows, use lighter and thinner fabrics for your spring bedding and curtains, and incorporate spring themes such as floral patterns.
Also make sure to swap out any winter decorations and accents for spring appropriate ones. If you have anything displayed that significantly represents the winter season, store it away and put out a spring decoration in its place. If you aren't sure where to begin, here are some ideas for spring accents:
Fresh flowers in a vibrant colored vase
Wall signs with spring symbols and themes such as sunflowers, lemons, butterflies, and bees
A flower themed centerpiece on the dining table
Pastel picture frames
Flower themed decorations on the front porch
---
---
Bring Bright Colors Into Your Home For A Fresh Spring Feeling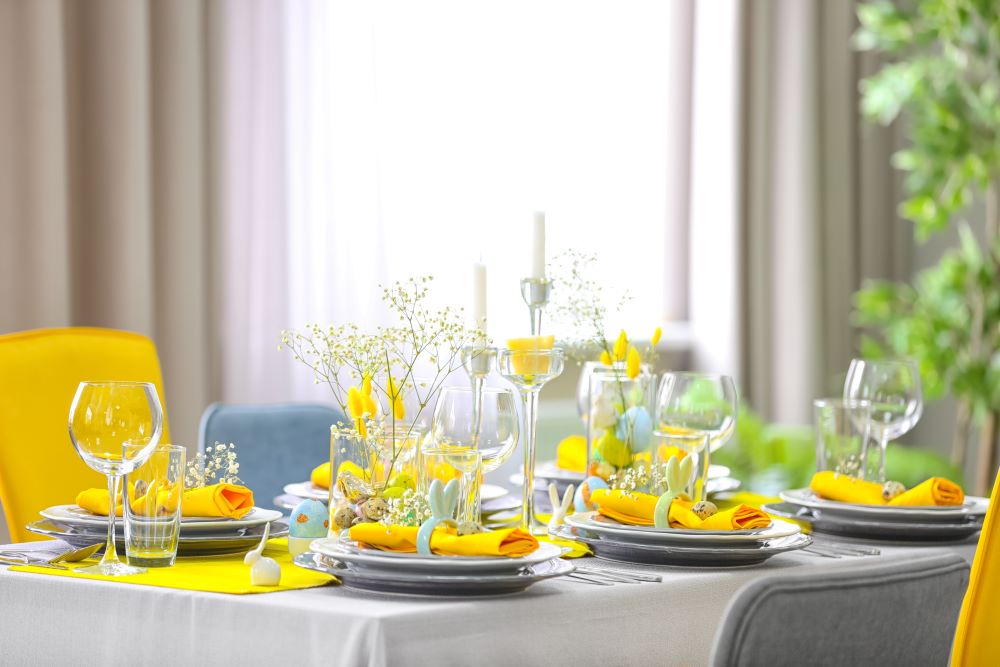 Color scheme is a huge part of decorating your home from spring because they can help create the overall bright and happy feeling that you want to achieve. Decorating with colors is also a fun way to express your personal style. Choose your color scheme based on your own taste mixed with the main colors of of the spring season.
When it comes to spring colors, you can either go for the vibrant color style or you can go for a more muted color variety. Luckily, both color styles will successfully brighten up your home for springtime. You can easily create your color scheme with the help of spring decor and accents such as table linens, throw pillows, flower vases, picture frames, wall art, and much more. If you aren't sure what colors to bring together, check out these ideas below to get started.
Spring Color Scheme Ideas
Blush pink and pastel blue
Lemon yellow and mint green
Violet and light blue
Green, white, and gold
Teal and coral
Emerald green and hot pink
Pastel orange and blush pink
Aqua blue and white
Navy blue and pastel yellow
---
---
Add Fresh Flowers & Plants To Brighten Up Your Home For Spring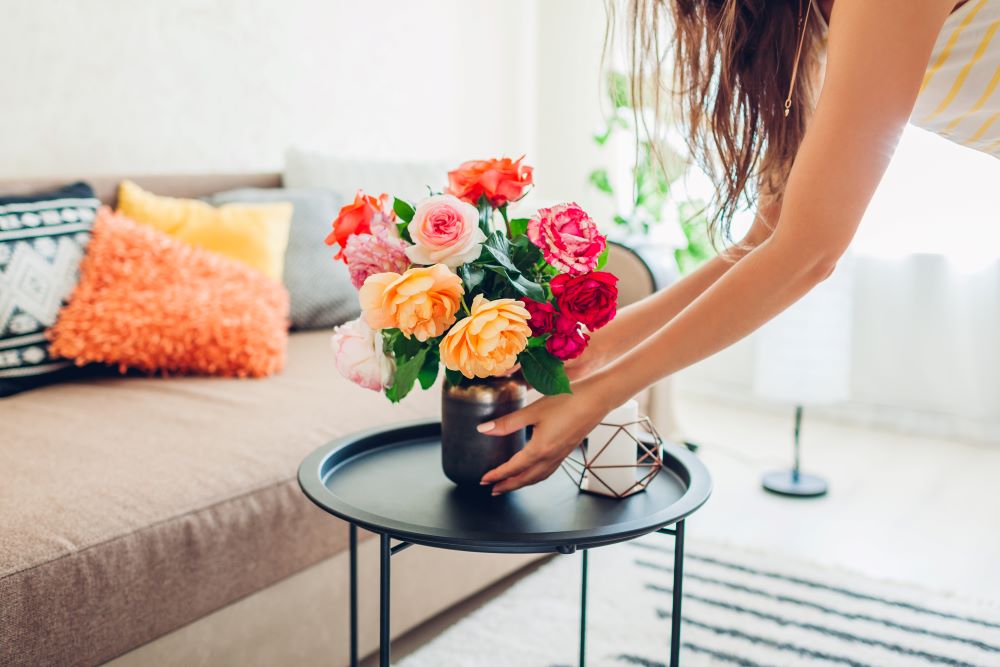 It wouldn't be springtime without fresh flowers and plants! These not only add to your cheerful color scheme, but they also bring in some lovely scents that make your home feel extra refreshing. Flowers and plants look beautiful when combined with other spring decor throughout your home. You can place these in almost any room, but they're especially nice in the kitchen, living room, and entryway.
Make sure to keep your flowers and plants in spring themed vases and planters to amplify the warm weather feeling even more. You can even use alternative style containers for a different look – this can include watering cans, galvanized buckets, water pitchers, mason jars, wine bottles, baskets, teapots, and more. Get creative with your vases and planters to match your decor style and to get a unique look for the spring season.
| Best Flowers For Spring Vases | Best Houseplants For Spring |
| --- | --- |
| Tulips | Peace Lily |
| Hydrangeas | Orchid |
| Lilies | Snake Plant |
| Carnations | Bromeliad |
| Daisies | Sword Fern |
| Gardenias | Aloe Vera |
| Spray Roses | Anthurium |
---
---
Brighten Up Your Home For Spring By Decorating With Fruit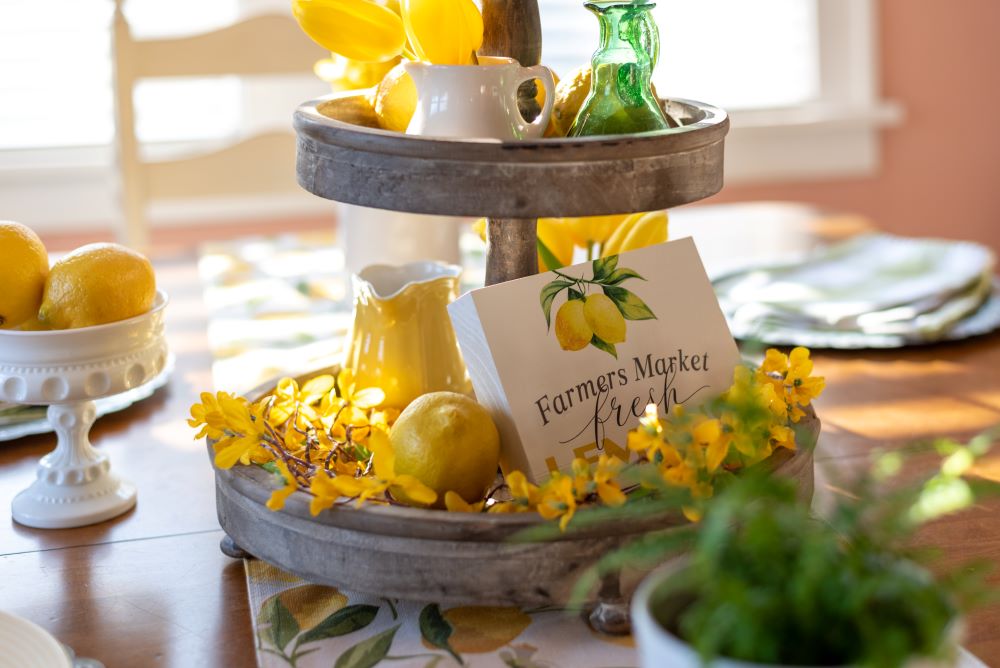 Since spring is all about bright and refreshing feelings, why not add some of the most refreshing items to your spring decor spread – fruit! Whether you decorate with real fruit, faux fruit, or fruit patterned accents, the overall fruity theme will add to the bright and fresh style you want your house to have for the spring season.
There are so many ways to include the fruit theme in your spring decor spread. You can add a bowl of real or faux fruit as a centerpiece on your kitchen island or coffee table, you can use fruit patterned hand towels and a tablecloth, you can include that fruit pattern on wall art and throw pillows, or you can even create a whole dining table spread based on your fruit theme. Lemons are the main fruit to decorate with for spring; however, there are other fruits that will work for the refreshing theme as well. Check out the ideas below.
Fruit Themes For Spring Decor
Lemons
Oranges
Limes
Strawberries
Watermelons
Kiwis
Pineapples
---
---
Make Your Home Feel Extra Fresh With Spring Scented Candles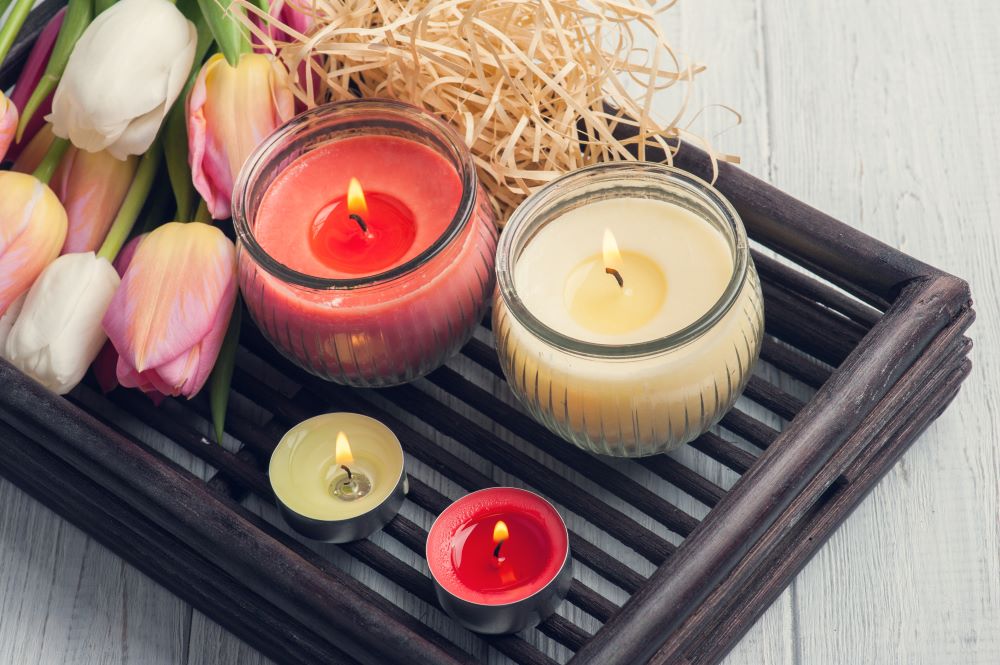 Spring scents can add even more refreshing feelings to your spring decor and can make your home feel more authentic for the warm weather season. While the decorative accents can cover the physical appearance of your home, candles and other scented items can make the entire aesthetic come together and feel more complete.
Scented candles are the best way to bring fresh spring scents into your home. As a bonus, many spring candles are brightly colored and can add an extra decorative touch to any room. You can also use themed candle holders to display your candles, or place them in a decorative tray with other spring decor on a table. Any room in your house can use some refreshing scents; place some candles in your entryway, living room, bathroom, kitchen, or bedroom to brighten up the environment as the weather gets warmer. Alternatively, you can use an essential oil diffuser for another way to add spring scents to your home.
Spring Candle Scents To Bring Into Your Home
Roses, Jasmine, lilies and other floral scents
Orange, lemon, grapefruit, and other citruses
Lavender
Cucumber
Berries
Sea salt
Clean linens
Honey
---
---
Now that you have some inspiration on how to brighten up your home with spring decor, it's time to start decorating! Our selection of Home Decor has everything you'll need for your warm weather decorating. Find wall art, candles, bed and bath collections, curtains, rugs, and much more.