How To Decorate Your Living Room On A Budget
Your living room can easily become a beautiful space where you'll want to spend all your time. With a little bit of effort, you can quickly transform this room through decorations, furniture, and paint. Luckily, you don't have to spend a fortune to get a nicely decorated room that's both stylish and functional. Whether you want to give your living room a new look or if you're starting from scratch, here are some quick and simple hacks on how to decorate your living room on a budget.
---
Paint & Update Living Room Furniture To Get The Look You Want For Less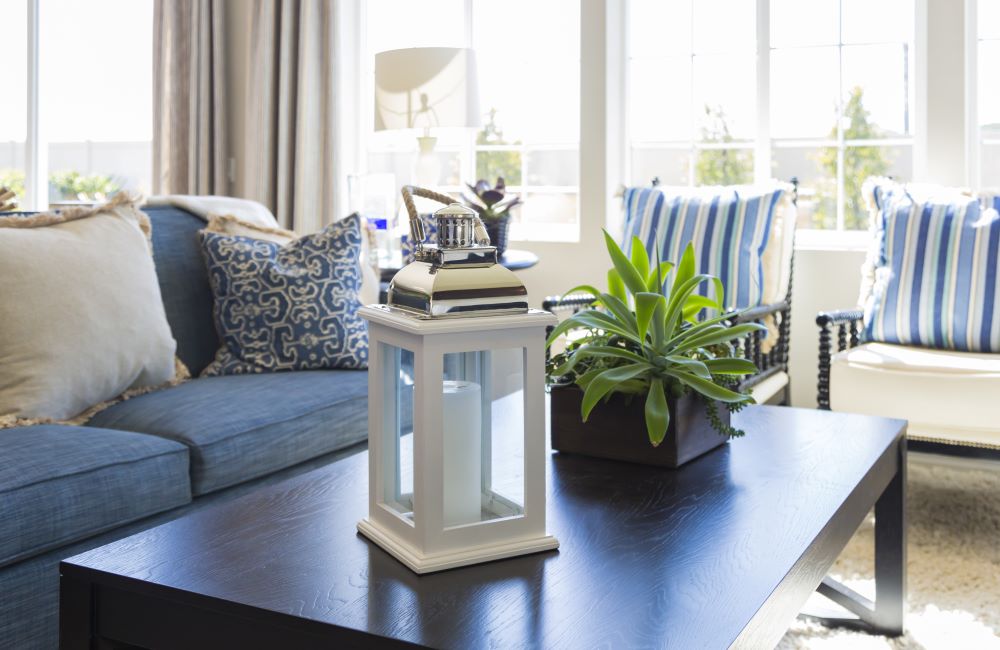 Furniture is a key part of transforming your living room into a stylish space; however, trendy pieces can be pricey. If you're on a budget, you want to be smart with your furniture choices. Instead of spending a large portion of your budget on furniture, use some DIY skills to get the stylish look for less.
DIY Furniture Upgrade Ideas For Your Living Room
One of the easiest DIY upgrade ideas is to buy thrifted furniture and paint it to get the look that you want. For instance, you can buy a plain wooden coffee table from a thrift shop and paint it a bold blue color to give it a modern makeover. You can also do the same with side tables, a console table, and even a TV stand. Painted pieces of furniture can add some eye-catching elements into your living room and can make the space look more expensive than it actually is.
Another DIY upgrade idea is to reupholster an old couch or add some slipcovers to accent chairs to give them a new look. Give them a solid colored upgrade for a sleek and modern look, or use patterned fabric for a quirky and fun appearance. Upgrading these fabrics can save you more money for other decorations and upgrades in the room.
---
Save Money By Moving Decorations From Other Rooms Into Your Living Room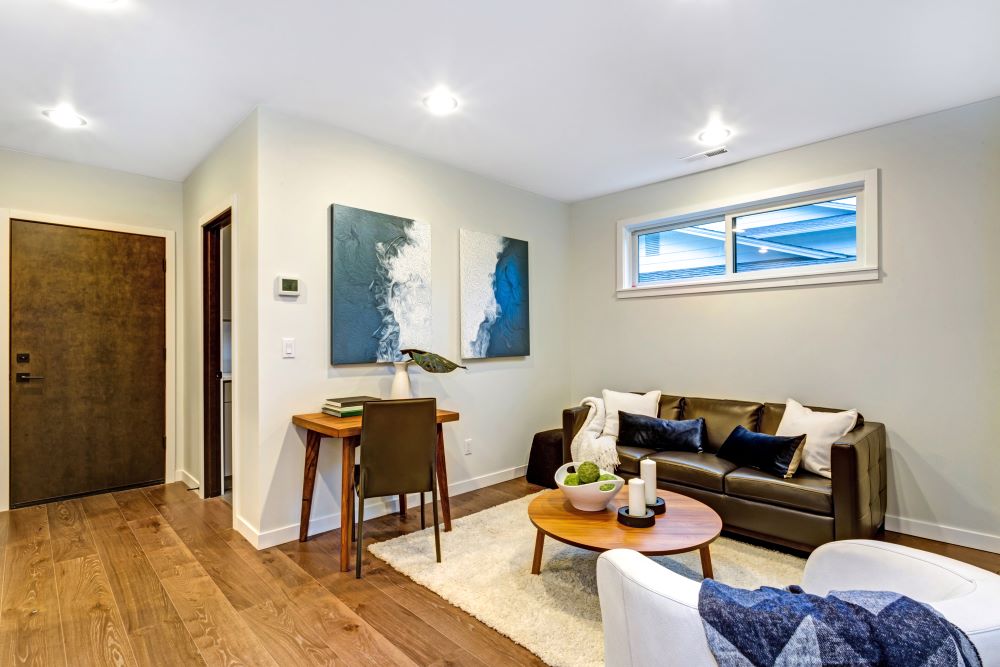 If you want to fill your living room with accents and decorations, it can be hard to fill your space on a limited budget. Instead of heading out to the store to buy brand new decor to display around the room, start by searching for decorations in your own home.
Many times, you can move decorations from other rooms into the living room. Not only does this save you money, but it also helps you change up other rooms in the house with minimal effort. Look around your house to see if any decorations in your bedroom or kitchen feel out of place. You can easily find decorative accents that will fit into your living room theme or decorations that you can upgrade and DIY in order to match.
In addition to getting a second use out of decorations you already own, you can also stick to your budget by thrift shopping. Find random trinkets, wall art, accents, and other decorations at thrift stores for low prices. It might take you awhile to find some quality pieces that will match your living room style, but it'll be worth it in the long run.
---
Frame Poster Prints For More Affordable Living Room Wall Art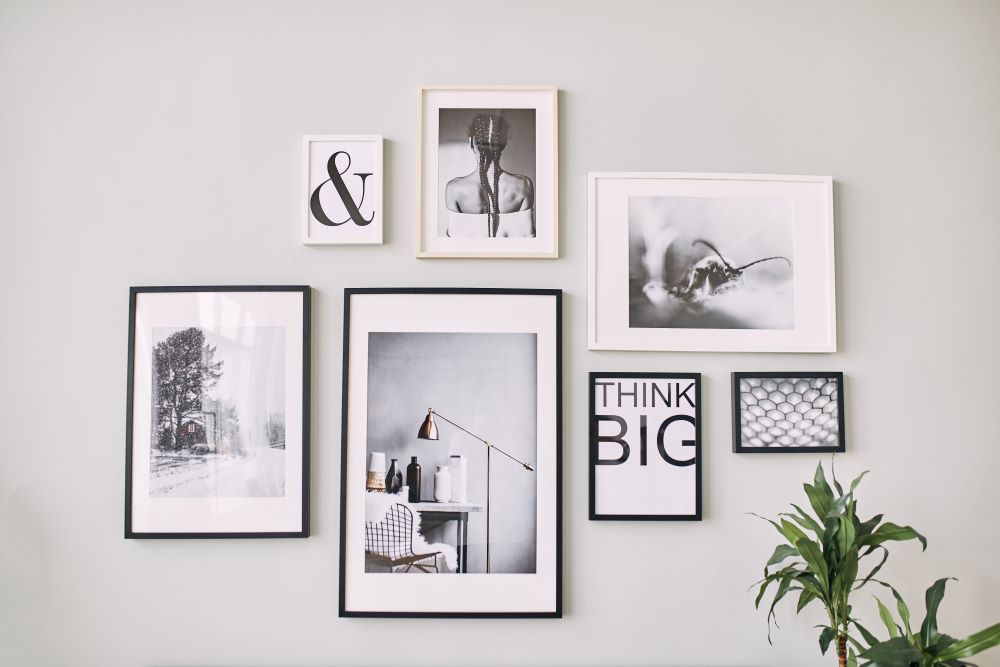 Wall art is an important part of decorating a living room, but artwork can be expensive, especially if you want large elegant pieces. While beautiful artwork can transform any space, there are some workarounds in order to decorate your living room on a budget.
How To Save Money On Wall Art
One of the simplest budget friendly ideas for living room wall art is to get poster prints of your favorite artwork and place the prints in picture frames. Poster prints are incredibly cheaper than canvas prints and other artwork, but they can still look sleek and stylish in your living room. Pair your artwork poster prints with some frames from the thrift store – you can paint the frames for a fresh look to match your space.
Another money saving way to decorate your living room is to print out your own photographs to display in frames on the wall. This can be photos from vacations, family photoshoots, or you can even go out and take specific types of photographs that fit the theme of your living room. This will give you unique decorations for your space that come off more expensive than they actually are.
---
Decorate Your Living Room With Changeable Pillow Covers To Save Money In The Long Run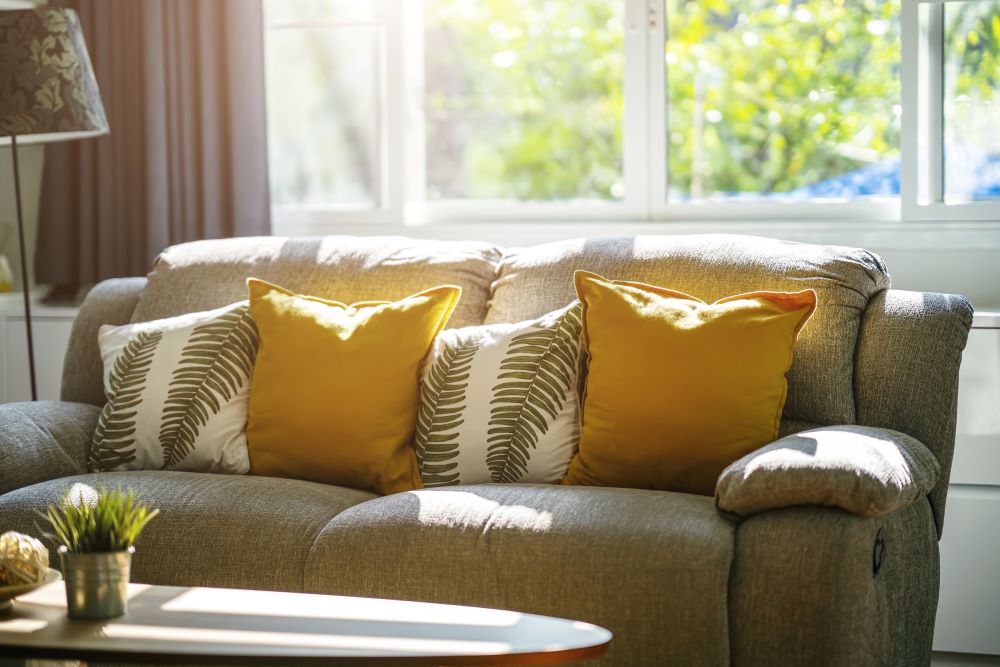 Throw pillows can really jazz up your couch and add some fresh colors and patterns to your living room. But the more pillows you add to your couch, the more money you'll be spending. Luckily, this decorating hack allows you to stay within your budget while still being able to have a variety of throw pillows.
Instead of buying new throw pillows every single time you want to change up your look, buy pillow inserts with changeable covers. That way, you'll simply need to buy affordable pillow covers each time you want to freshen up the room. The initial cost of inserts plus your first covers will save you money in the long run.
This idea on how to decorate your living room on a budget also goes along with the other idea of using slipcovers on your furniture. You can use new slipcovers on your couch whenever you want to change up the look with your throw pillows and color scheme.
---
Create An Easy Accent Wall In The Living Room With Patterned Wallpaper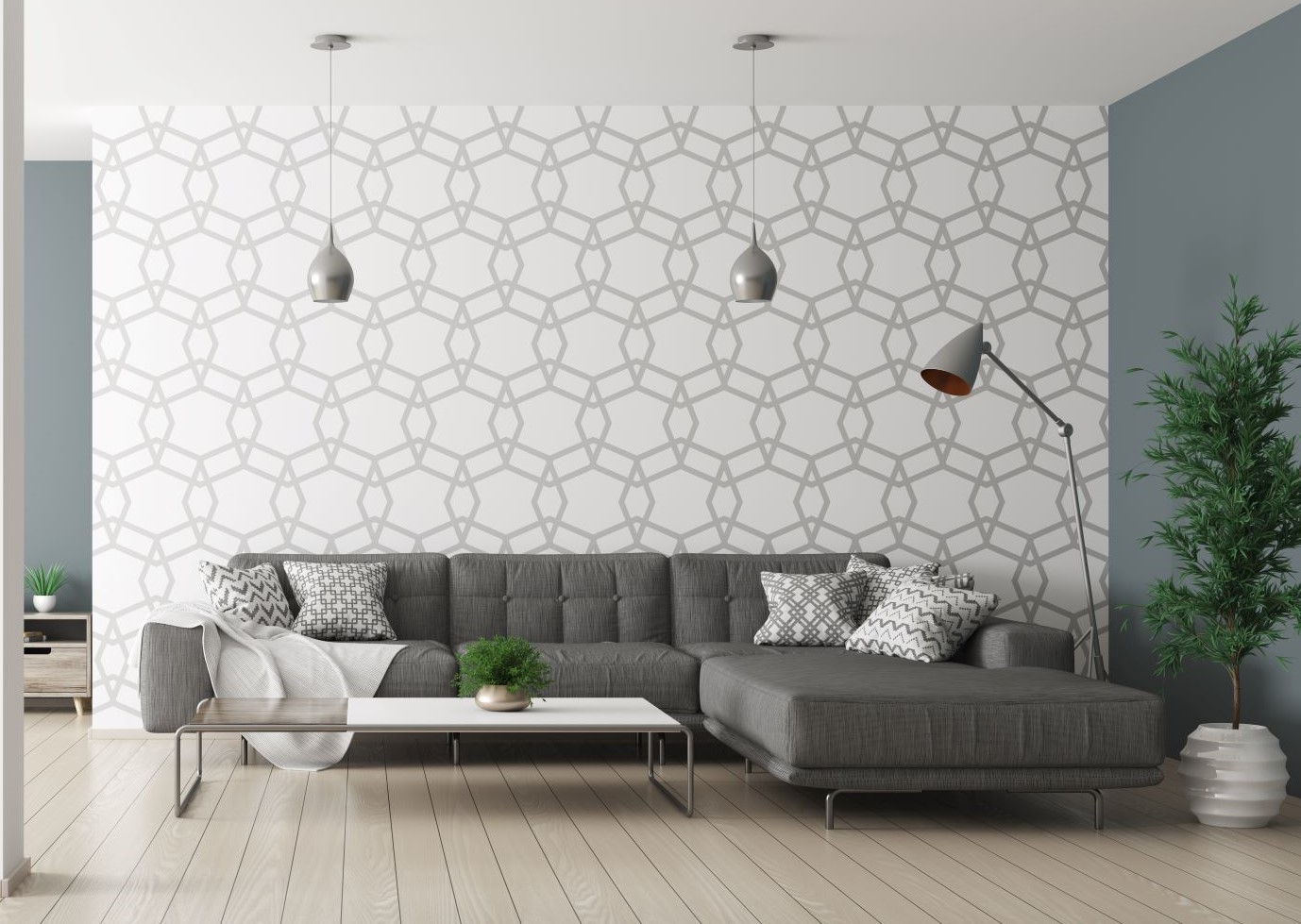 Accent walls are a simple way to make your living room feel even more trendy and unique. But painting the walls can take up a lot of time and can often be pricey. Instead of painting an accent wall, use peel and stick wallpaper instead.
Peel And Stick Wallpaper To Decorate Your Living Room On A Budget
Peel and stick wallpaper is not only more affordable than traditional wallpaper, but it's also easier and quicker to apply on the wall. Use this to create an accent wall in your living room for a cheap yet effective alternative. You can choose any wall to be your accent wall, but typically this works best on the wall behind your couch or the wall behind your TV stand.
There is an endless amount of patterns you can find with peel and stick wallpaper. If you want a more modern and stylish look, opt for a geometric pattern or simple stripe pattern. For a more vintage look, go for a floral pattern. Whichever decor style you want in your living room, you can easily set the scene with your accent wall. Optionally, you can use a solid colored wallpaper instead to add some interesting contrast in the room.
---
Now that you've learned some hacks on how to decorate your living room on a budget, shop our selection of Home Decor to find affordable wall art, decorative accents, furniture, rugs, window coverings, and much more!