How To Style Your Bed Like A Pro Designer
Your bed should be a comfy and cozy place that doubles as a beautiful decorative element in your room. From throw blankets to layering to headboards and more, here are some simple tips on how to style your bed like a pro designer.
---
Drape A Throw Blanket Over The Bed For A Casual & Comfortable Style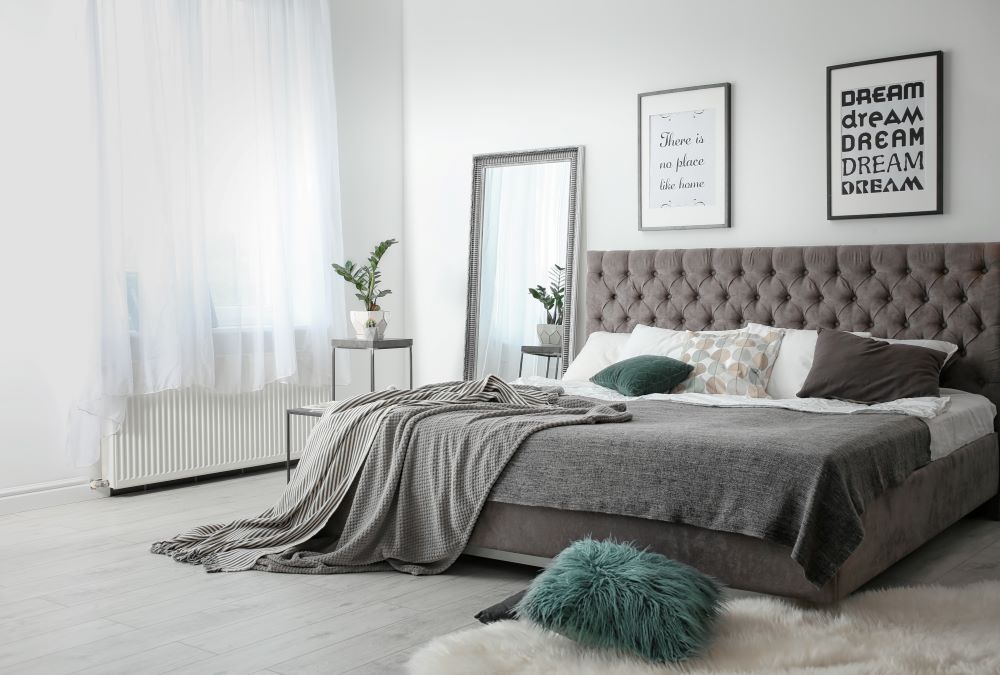 If you're not sure how to style your bed, adding a throw blanket is a great place to start! In addition to your comforter and bed sheets, a throw will give your bed an extra decorative element and make it look more cozy.
There are many ways to style a throw blanket on your bed depending on the type of look that you want. You can fold it neatly and lay it on the foot of your bed for an organized and elegant style that resembles a hotel bed, or you can lay it down across the entire bed as a makeshift comforter to display its design in full.
However, if you want a more casual chic style that makes the room feel more like home, draping the blanket effortlessly across the bed is the best way to go. There is no rhyme or reason to this method; simply place the throw on the corner of your bed so the bottom half drapes down to the ground. You can even do this with multiple throws on top of each other for an extra comfy look.
---
---
Get An Effortlessly Styled Bed With Layers & Textures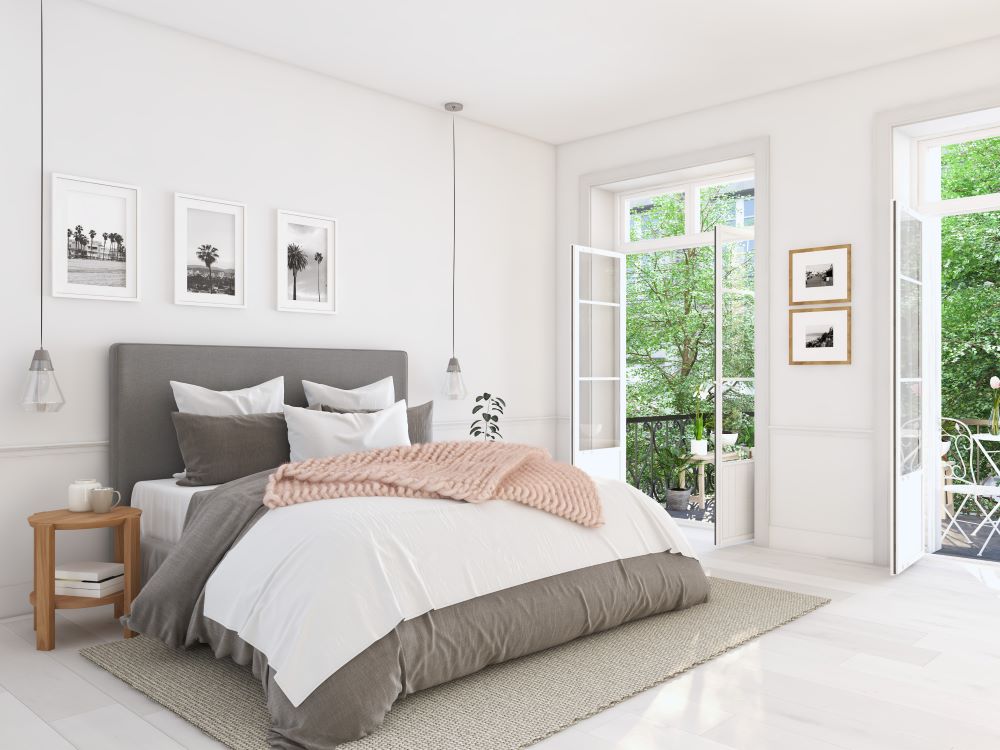 Layers are an important part of styling a bed like a pro with minimal effort. If you go too simple and minimal with your bedding, you won't get a uniquely styled look.
In addition to the layered look, make sure to include various textures such as wool, faux fur, silk, and other comfortable fabrics. Incorporate these textures with both blankets and pillows to add even more visual variety to the bed. The collection of textures will amplify the warm and welcoming style.
How To Style Your Bed With Layers
First, lay down your sheets and comforter/quilt as you normally would
Next, fold back your top sheet and comforter/quilt about 1/4 of the way down your bed
Then, lay a wool or fur blanket on top of your comforter or drape it off the end of your bed
Finally, add your standard pillows and then add 3-5 throw pillows
---
---
Use A Reversible Bedspread For An Easy Versatile Look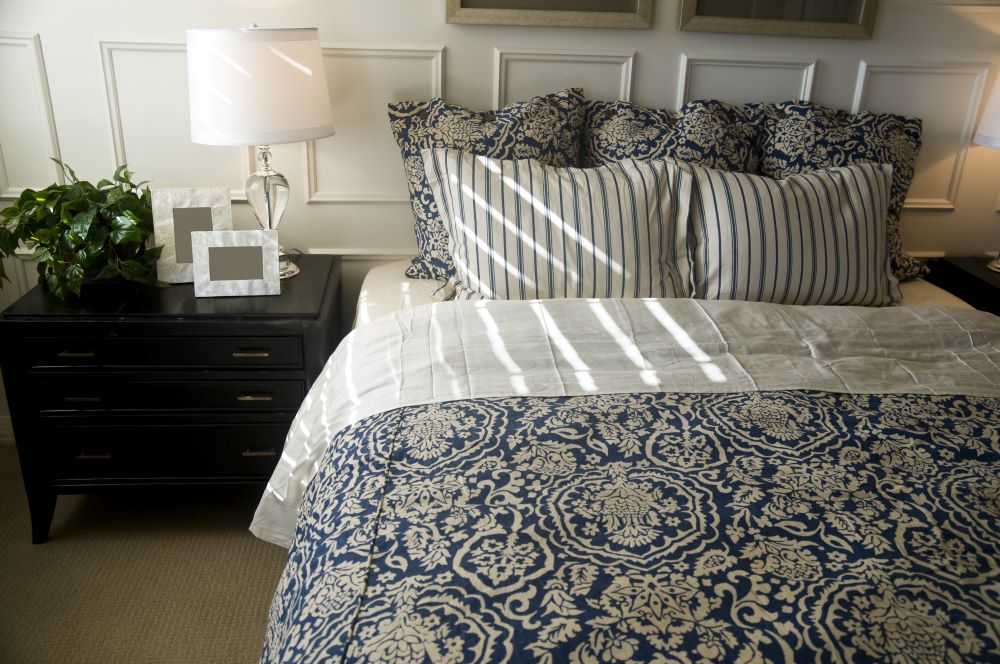 When you're deciding on how to style your bed, choosing a comforter or quilt should be a top priority. A beautiful and decorative comforter can have a huge impact on the style of the entire room.
A reversible comforter is a great idea if you like to change up your decor style every once in awhile. Find a reversible comforter with a detailed pattern on one side and a solid color or simple pattern on the other side. This will make it easier to switch back and forth whenever you want without having to worry about it matching with the rest of the room.
If you're unsure what type of pattern to go for when looking for a quilt or comforter, consider the type of vibe you want. Floral patterns can give off a soft feminine feeling or sometimes it can give off a vintage or elegant feeling. Striped comforters are great for a modern or simple bedroom. Brightly colored comforters or ones with wild patterns can give your room a fresh and fun look. No matter what type of design you choose, make it fit your style and personality!
---
---
Decorate With An Odd Number Of Throw Pillows On The Bed To Maintain Balance
Throw pillows are a must when it comes to styling your bed like a pro. They add more decorative dimension to your bed and they also make it look and feel extra comfortable.
Always decorate your bed with an odd amount of throw pillows. This will help you maintain balance on your bed to prevent it from looking too precise and tidy and more casually comfortable. Typically, either three or five throw pillows is the sweet spot. You don't want to overload your bed with too many pillows, otherwise it will take away from the styled look you're going for.
Make sure to have variety in your throw pillows. Each pillow should have a different color or design, along with a different fabric for that added texture on a layered bed. Generally, they should all maintain a similar color scheme as the rest of your bedding but they don't have to be an exact match.
---
---
Use A Cushioned Headboard To Make Your Styled Bed Feel Complete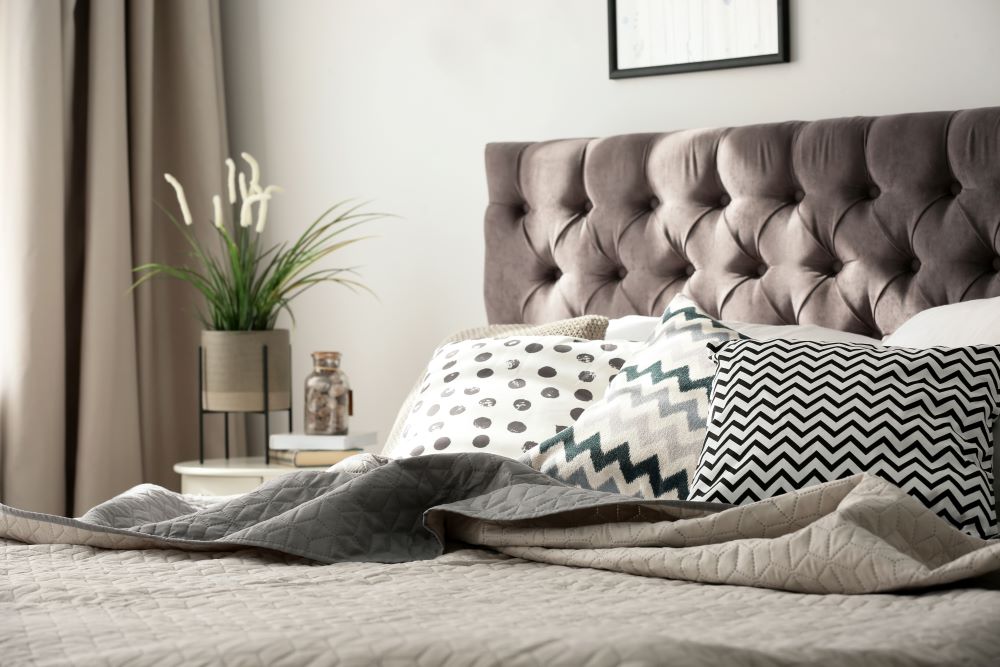 Headboards are a huge part of making a bed look even more styled and put together. Without a headboard, your bed won't feel as complete or as comfortable.
Cushioned headboards are the best way to achieve a bed that looks professionally styled. This type of headboard can look both elegant and casual, depending on the color and shape that you opt for. It can make your bed look softer and more cozy, making it even easier to accent your bed with textures for a complete look.
If you would rather have a wooden or metal headboard, you can still style it in a certain way to keep that warm and comfy appearance. You can string fairy lights across the headboard for a magical soft glow at night or you even even lay a throw blanket over the headboard during the day to make your sturdy headboard complement your soft bedding more seamlessly.
---
Ready to start styling your bed like a pro? Shop our Bed & Bath section to get started on creating a comfortable space!
---
Read Next: 10 Simple Bedroom Makeover Ideas To Freshen Up Your Space